Time for some tire stretching: 205/50 R16 around a set of 10J Work wheels:

I must say the result is a nicely stretched tire with a round shoulder! 🙂
by banpei with
Another great wallpaper taken from Auto Service Kousho: a set of deep dished Hoshino Impul rims!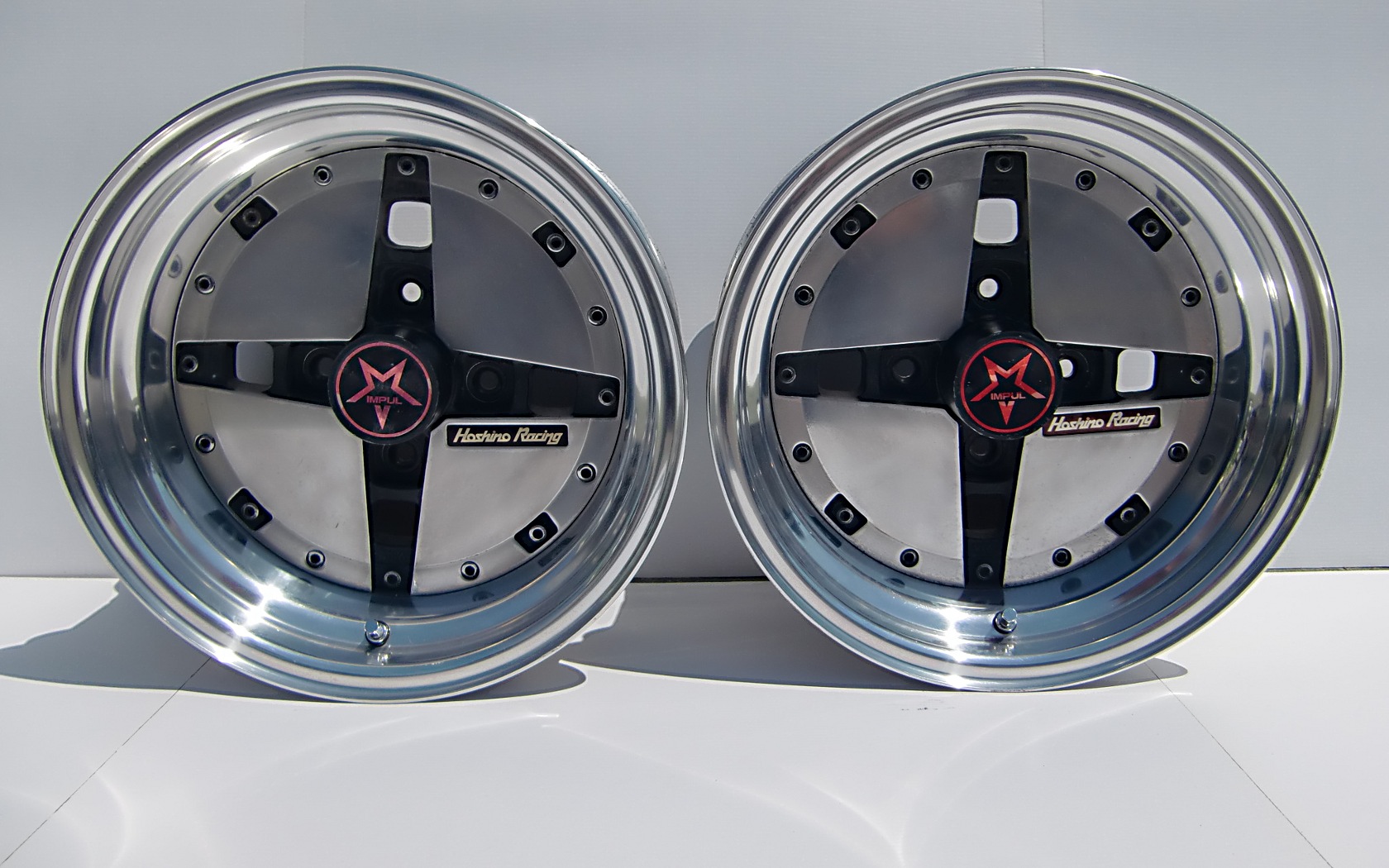 Deep dish Hoshino Impul rims
Right-click here to download or set it as your wallpaper!
Found at [Auto Service Kousho]
by banpei with
Time to try something new: how about a new feature called Guess the kaido racer where we post up a picture of a car and you have to guess what car it is!
After the right car, manufacturer and body type have been guessed (in the comments) I'll post up a confirmation (with additional pictures if available).
The first entry is this car: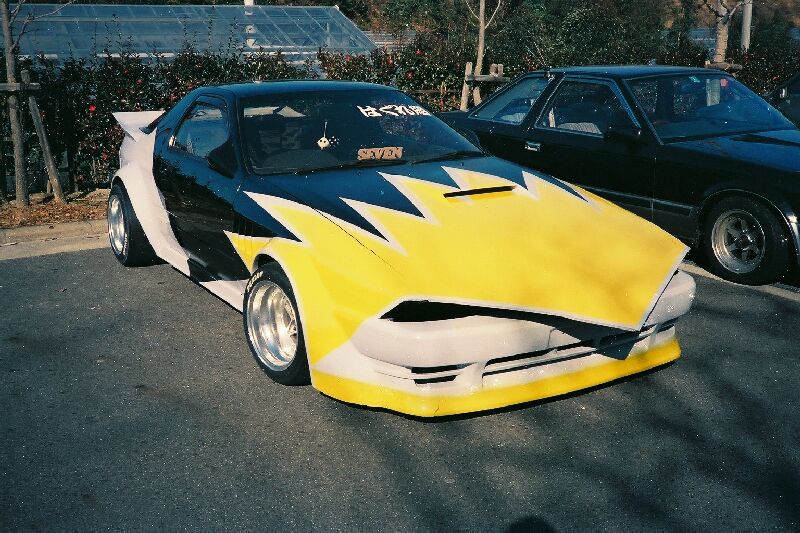 Guess the Kaido Racer entry #1
So start guessing! 😛
by banpei with
Ultra Heaven just uploaded a video of a meeting at the Akiyoshidai plateau (north west of Yamaguchi City) in the Yamaguchi Prefecture. I didn't know there were that many members in the Ultra Heaven team!

BTW: I love the low swimming kujira Crown!
Found at [Ultra Heaven @ Youtube]
by banpei with

About four years ago my whole bosozoku craze started with this Soarer GZ20: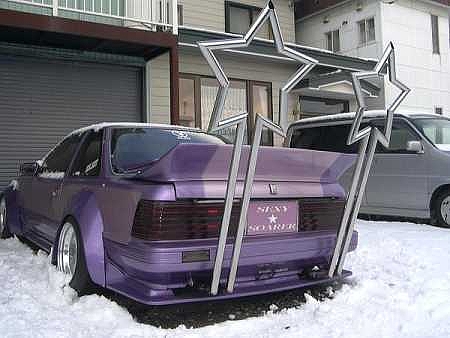 Soarer GZ20 with double star shaped exhausts
I found it on Auctions Yahoo and thought it was the maddest thing I've ever seen!
Unfortunately the auction expired and I didn't save the picture nor description and I didn't think much of it later on. Until I found a copy of the pictures on an Yahoo Auction watch!
The great thing is that the Auction Watch kept the conversation records with the owner. Apparently the auction was repeatedly reported as "violation with the terms" because the car was considered illegal by law.
Also at the front this Soarer looks just as great: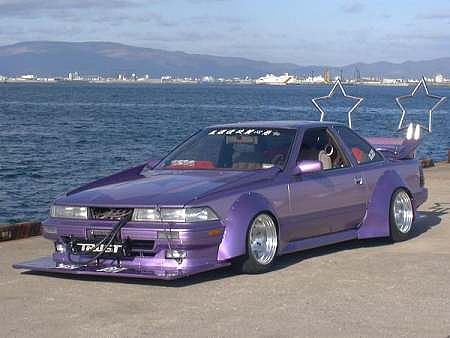 Soarer GZ20 with double star shaped exhausts
Oil cooler: check, long lip: check, extended fenders: check, hood fins: check, deep dish SSR Mk 1: check!
The interior is a bit weird though: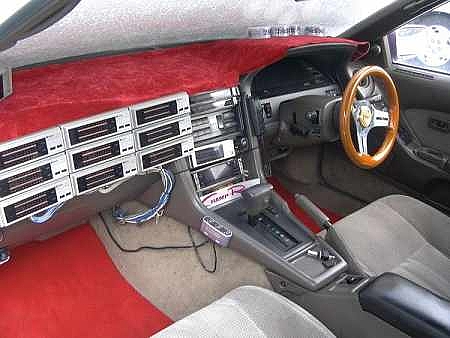 Soarer GZ20 with double star shaped exhausts
WTF are all those things on the dash?
Found at [Yahoo Auction Watch]
by banpei with