This project had been sitting on my harddisk at 80% completion for over a year now and earlier this week I discovered it again. I was so anxious to complete the project now that I just *had* to upload it to Youtube immediately!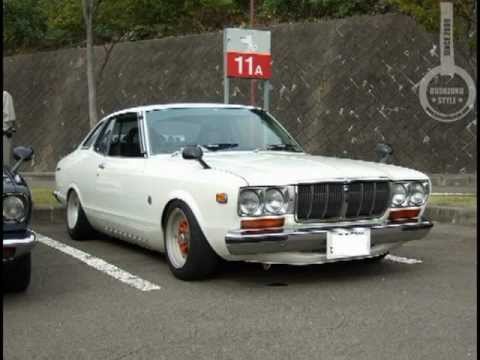 The video is over a good four and a half minutes of (JDM) Nissan Bluebirds in all varieties. Most of the pictures I've collected in the past few years, but some of them I had to specifically search for in order to fit them into the video.
Anyway, enjoy my tribute to all kaido racer / shakotan / kyusha kai Bluebirds mixed together with good old fashioned disco by Boney M.: (more…)
by banpei with
Actually this Cedric 430 isn't that deep dished with its emergency spares…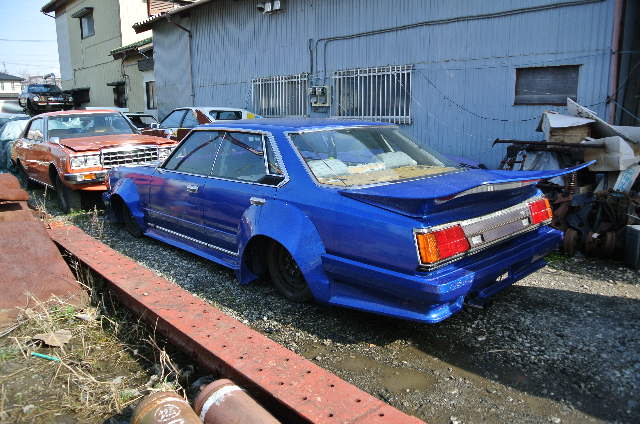 From what I understood this picture was taken behind the Mizuno Works shop.
Found at ka-bili
by banpei with
The owner of this Yonmeri Skyline C110 certainly loves polkadot: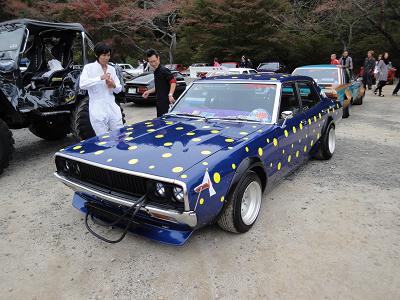 Found at chinatown77
by banpei with
Over the past years Aoshima has been releasing several Garuchan boxes containing 12 cars per box.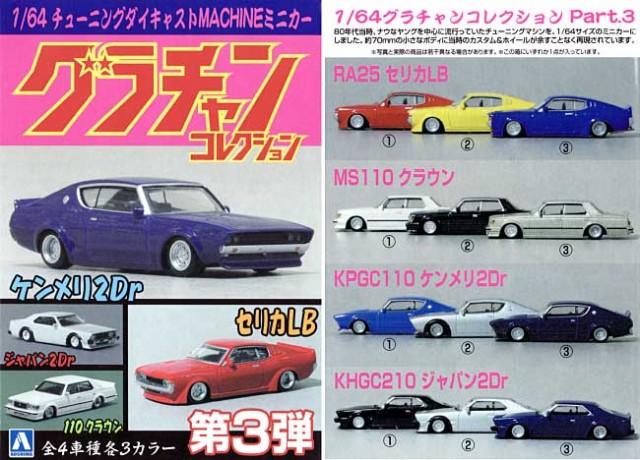 Each box contains four models with three different paintschemes and/or modifications and so far six different boxes have been released!
This guy has been collection them and shares them through Youtube: (more…)
by banpei with
I managed to track down a part from the second Torakku Yaro movie called Bakus? Ichibanboshi where the trucks clearly show the same Skyline C110 tail lights as the one I posted yesterday:

At 3:12 you can see the truck with the flying fish on the outer right of the trio but you can see in the next scene the truck is completely different from the rear.
Still: just imagine the number of Skylines that had to be salvaged for this movie! 😛
Direct link to video: ????????(??????)
by banpei with