Car feature: Sharknose Mira taxi
The Dunlop theme on this sharknosed Daihatsu Mira L200 was applied after the owner saw a picture of it in a magazine.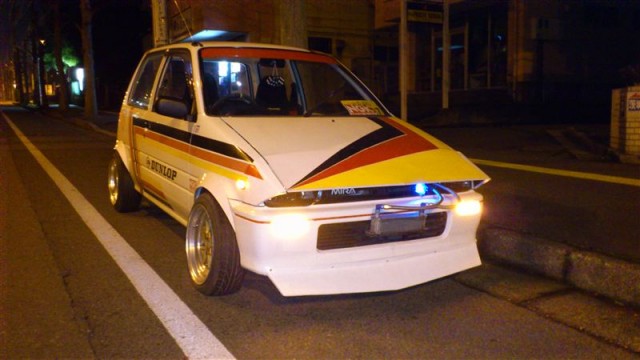 Unfortunately the Mira is not lowered, so the wheels are a bit out of the usual kaido racer alignment. 😉
Mainly the front has been modified extensively: 80s racer lip, oil cooler, lights, sharknose… But at the rear not much has changed: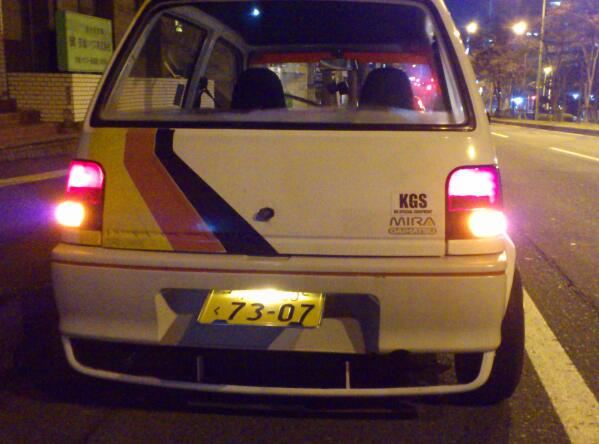 Except for the large rear diffuser.
The owner also has a picture of this taxi sign on his page: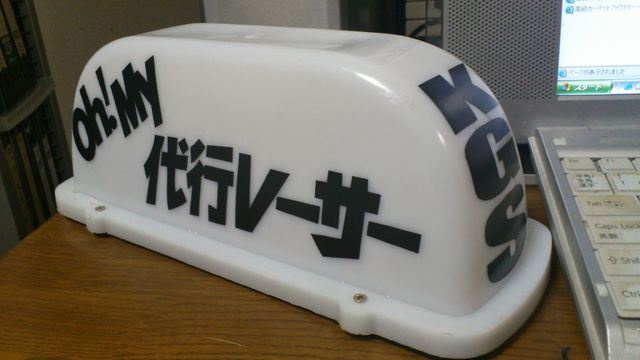 Oh! My kaido racer KGS
I can imagine this huge sign standing on the roof of this little Mira.
Found at Minkara
This entry was posted in car feature and tagged car feature, Daihatsu Mira, dunlop, huge lip, oil cooler, sharknose by banpei with