Photoshops always make your dreams come true: I always wondered what a modified Civic Type-R would look like… And this is it: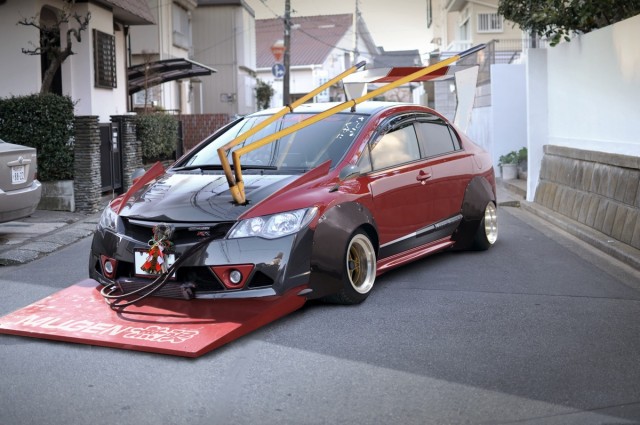 Okay the end result is not 100% realistic, but at least the hoodfins, oil cooler and blistered fender flares should be realistic enough? 😉
Found at: Minkara
by banpei with
The Dunlop theme on this sharknosed Daihatsu Mira L200 was applied after the owner saw a picture of it in a magazine.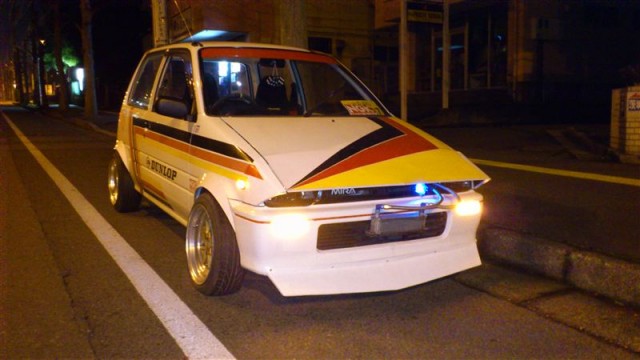 Unfortunately the Mira is not lowered, so the wheels are a bit out of the usual kaido racer alignment. 😉
Mainly the front has been modified extensively: 80s racer lip, oil cooler, lights, sharknose… But at the rear not much has changed: (more…)
by banpei with
This is definitely one of the best bosozoku styled Cresta's ever: sure it's got a sharknose, an oil cooler, front air dam with lip, extended fenders, big takeyari exhaust, deep dished SSR Mk IIIs and a ducktail spoiler. But what is the key element I did not name here? (more…)
by banpei with

About four years ago my whole bosozoku craze started with this Soarer GZ20: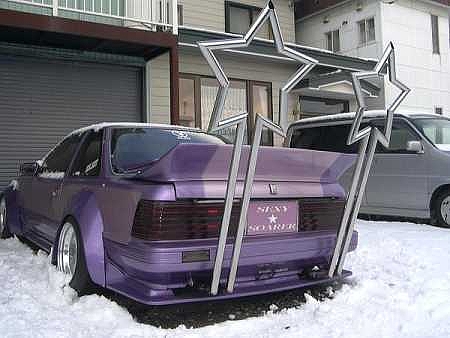 Soarer GZ20 with double star shaped exhausts
I found it on Auctions Yahoo and thought it was the maddest thing I've ever seen!
Unfortunately the auction expired and I didn't save the picture nor description and I didn't think much of it later on. Until I found a copy of the pictures on an Yahoo Auction watch!
The great thing is that the Auction Watch kept the conversation records with the owner. Apparently the auction was repeatedly reported as "violation with the terms" because the car was considered illegal by law.
Also at the front this Soarer looks just as great: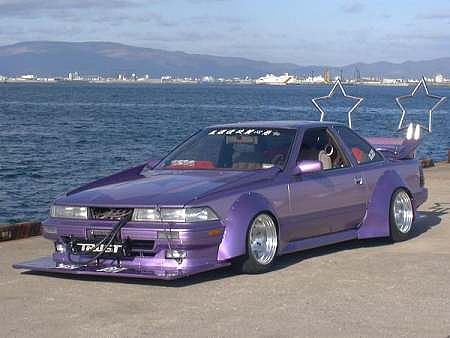 Soarer GZ20 with double star shaped exhausts
Oil cooler: check, long lip: check, extended fenders: check, hood fins: check, deep dish SSR Mk 1: check!
The interior is a bit weird though: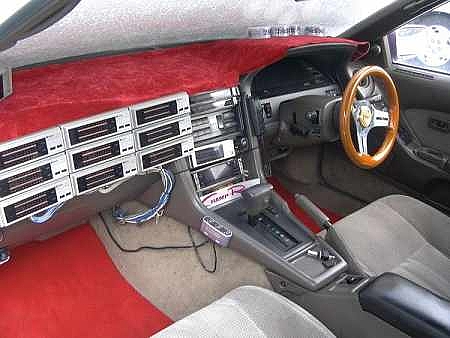 Soarer GZ20 with double star shaped exhausts
WTF are all those things on the dash?
Found at [Yahoo Auction Watch]
by banpei with
Somehow I'm still in doubt if the lip on this Toyota Mark II GX71 is actually awesome or just simply too big: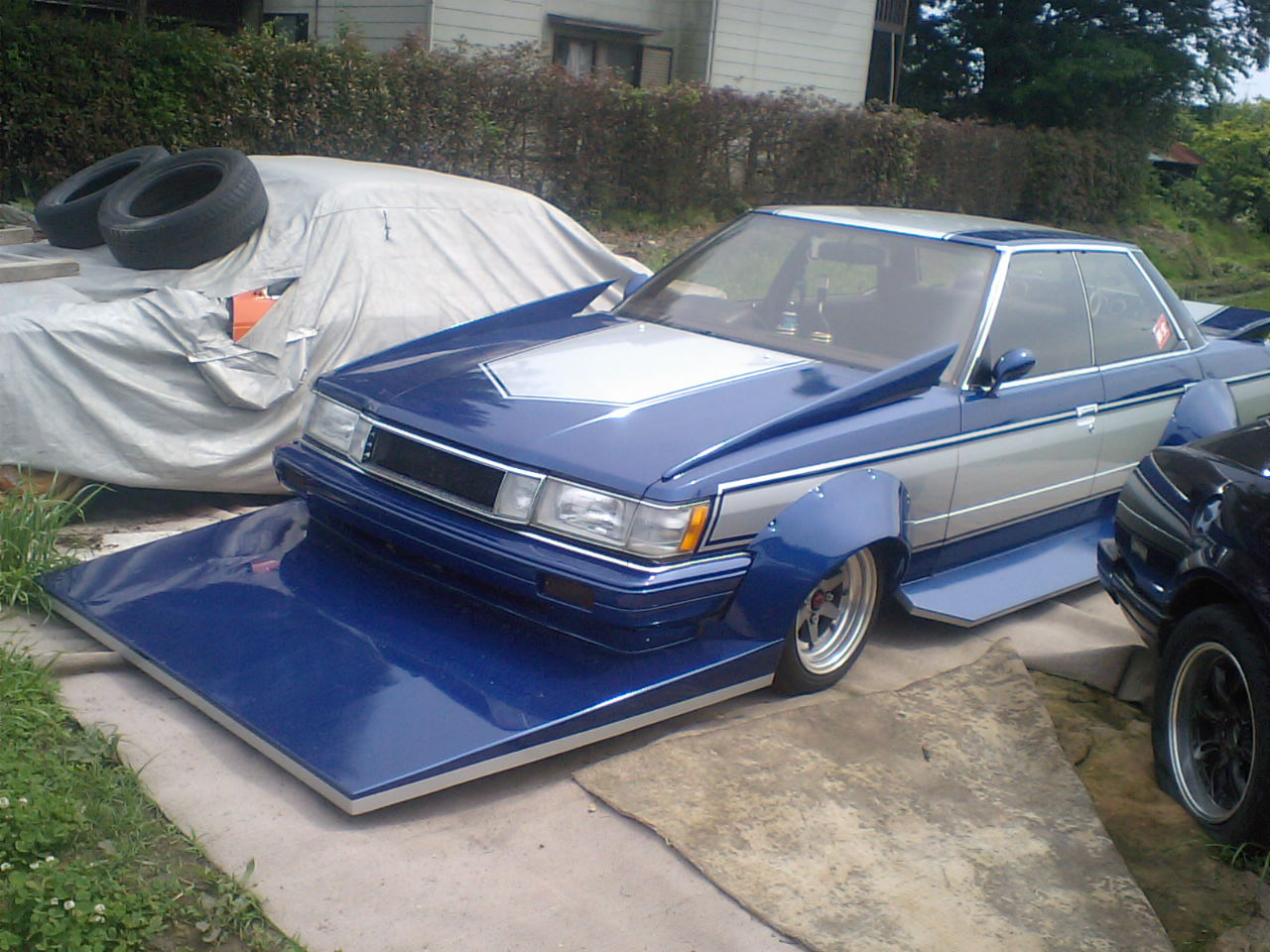 Big lip Mark II
Just made up my mind: it is awesome!
by banpei with