Meeting monday
Maybe not a real bosozoku meeting, but I went to the JCS 2010 this weekend and spotted this Suzuki Fronte SS40 with an oil cooler right under its bumper: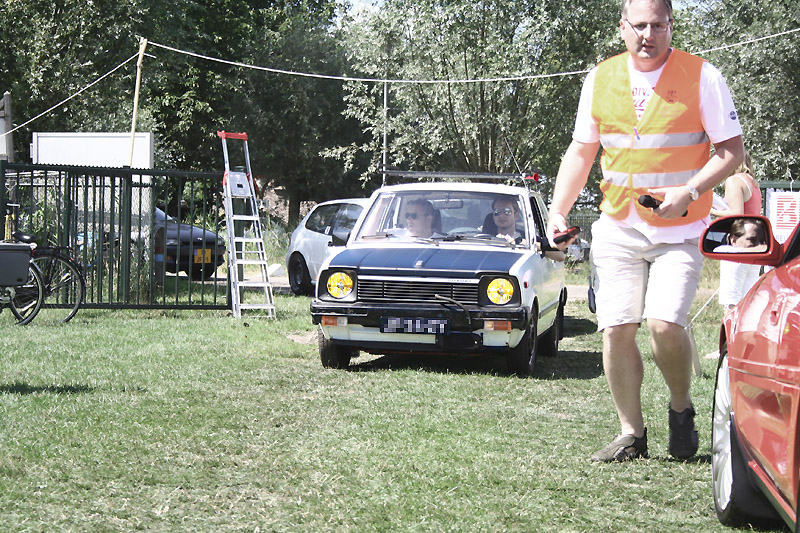 Suzuki Fronte SS40 at JCS 2010
Maybe a bit more rat-look crossover than bosozoku, but the car looked really nice!
As you can see they just entered the meeting area. I wanted to catch up with those guys later and went to their spot an hour after they arrived. Unfortunately they already left and didn't see them the rest of the day, so no additional pictures nor info on this car… Anyone knows these guys?
Nice to see the style getting more popular on outside Japan!
This entry was posted in bosozoku car meeting and tagged bosozoku car meeting, oil cooler, ss40, suzuki alto, suzuki fronte by banpei with