After almost two years I finally had the chance of meeting the owner of this Suzuki Alto SS40 in person!


Apart from its styling it is already quite a rare one: it is one of the first SS40s in the Netherlands and therefore it also has the metal bumpers instead of the later plastic ones.
A new addition is this takeyari tail pipe: (more…)
by banpei with
How deep is the dish on this Suzuki Fronte SS40 at the Awaji Island meeting? Not that deep considering that these SSR Formula Mesh are probably only 10 inch in diameter. Still the dish is a good 25% of the diameter and looks maniacal!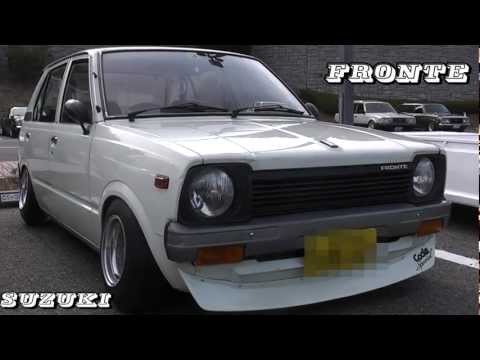 This one is especially for Tijs Lochbaum who is currently seeking a daily beater and mentioned on Facebook a second generation Suzuki Fronte (actually called the Alto in the Netherlands) would be a very nice option. (more…)
by banpei with
I have no idea what exactly this stretched tire dashboard ornament is, but I suspect it is the ashtray of a Suzuki Fronte SS40!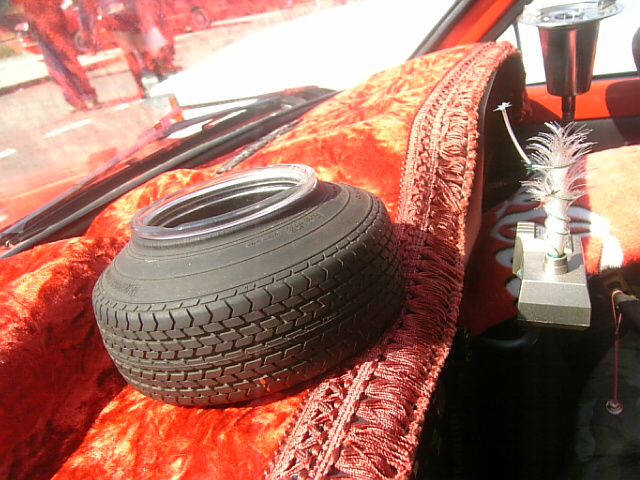 Stretched tire dashboard ornament
Nice carpet btw! 🙂
Found at Sunny Speed Style
by banpei with
Maybe not a real bosozoku meeting, but I went to the JCS 2010 this weekend and spotted this Suzuki Fronte SS40 with an oil cooler right under its bumper: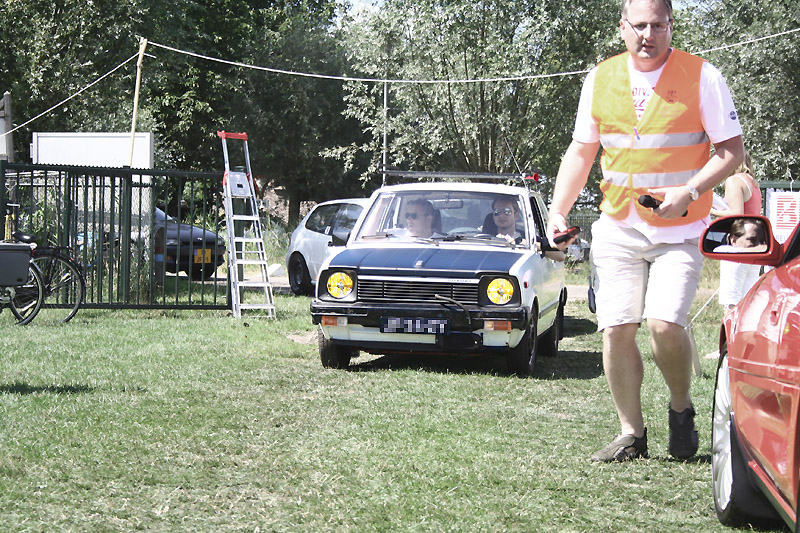 Suzuki Fronte SS40 at JCS 2010
Maybe a bit more rat-look crossover than bosozoku, but the car looked really nice!
As you can see they just entered the meeting area. I wanted to catch up with those guys later and went to their spot an hour after they arrived. Unfortunately they already left and didn't see them the rest of the day, so no additional pictures nor info on this car… Anyone knows these guys?
Nice to see the style getting more popular on outside Japan!
by banpei with