Every year Rodstyle posts up the annual New Year greeting cards they receive and this year was no exception. They receive various cards including beauties like these cards: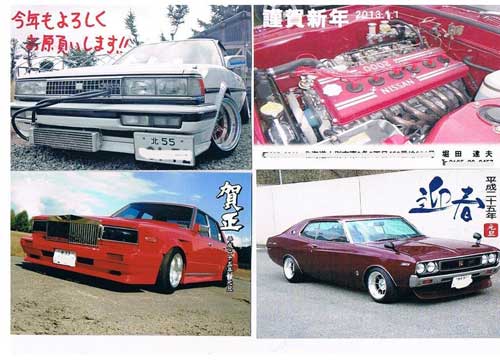 Now who wouldn't like to receive a greeting card with the Gloria Royce by Team Madonna?
My New Years resolution would be sending Rodstyle a greeting card at the end of this year!
by banpei with
You don't see this every day: Kaido Racer scale models that not only have been modified with some random exhaust pipes or deep dished wheels but also have been modified heavily in bodywork!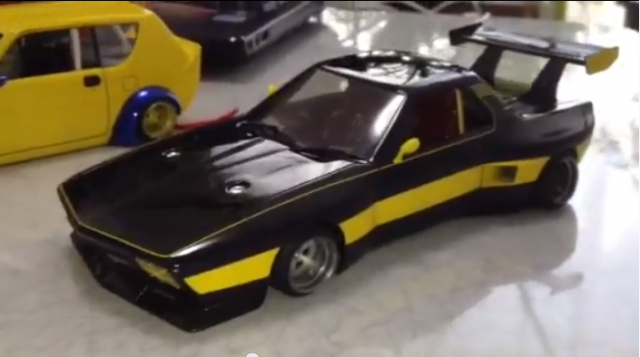 In the rare occasion you own a Nissan Skyline R30Fiat X1/9 by Bertone tuned by Dallara: the screenshot above shows how amazing it can look!
(more…)
by banpei with
Photoshops always make your dreams come true: I always wondered what a modified Civic Type-R would look like… And this is it: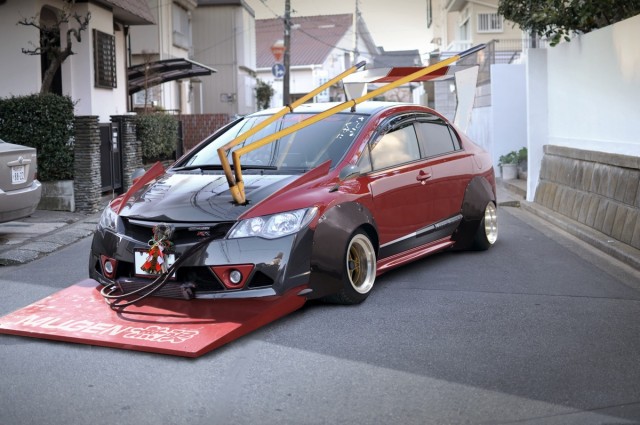 Okay the end result is not 100% realistic, but at least the hoodfins, oil cooler and blistered fender flares should be realistic enough? 😉
Found at: Minkara
by banpei with

Not only drawings and paintings count as artwork: how about this paper craft Levin kaido racer?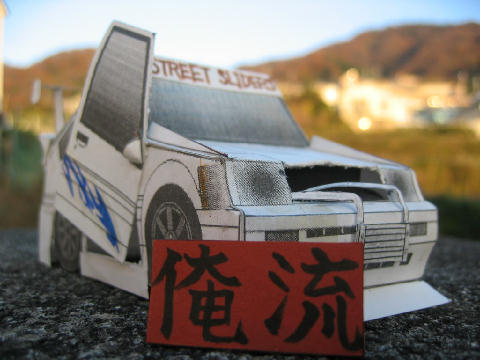 Paper craft Levin kaido racer
Complete with paper oil cooler and oil lines!
And at the rear a set of bamboo spears (takeyari):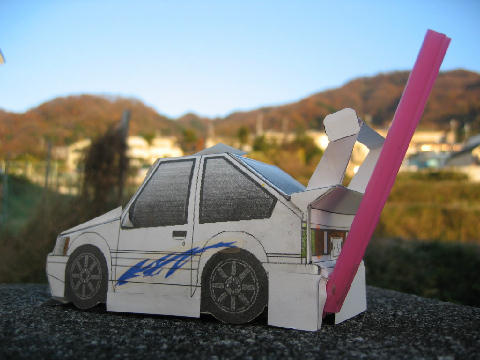 Paper craft Levin kaido racer
I'm really impressed what you can do with a simple piece of paper, scissors and some glue.
Found at [shinchan7_ss]
by banpei with

Time for some bosozoku style artwork!
I found some kaido racer photoshops on Oyakata's Garage between a lot of VIP and drift style photoshops and I've picked the best ones for you: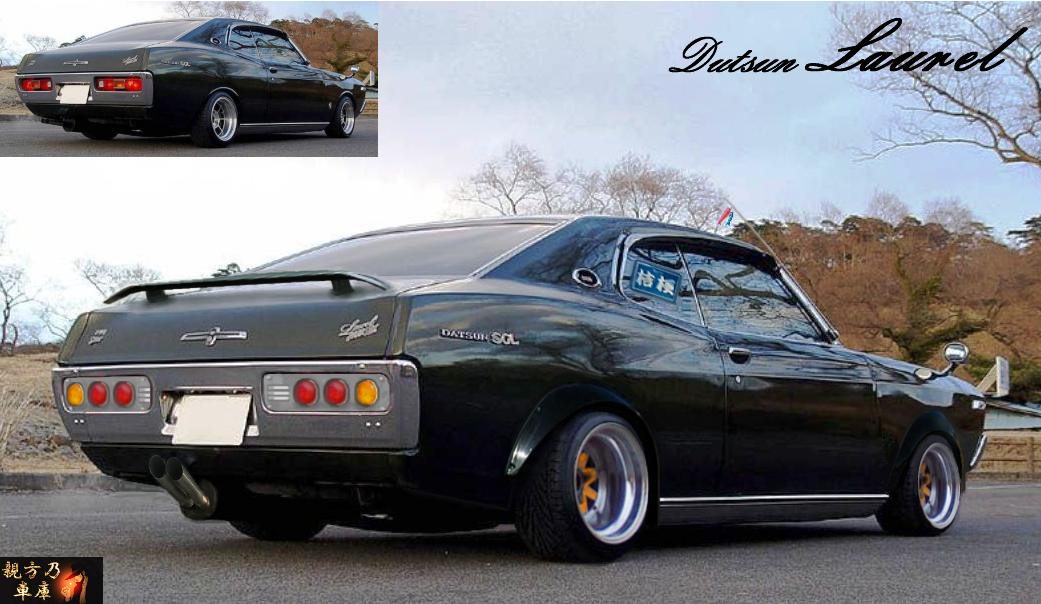 Kaido racer photoshop: Nissan Laurel Butaketsu C130
This pigsbutt Laurel was mildly tuned with some new rims, a spoiler and some tail-light swap.
Not over the top as this Nissan Fairlady S30: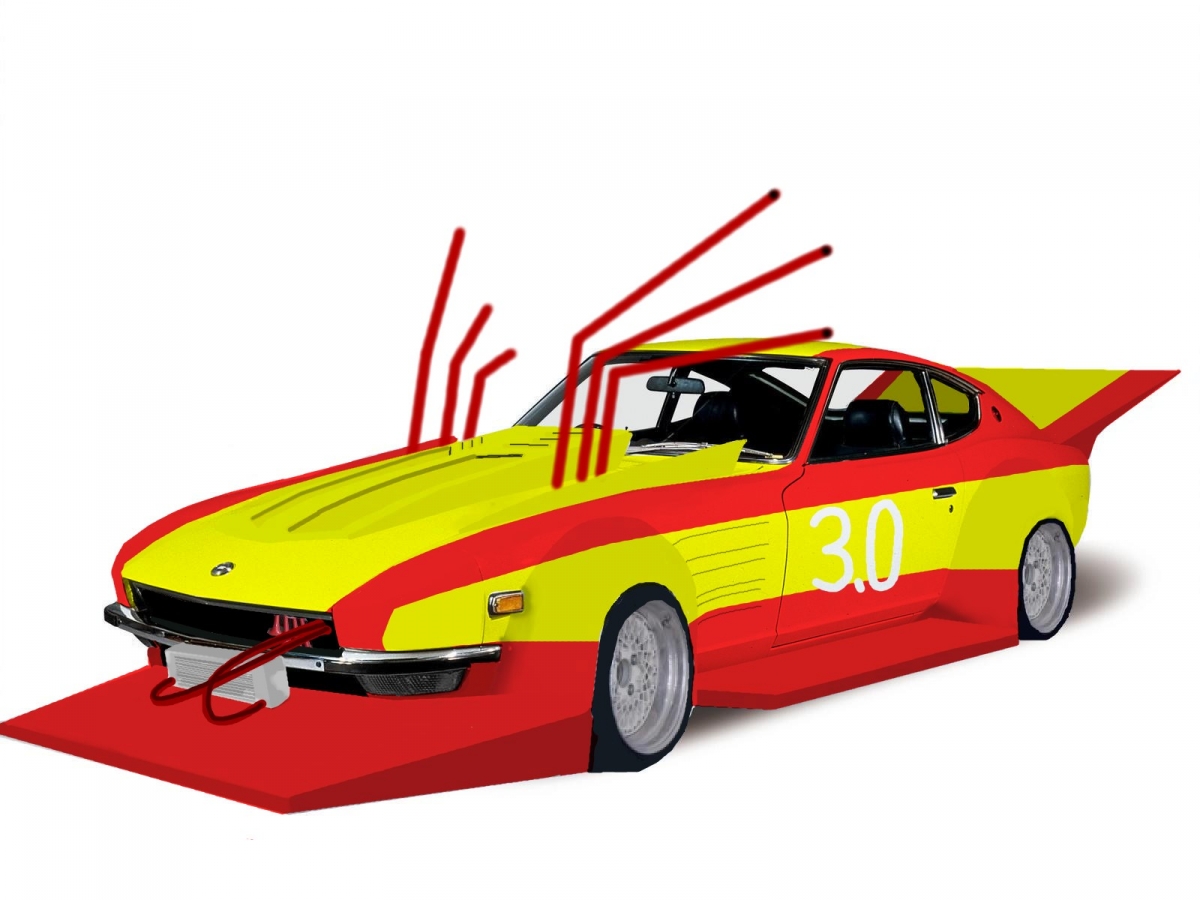 Kaido racer photoshop: Nissan Fairlady Z S30
A complete overhaul except for the roofline!
And what about this roofchopped Mark II?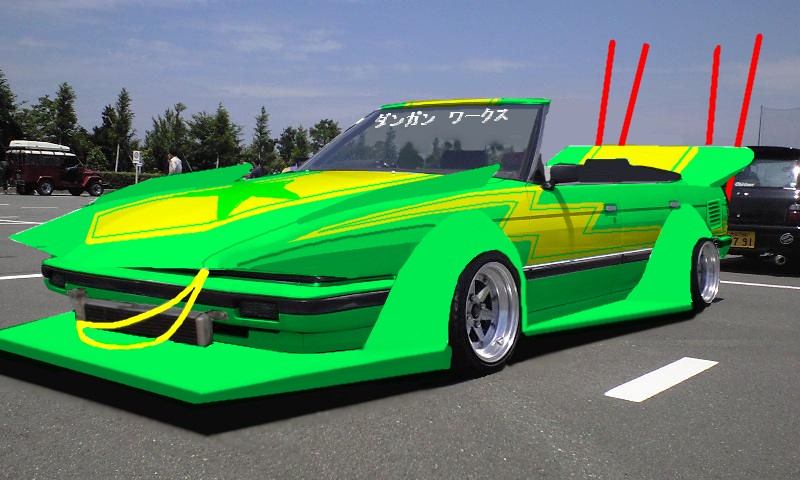 Kaido racer photoshop: Toyota Mark II GX71
Wicked in yellow and green!
Found at [Oyakata's Garage]
by banpei with