Kaido racer scale models
You don't see this every day: Kaido Racer scale models that not only have been modified with some random exhaust pipes or deep dished wheels but also have been modified heavily in bodywork!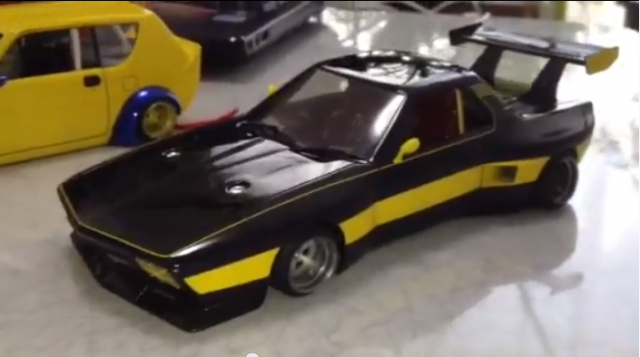 In the rare occasion you own a Nissan Skyline R30Fiat X1/9 by Bertone tuned by Dallara: the screenshot above shows how amazing it can look!


This R30 is not the only modified scale model and Hattoriworks really shows off what he is capable of! Some of them are really hard to guess what they originally used to be!
Direct link to video: 1/24 街道レーサー モデリング ちばらぎ 2013 GET CRAZY
This entry was posted in bosozoku artwork and tagged bosozoku artwork, fairlady S30, model-kit, nissan skyline r30, suzuki alto, toyota celica by banpei with