New year greeting cards
Every year Rodstyle posts up the annual New Year greeting cards they receive and this year was no exception. They receive various cards including beauties like these cards: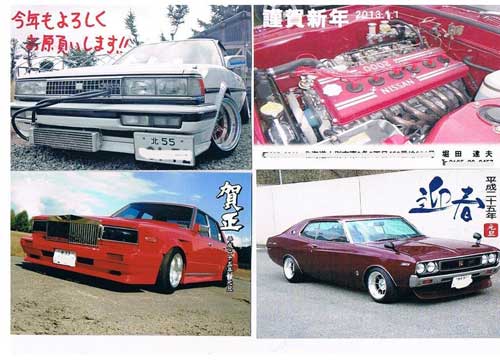 Now who wouldn't like to receive a greeting card with the Gloria Royce by Team Madonna?
My New Years resolution would be sending Rodstyle a greeting card at the end of this year!
This entry was posted in bosozoku artwork and tagged bosozoku artwork, gloria 430, greeting card, rolls royce, team madonna by banpei with