Yesterday I already posted a bit about the Gloria Royce by guroria430 from Team Madonna and I remembered bookmarking these videos of the car a while ago.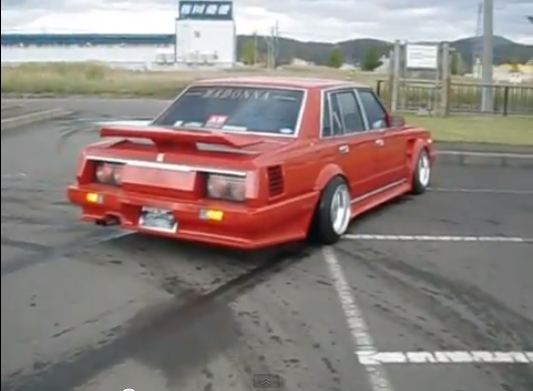 The 430 is really a work of art! It obviously started out as a Nissan Gloria 430 but soon was modified with the chrome Rolls-like grille, wild bodywork and the R30 tail lights:
Both videos can be found on the next page…
by banpei with
Every year Rodstyle posts up the annual New Year greeting cards they receive and this year was no exception. They receive various cards including beauties like these cards: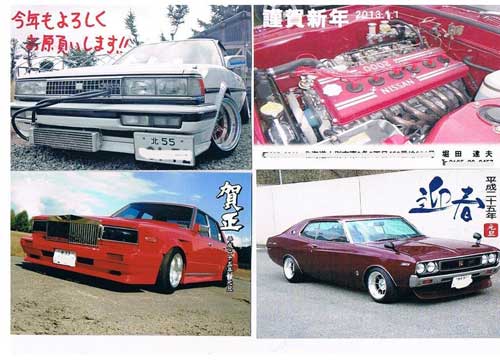 Now who wouldn't like to receive a greeting card with the Gloria Royce by Team Madonna?
My New Years resolution would be sending Rodstyle a greeting card at the end of this year!
by banpei with
The 430 is a great platform: you can basically can't do anything wrong and it will always work out fine. Just take a look at this roofchopped Gloria 430: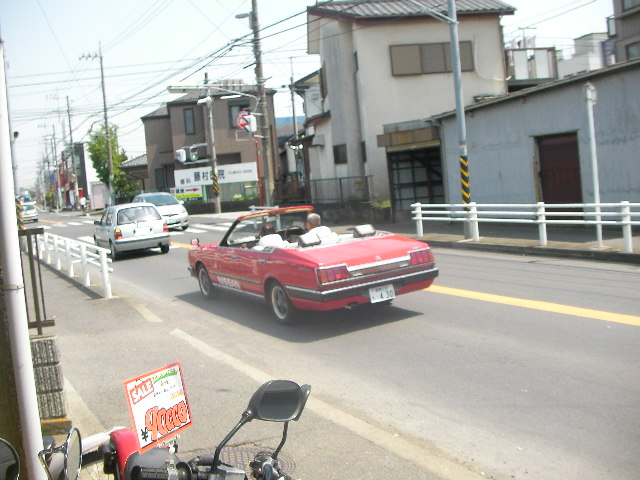 Even though the 430 never received a convertible all it takes to make one is by removing the roof. Does it look like a sloppy job? Not at all. 😉
by banpei with
Back in the late 80s AMG was one of the baddest tuners around: with their bulky lowered Mercs they really showed how tuning is supposed to be done. Naturally another tuner of that era called Koenig made even more outrageous designs including the Koenig Testarossa which looked a bit more out of space than Doc's Delorean time machine.
So naturally people stared copying the AMG and Koenig designs, including this beautiful Cedric 430: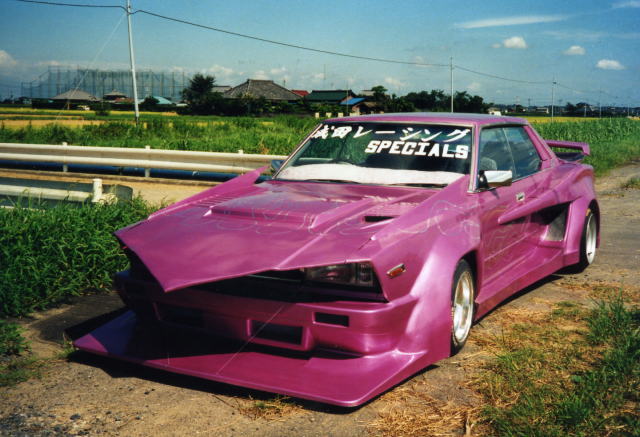 Not only does it feature an enormous sharknose and lip, it also includes the typically Koenig side air intakes!
Seen from the rear it becomes apparent how ridiculously wide those rear fenders are! (more…)
by banpei with
Sorry for the crappy and small picture, but I wanted to include something more special than the obvious Skyline C110 with a bunch of Cherry X1-R tail lights. I know: it is a beautiful combination, however I would end up in an infinite loop this way. 😉
So here it is: a Yonmeri Skyline C110 with blister fenders, takeyari side-exhaust and, of course, the Gloria (or Cedric) 430 headlights!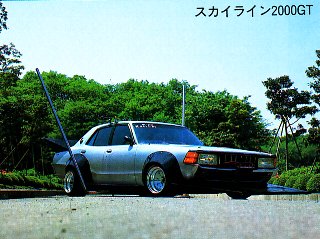 If done a bit more professional I think it would actually work out well. 😉
So next time it will be a Gloria/Cedric 430 with some sort of part swap.
Found at midget_tmk
by banpei with