The 430 is a great platform: you can basically can't do anything wrong and it will always work out fine. Just take a look at this roofchopped Gloria 430: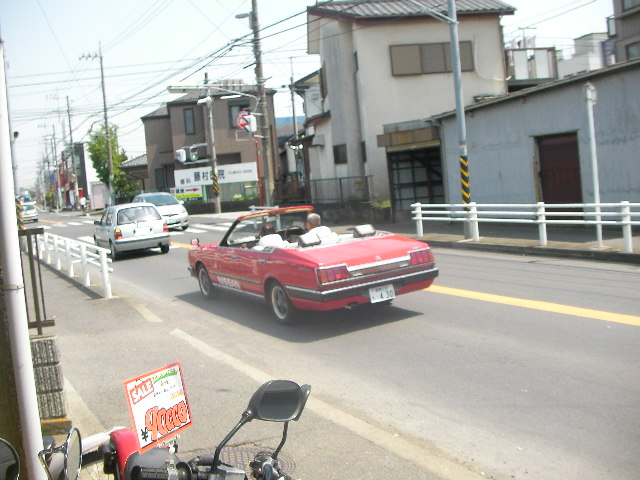 Even though the 430 never received a convertible all it takes to make one is by removing the roof. Does it look like a sloppy job? Not at all. 😉
by banpei with
Just like the beheaded C110 this C210 is nowadays a quite rare car and people are willing to spend mad money on it…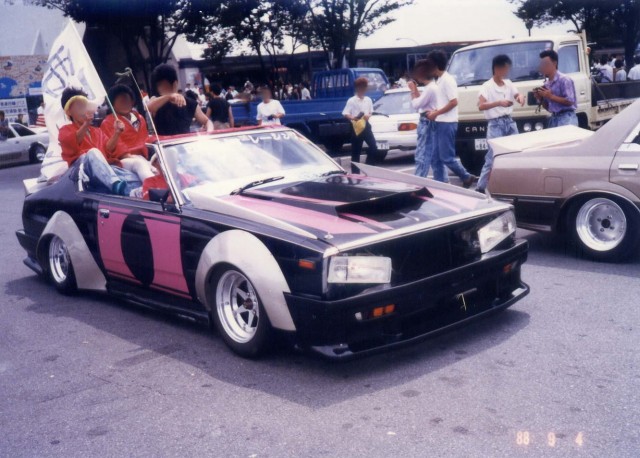 Back in 1989 it was just as common as your average Mazda 6 nowadays. At least they look like they are having fun and that's all that matters I guess. 😉
Found at y_0*8**8
by banpei with
These three guys from Sapporo roofchopped their insanely luxurious Cedric Y30 back in 1996:

It looks so great that I wonder why Nissan never took the effort of featuring a carbio Cedric in their lineup.
by banpei with
Back in the 80s this Skyline C110 was one of the badest ones around: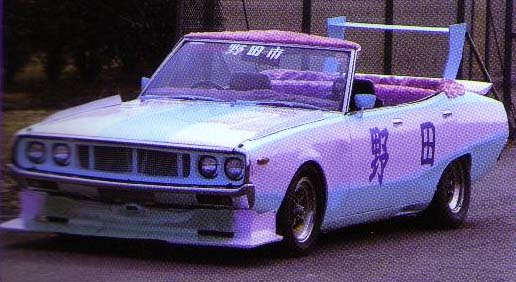 Roofchopped Skyline C110
But today? I think many people will think it is a waste to chop off a C110s roof, even if it is a less desirable sedan. 😉
Found at: [Datsun 1200]
by banpei with

Time for some bosozoku style artwork!
I found some kaido racer photoshops on Oyakata's Garage between a lot of VIP and drift style photoshops and I've picked the best ones for you: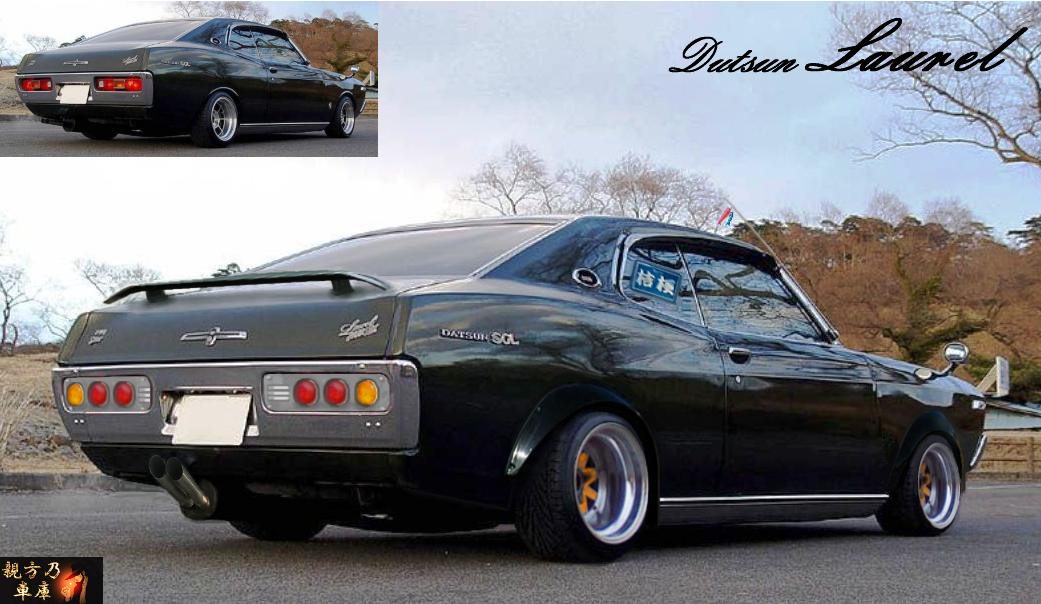 Kaido racer photoshop: Nissan Laurel Butaketsu C130
This pigsbutt Laurel was mildly tuned with some new rims, a spoiler and some tail-light swap.
Not over the top as this Nissan Fairlady S30: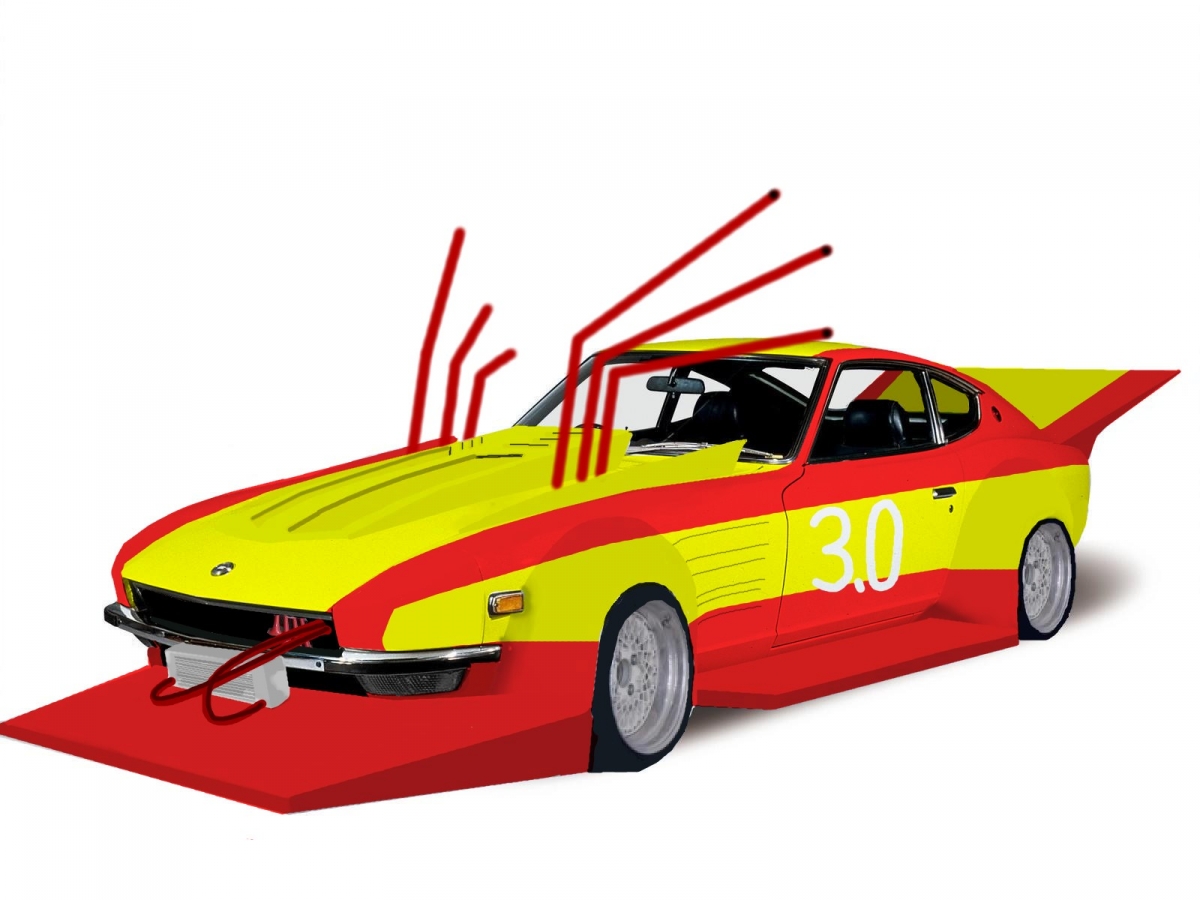 Kaido racer photoshop: Nissan Fairlady Z S30
A complete overhaul except for the roofline!
And what about this roofchopped Mark II?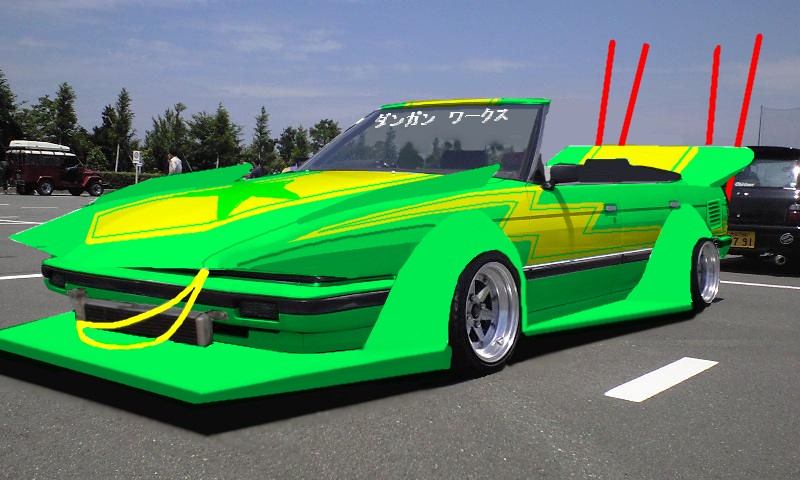 Kaido racer photoshop: Toyota Mark II GX71
Wicked in yellow and green!
Found at [Oyakata's Garage]
by banpei with