This dishy Fairlady with a G-nosejob surely has had a lot of work done by Datsun Works: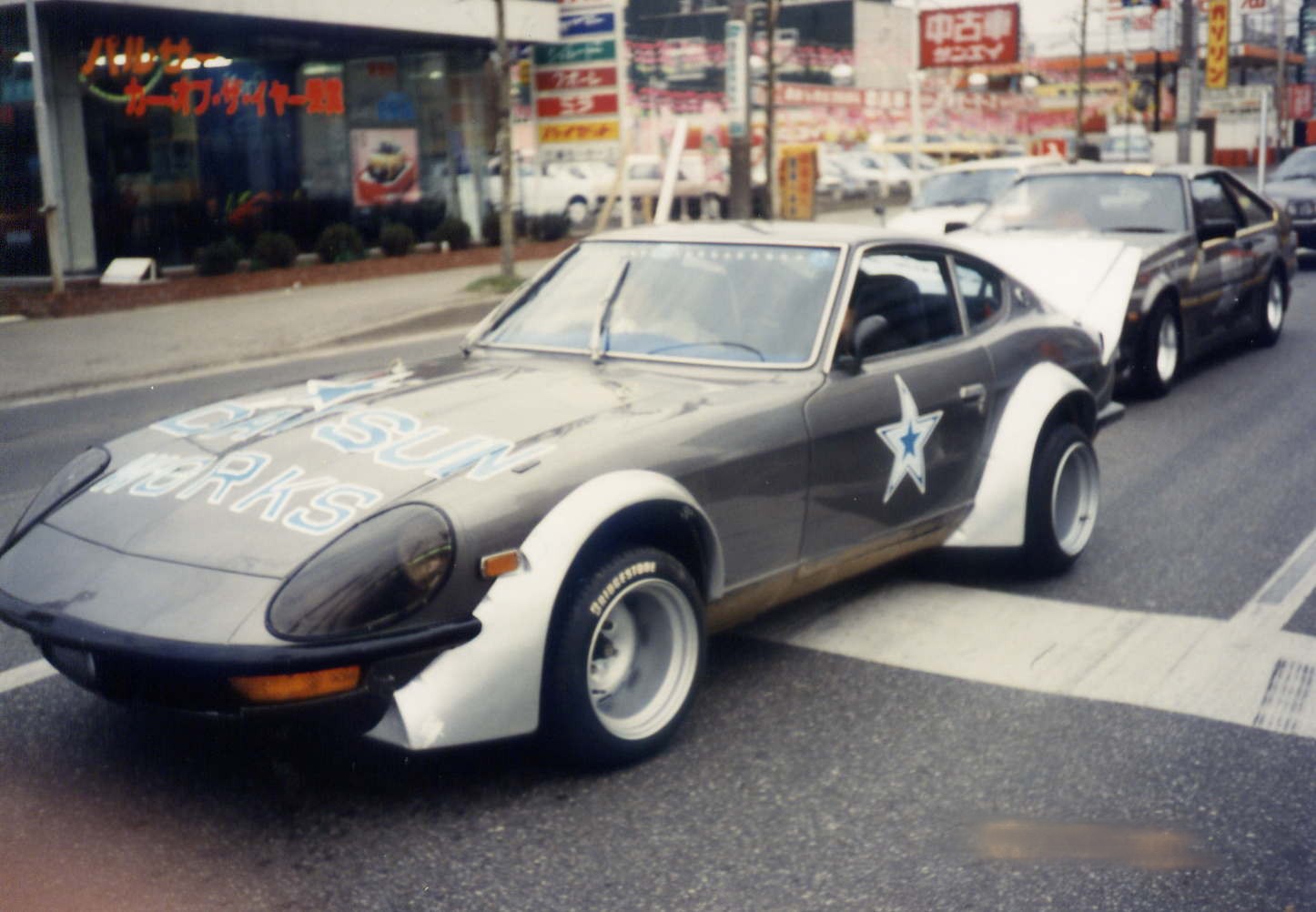 Deep dish steelies on this Fairlady
Those over 10J wide steel rims surely look like a custom job to me!
Found at [y_0*8**8]
by banpei with
Perfect scenery for a classic Kyusha styled Fairlady Z: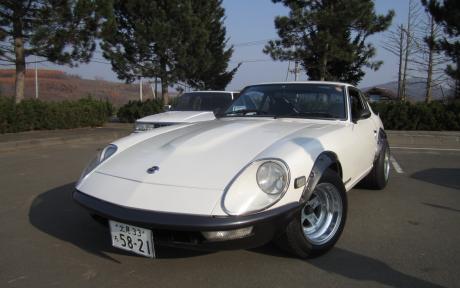 Wallpaper: Nissan Fairlady Z S30
Click here to download or set it as your wallpaper!
Found at [FACTORY KING FK]
by banpei with

Zeppann13J posted some videos of the Kennan Cruise in December last year. The cruise featured many shakotan Nissan Sunnys, Bluebirds, Bluebird-Us, 240Z and even a Fairlady SR311! Enjoy!

by banpei with
Earlier we posted the ending scene of the Shakotan Boogie movie and now I also found the opening scene on Youtube! So enjoy the first five minutes of this iconic 80s movie:

Note the big height difference between the Soarer and the Mercedes! The roof of the Soarer is sitting almost on the same height as the dashboard of the Mercedes! 😉
by banpei with
And now for something completely different: an original 80s Work Equip advertisement!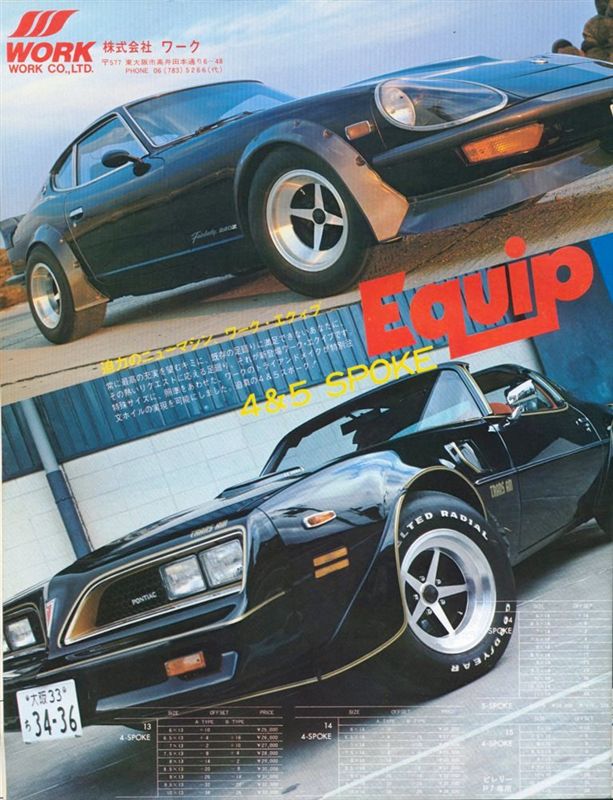 80s Work Equip advertisement
As you can see the Work Equip 01 looks as great on a 4 lugnut Fairlady Z S30 as on a 5 lugnut Pontiac Firebird Trans Am!
Found on ?????????4WD's blog
by banpei with