This Kyusha Kai Toyota Mark II Grande has been lowered a bit: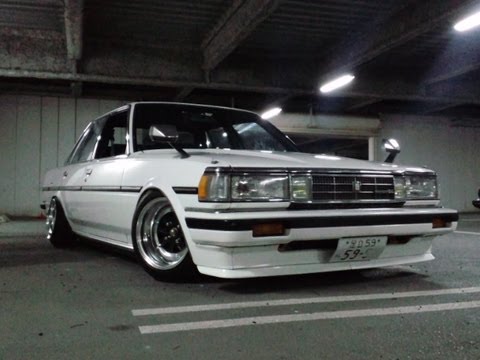 The, probably, 13 inch SSR Mk III rims with stretched tires makes it possible to go even lower than with its original 15 inch wheels.
Just fast forward this video to 1:19 and see how much a Mark II Grande can be lowered! (more…)
by banpei with
Last week's Meeting Monday featured a lower-than-shakotan Soarer at the Wanko Road Kaohsiung meeting where a hero saved the day by holding up the flares. You can now see it all happen on the photos someone else took that day: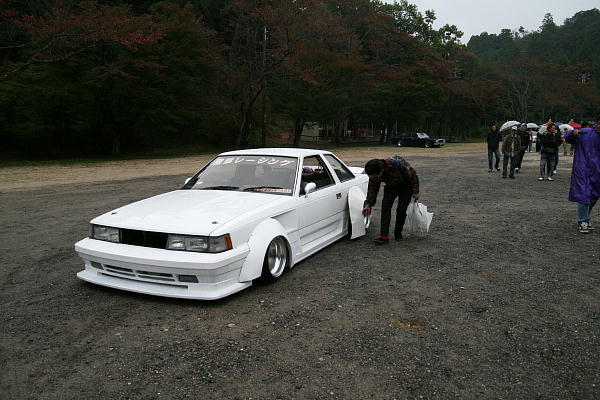 Is it still holding on??
Up close the guy really looks as if he just hitched a ride in a Delorean from the early 90s! (more…)
by banpei with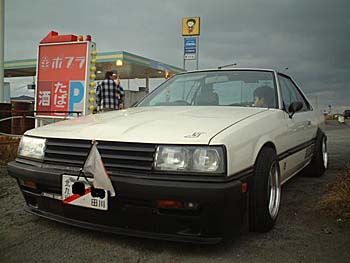 Who needs fender flares on this shakotan Skyline DR30?
Okay, I admit: there are fender flares at the rear of the car. But I thought it really looked badass shakotan without the flares at the front!
In case you don't know what the difference between shakotan and bosozoku style is: please read our explanation
by banpei with