Lower-than-shakotan Soarer in pictures
Last week's Meeting Monday featured a lower-than-shakotan Soarer at the Wanko Road Kaohsiung meeting where a hero saved the day by holding up the flares. You can now see it all happen on the photos someone else took that day: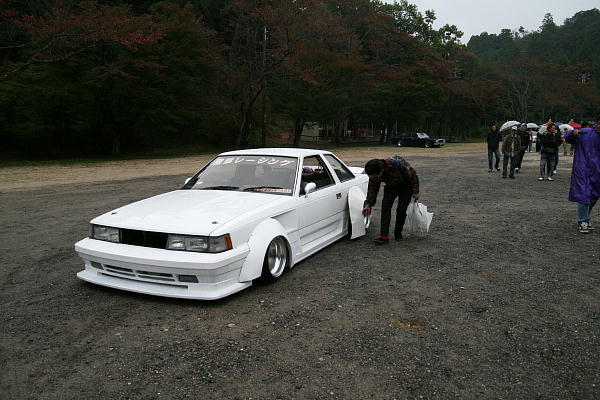 Is it still holding on??
Up close the guy really looks as if he just hitched a ride in a Delorean from the early 90s!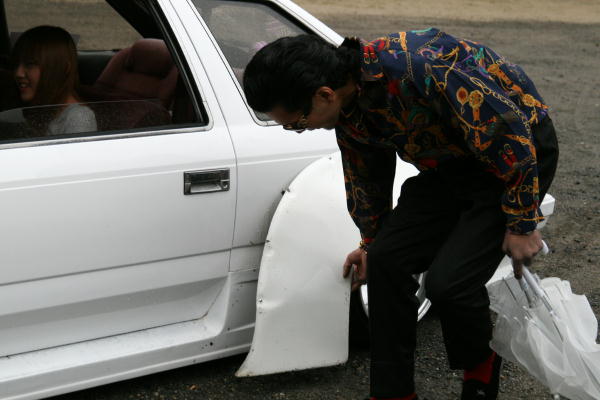 The Leopard like vents on the rear are a nice touch!


And they are off!
Also notice the guy filming the whole scene on his iPhone to the right: that's probably the guy filming the video I posted last week. 😉
Photos found at NanaFC3C
This entry was posted in shakotan and tagged Fender flares, shakotan, toyota soarer by banpei with