Even though the Honda DAX is a cool little moped I'm far more interested in the Hattori Works Daihatsu Mira L70!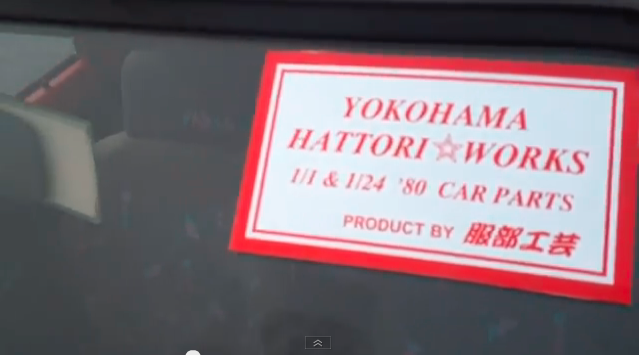 Now the sticker on the windshield of the L70 is even better: Hattori Works sells car parts for 80s car in both 1/1 and 1/24 scale! How awesome is that?
You can watch the video below: (more…)
by banpei with
Photoshops always make your dreams come true: I always wondered what a modified Civic Type-R would look like… And this is it: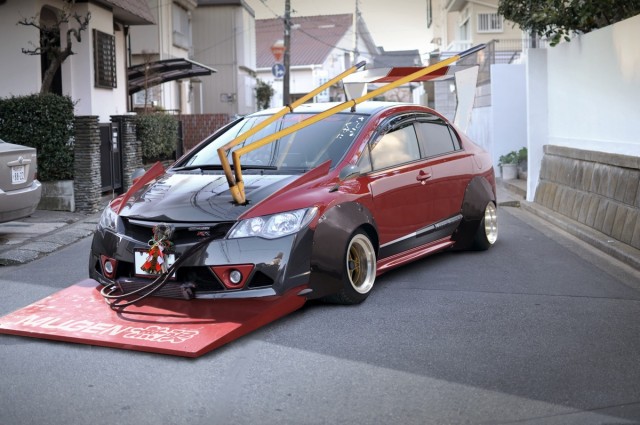 Okay the end result is not 100% realistic, but at least the hoodfins, oil cooler and blistered fender flares should be realistic enough? 😉
Found at: Minkara
by banpei with
If Batman would have driven a Nissan Cedric 330 this is probably what it would have looked like: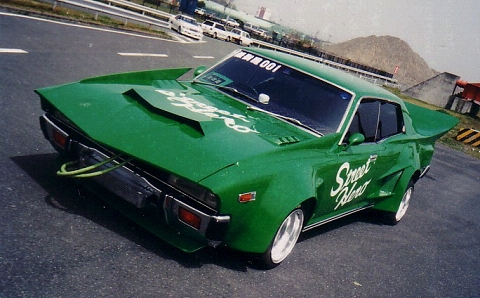 I just love the sharknose slowly growing to hood fins and its side fins growing to a ducktail. Amazing how 80s styling can still be appealing! 🙂
Found at Manato
by banpei with
Last week's Meeting Monday featured a lower-than-shakotan Soarer at the Wanko Road Kaohsiung meeting where a hero saved the day by holding up the flares. You can now see it all happen on the photos someone else took that day: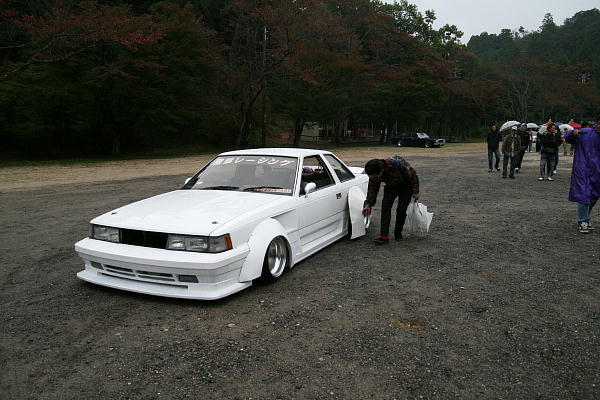 Is it still holding on??
Up close the guy really looks as if he just hitched a ride in a Delorean from the early 90s! (more…)
by banpei with
When is shakotan still not low enough you just go one step further. Driving on the relatively flat roads of Japan to a meeting isn't the problem, but the problems arise when you drive on the meeting area!

I must say the guy helping out with the fender flares must have been a very patient guy: walking that whole distance in tortoise gear and making sure those flares do not touch the ground… 😉
by banpei with