Hattori Works Honda DAX and Daihatsu Mira L70
Even though the Honda DAX is a cool little moped I'm far more interested in the Hattori Works Daihatsu Mira L70!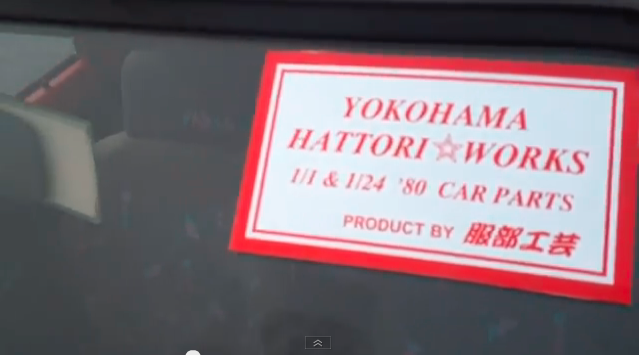 Now the sticker on the windshield of the L70 is even better: Hattori Works sells car parts for 80s car in both 1/1 and 1/24 scale! How awesome is that?
You can watch the video below:

The Mira features a proper set of takeyari, oil cooler, fender flares and deep dished (10 inch?) SSR Mk I rims!
And can anyone guess what car is under the cover next to the Mira? Perhaps the Toyota Cresta GX71 from the JCCA New Year meeting 2011?
Direct link to video: DAX&旧車 街道レーサー HATTORI☆WORKS 直管コール はしません☆
This entry was posted in kaido racers and tagged Daihatsu Mira, Fender flares, hattori works, honda dax, mira l70, oil cooler, SSR Mk. I, takeyari by banpei with