Enjoy this compilation of various kaido racers (zokusha), shakotan and kyusha kai leaving the Bungo Retro Charity Meeting: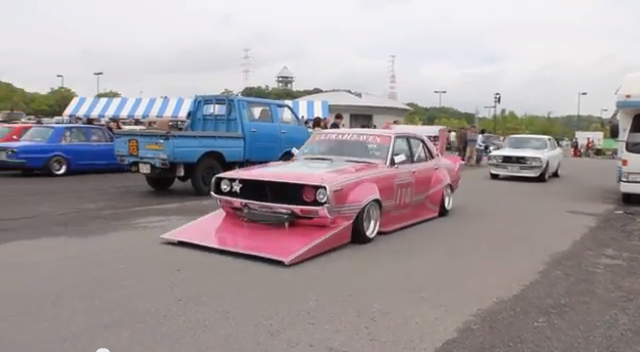 The video was shot/compiled by Daniel O'Grady from Wasabi Cars (rusty cars). (you can watch the video on the next page) (more…)
by banpei with
Unknown meeting posted as Kaido Racer 3rd of January 2013: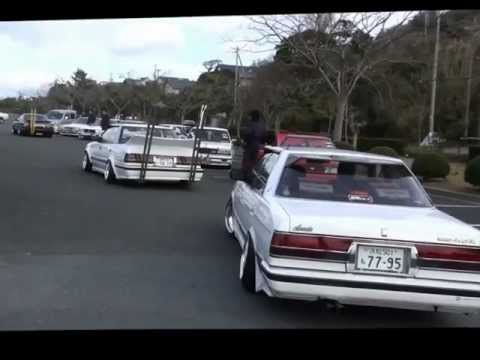 Given the date it must be a new years meeting.
The video can be found after on the full page:
by banpei with
This Kyusha Kai Toyota Mark II Grande has been lowered a bit: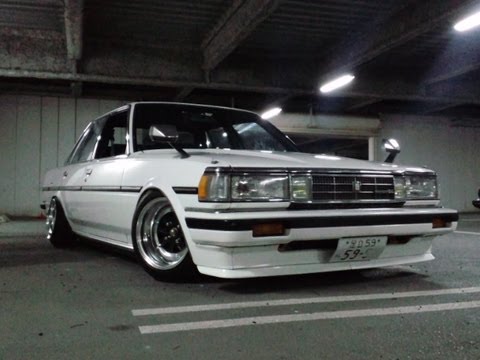 The, probably, 13 inch SSR Mk III rims with stretched tires makes it possible to go even lower than with its original 15 inch wheels.
Just fast forward this video to 1:19 and see how much a Mark II Grande can be lowered! (more…)
by banpei with
Ky Ra also posted up a video of the JCCA NYM 2012 on Flickr with lots of old kyusha kai, shakotan and kaido racer goodness! Enjoy 1:21 of JDM classic traffic jam! (Video on the next page!) (more…)
by banpei with
Last week's Meeting Monday featured a lower-than-shakotan Soarer at the Wanko Road Kaohsiung meeting where a hero saved the day by holding up the flares. You can now see it all happen on the photos someone else took that day: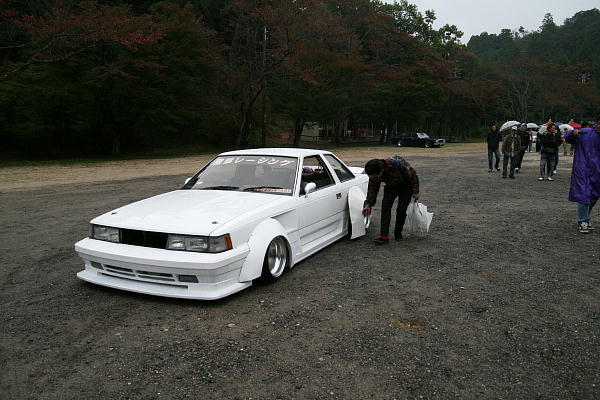 Is it still holding on??
Up close the guy really looks as if he just hitched a ride in a Delorean from the early 90s! (more…)
by banpei with