Exhaust of the week: Crown at Nagoya Exciting Car Showdown
I really dig the way the exhaust pipes of this Crown are photographed! It shows perfectly how ridiculously long these pipes actually are!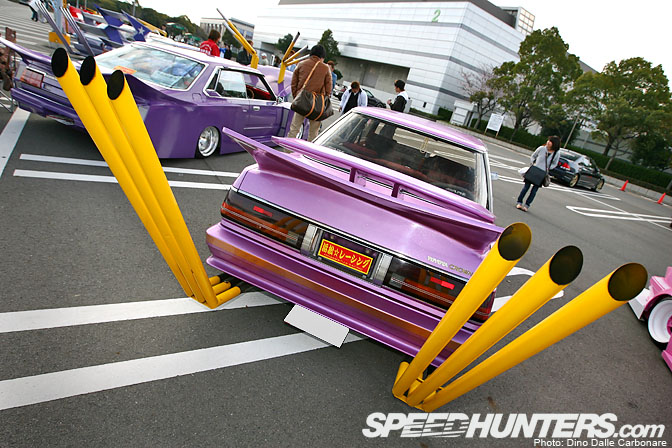 Toyota Crown MS130 at Nagoya Exciting Car Showdown
I already wrote about the Speedhunters coverage of the Nagoya meeting two weeks ago and this picture is featuring in that coverage. Dino is absolutely a master in exaggeration of the perspective, so this meeting was absolutely well covered by him!
Head over to Speedhunters for the full Nagoya showdown!
This entry was posted in exhaust of the week and tagged crown ms130, exhaust of the week, nagoya exciting car showdown, speedhunters, toyota crown by banpei with