Dino Dale Carbonare from Speedhunters briefly showed some pictures of this Cresta GX71 at the Nagoya Exciting Car Showdown held last weekend. Yesterday gogo6171 posted a short video about the car on Youtube with some nice revving action!

I like the subtile zokusha references on this kyusha kai Cresta: the two-tone zig-zag lines, deep dish SSR MK. III wheels and the old school lip under the front bumper!
Found at [gogo6171 @ Youtube]
by banpei with
Dino Dalle Carbonare did it again, this time he spotted a Toyota Soarer GZ10 on the Drift Matsuri with a very very nice set of mild exhaust pipes: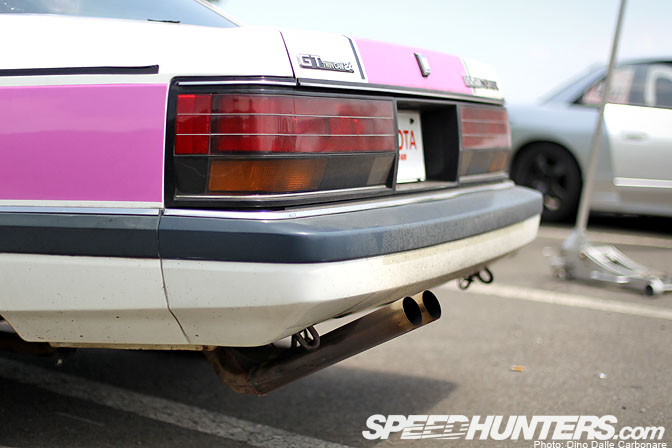 Exhaust of the week: Soarer GZ10
Even though most people just like MOAR exhaust pipes (the bigger the better!) this set of pipes do not ruin the car it its drift environment.
The Soarer itself sits on a full set of SSR Longchamps pair of SSR Mk1s and the owner had a spare pair of SSR MK1s: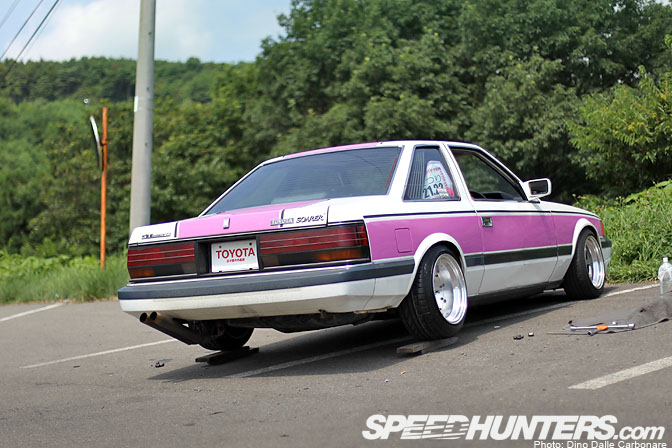 Exhaust of the week: Soarer GZ10
You can read more about this Soarer (and see more pics) on Speedhunters!
by banpei with
I really dig the way the exhaust pipes of this Crown are photographed! It shows perfectly how ridiculously long these pipes actually are!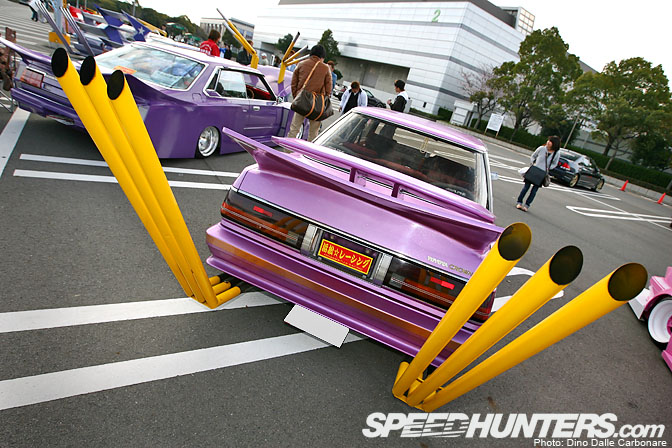 Toyota Crown MS130 at Nagoya Exciting Car Showdown
I already wrote about the Speedhunters coverage of the Nagoya meeting two weeks ago and this picture is featuring in that coverage. Dino is absolutely a master in exaggeration of the perspective, so this meeting was absolutely well covered by him!
Head over to Speedhunters for the full Nagoya showdown!
by banpei with
It has been a while since last Picture of the week: it probably got to do something with the Hot or Not regular I guess… Anyway, this picture was shot by Dino Dalle Carbonare from Speedhunters at the Nagoya Exciting Car Showdown meeting. It may have been a while since that meeting but he only posted them up yesterday on Speedhunters. I especially liked this picture: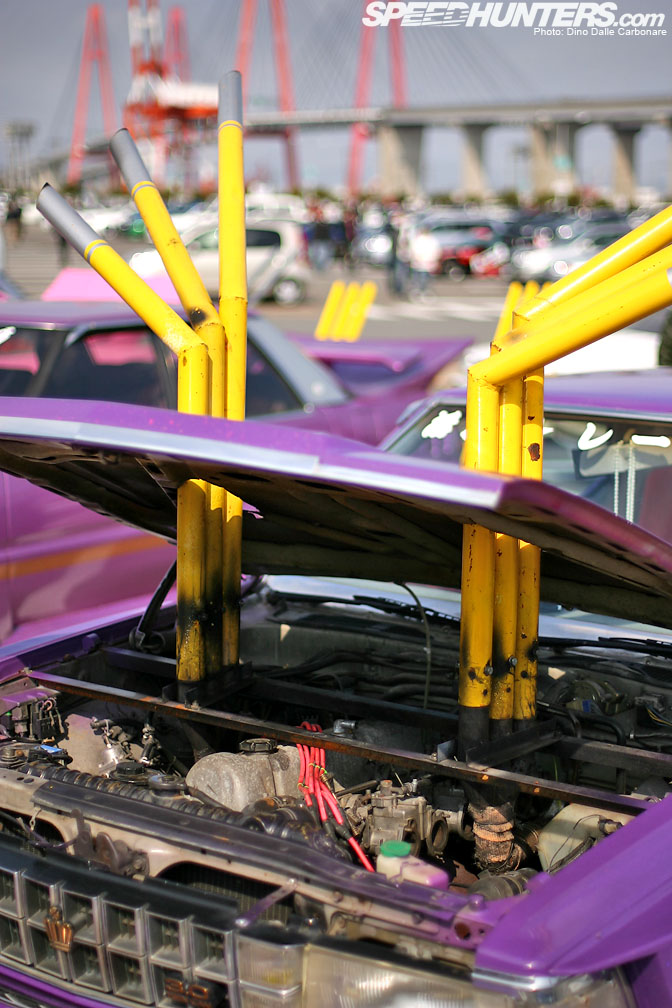 Nissan Cedric/Gloria 430 Y shaped exhaust
It is great to see Speedhunters posting some zokushas now and then, especially if it is posted by someone else than Mike Garret! 😉
Head over to Speedhunters for the full Nagoya showdown!
by banpei with
This weekend Speedhunter Jeroen Willemsen featured an Australian bosozoku styled first generation Toyota Celica:


Bosozoku styled Celica featured on Speedhunters
This Celica is already quite known and I was still thinking about doing a feature of it someday. But why do a feature of this Celica if Speedhunters already did an excellent job on that?
Go check it out at Speedhunters!
by banpei with