I really dig the way the exhaust pipes of this Crown are photographed! It shows perfectly how ridiculously long these pipes actually are!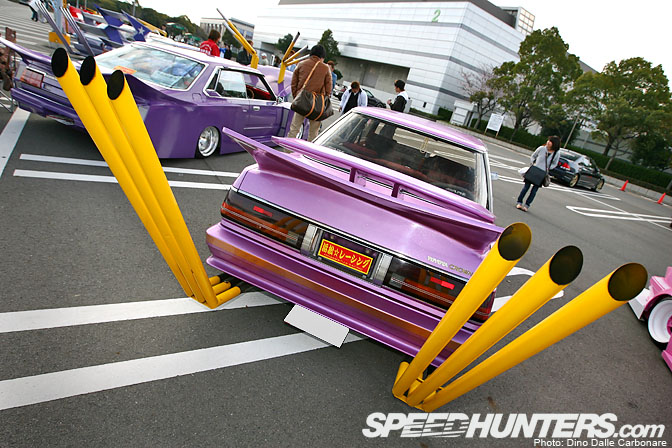 Toyota Crown MS130 at Nagoya Exciting Car Showdown
I already wrote about the Speedhunters coverage of the Nagoya meeting two weeks ago and this picture is featuring in that coverage. Dino is absolutely a master in exaggeration of the perspective, so this meeting was absolutely well covered by him!
Head over to Speedhunters for the full Nagoya showdown!
by banpei with
This white Toyota Crown MS130 almost falls into the same Kyusha Kai category as the Cresta GX71 I posted last week. There are a few small differences: the wheels are wider than the fender, wheels have camber, an oil cooler on the bumper and most importantly: dice on the rear view mirror!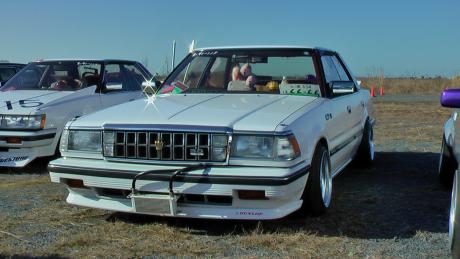 White Toyota Crown MS130
by banpei with
What exhaust is better than a star shaped exhaust?
Two star shaped exhausts of course!!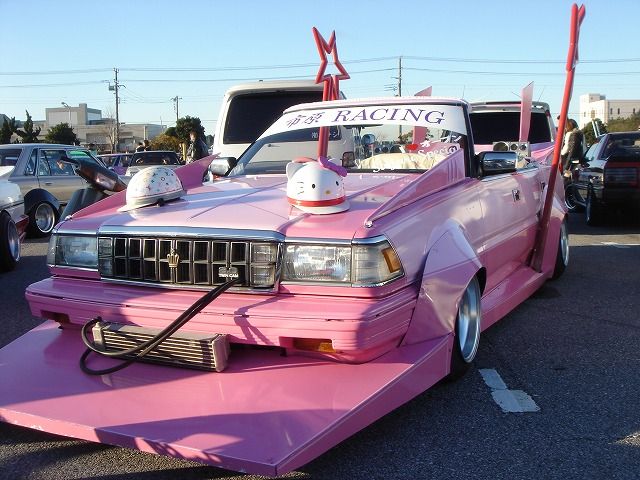 Hello Kitty starring Toyota Crown GS130!
Especially if they are featured on a pink Hello Kitty zokusha!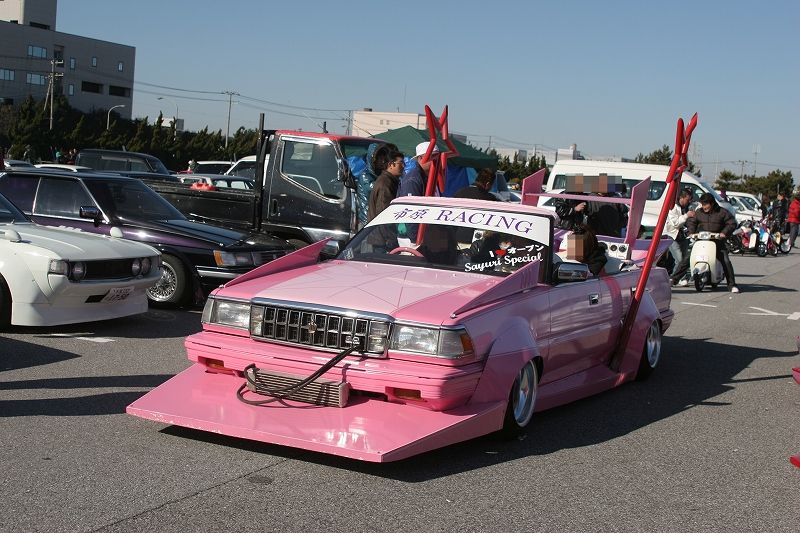 Toyota Crown GS130 with two stars!
Now, this is definitely a zokusha the missus would like!
by banpei with