Exhaust of the week: victorious Soarer
This week we got a Soarer GZ20 with victory pipes and in good kaido racer fashion the exhaust tips are left blank.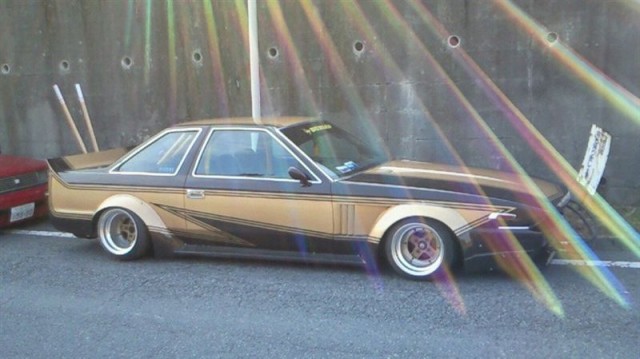 I just love the sharknose and the paint job: just look at all that vinyl wrap! Must have taken hours to apply!
Found at Black Heart Osu Banchou @ Minkara
This entry was posted in exhaust of the week and tagged exhaust of the week, sharknose, soarer gz20, SSR Mk. II, toyota soarer, victory exhaust, vinyl by banpei with