This week we got a Soarer GZ20 with victory pipes and in good kaido racer fashion the exhaust tips are left blank.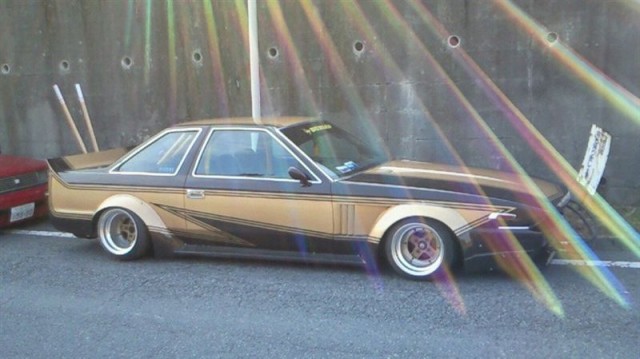 I just love the sharknose and the paint job: just look at all that vinyl wrap! Must have taken hours to apply!
Found at Black Heart Osu Banchou @ Minkara
by banpei with
Kaido racers look best with lots of bodywork extensions, some weird two-tone vinyl stripings and the obvious oil cooler. This Cresta GX71 is no exception to this!


Right-click here to download or set it as your wallpaper!
Found at Heros7009
by banpei with
Most people prefer the paintscheme over the single color cars. Since the paint schemes are much more wild looking we expected it to end much closer to each other: good to see polls can't be predictable after all!
This week we will start with a new type of poll: the sudden death. Each week we will put two cars in the ring and you decide which one will continue to the next round. This car showdown will contain 16 cars in total and, hopefully, we will know the winner within 7 weeks!
This week we have these two cars: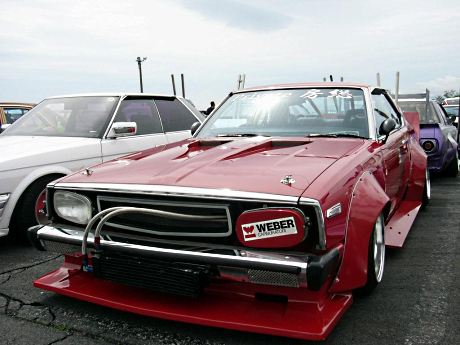 Bosozoku style Skyline C210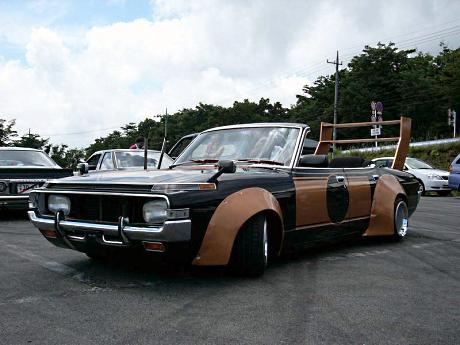 Rare bosozoku car: Toyota Crown MS65 sedan cabrio
So it will be the Nissan Skyline Japan C210 we feature in our logo versus the amazing Toyota Crown MS65 sedan cabrio.
by bosozoku with