Meeting Monday
According to the poster somewhere in 1981 at the Fuji Grand Championship these photos were shot outside in the parkinglot. Now thirtyone years later they emerge on Youtube as a video with suitable late 70s/early 80s disco track underneath it!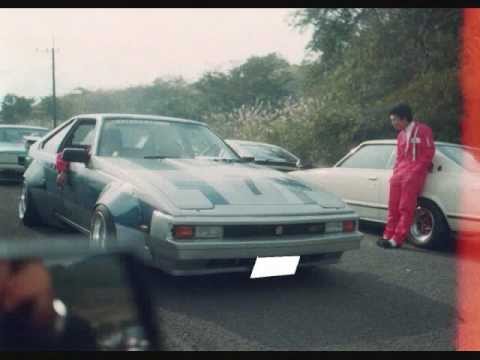 Looking at the Celica XX makes me believe either a brand new one was treated the kaido racer style or it should rather have been a bit later in the 80s.
Anyway, that doesn't stop us from having fun with the video: (video on the next page!)

Personal favorite: the Mad Max Celica RA40 @2:37 with a fake supercharger on its bonnet!
Direct link to the video: 1981? Oh ! My ?????? ?????????????? ????? GC
This entry was posted in bosozoku car meeting and tagged bosozoku car meeting, Fuji speedway, Grand championship, toyota celica, toyota celica XX by banpei with