Picture of the week: Speedtsering out the Miata!
In Japan the Mazda Miata / MX5 (NA) is known as the Eunos Speedster. Apparently the owner of this Speedster thought it wasn't speedy enough and hacksawed a kaido racer trim around it!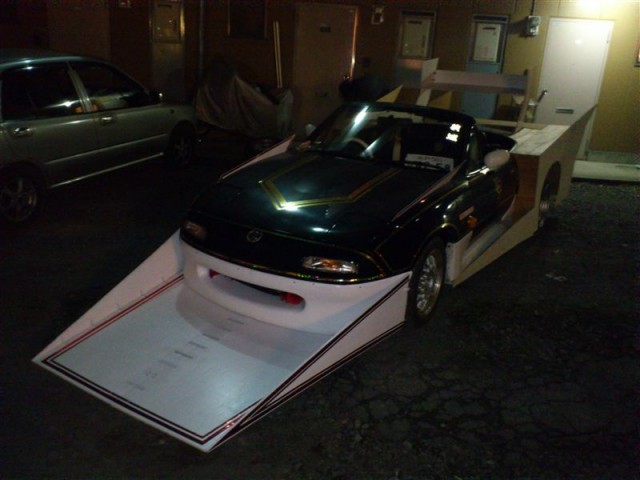 I do have a split feeling about this: one part of me shouts what a cool thing! and the other part of me shouts OMGWTF?! and another part of me is just longing to see more of this monster!
Found at oh! intercept my Racers @ Minkara
This entry was posted in picture of the week and tagged eunos speedster, mazda miata, mazda mx5, picture of the week by banpei with