This Teddy-Boys badged Soarer GZ10 is featuring an airbrushed photo of James Dean on the hood: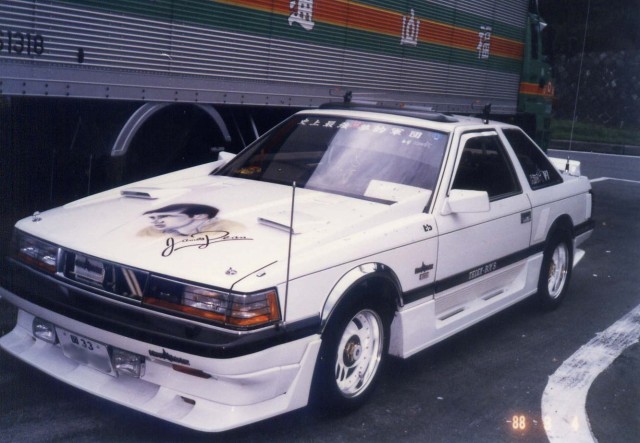 Nice Hiro Racing V1-R rims, hood fins, square side skirts and a couple of antennas make it complete!
Found at y_0*8**8
by banpei with
Ebina Racing surprised us earlier this year with their Bluebird 910 Super Silhouette replica at the Tokyo Auto Salon but it is not as if they did such an amazing thing out of the blue. A few years ago they already did a similar thing with a Mazda Savanna SA22C Super Silhouette replica.
But they have a long and rich history of various cars they made all the way back to the late 80s. Take for instance this Skyline GT-S R31: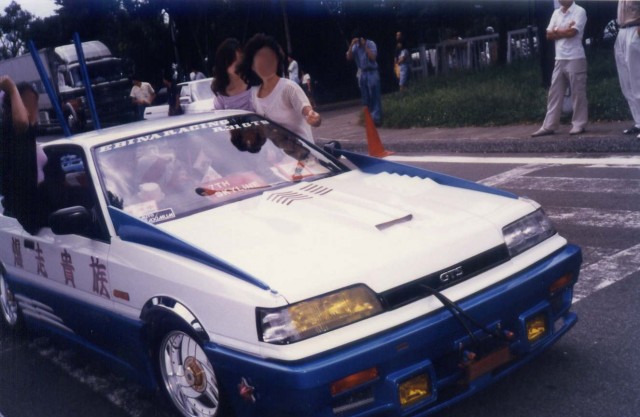 It may look horrible by todays standards, but back then their R31 GT-S looked stunning: flaked paint, victory pipes, hood fins, Hiro V1-R rims, chromed fender flares and Testarossa style gills on the side. Everything you needed on your Skyline in the late 80s!
Found at y_0*8**8
by banpei with
Super Silhouette racer replicas have always been a major influence in the kaido racer scene. This rebuilt Silvia S12 is clearly not a 100% accurate replica but it will do the job just fine. 😉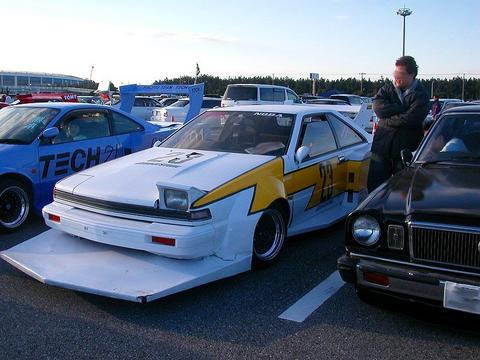 The big wedge shaped front air dam is a lot larger than the original and the roofline is obviously not S110 (the S12 Super Silhouette was actually the previous S110 with the S12 front face) but S12.
Found at cad5200d9k
by banpei with
Back in the 80s you could almost get a Yonmeri Skyline for free and modding it to more modern standards was cheap.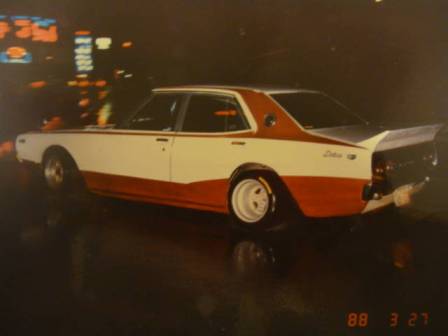 I love the way the two tone color-scheme has been applied: it follows both the lines and the style of the Yonmeri Skyline C110.
Found at Pitline
by banpei with
This Bluebird 910 shows you how a few simple adjustments make a perfect shakotan car: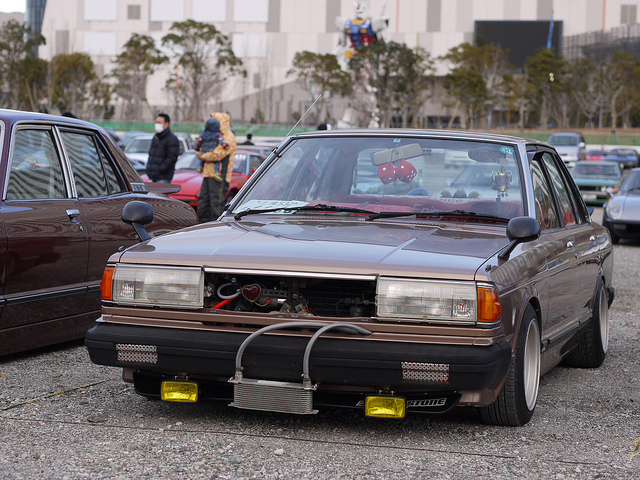 Deep dished rims, cut springs to get it as low as possible, attach a (small) oil cooler to the bumper, air horn and a heart shaped neon light where the grille used to be.
Picture by Ka Ry at the NYM 2012. (Definitely worth checking out!)
by banpei with