Lucky enough not everyone copies the Shakotan Boogie Soarer or S30, so this Yonmeri Skyline GC110 got the same look and colors as Michiaki's Skyline!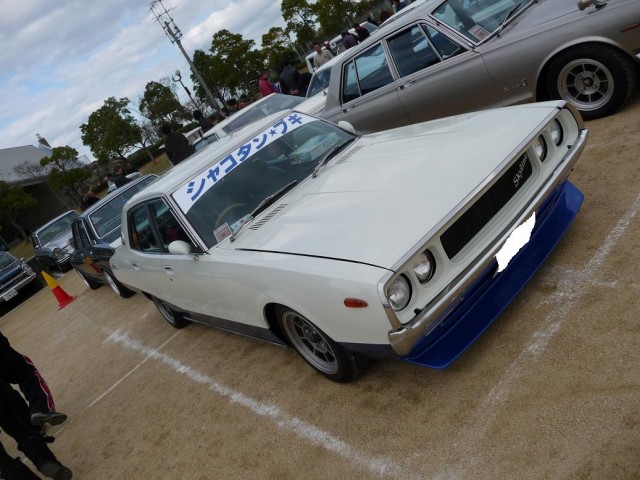 To give you an impression what the "real" deal looks like: (more…)
by banpei with
The owner of this Yonmeri Skyline C110 certainly loves polkadot: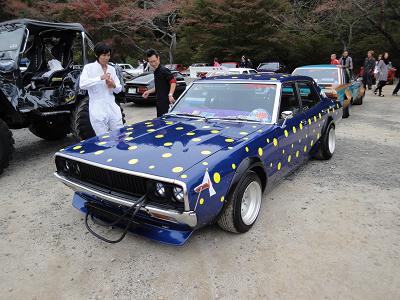 Found at chinatown77
by banpei with
Not everything seems to be what it is and this Mazda T2000 kaido racer is one of them: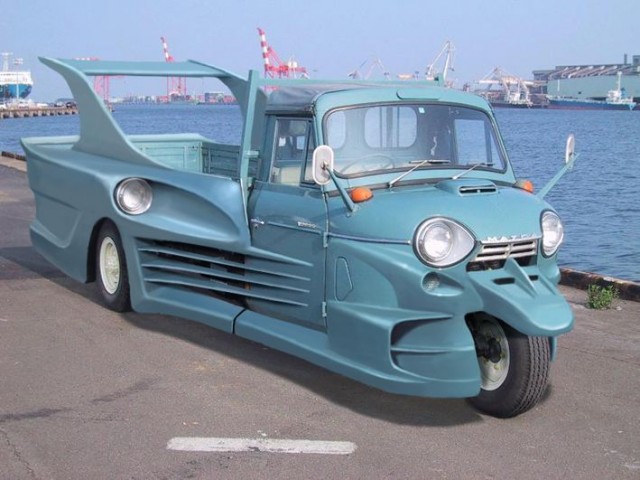 I know: it is a photoshop, but I must say it is a very well done one! All the batlike wings and intakes really suits the 50s styling of the T2000.
For those unfamiliar with the Mazda T1500/2000: in the early 30s Mazda started producing the Mazdago, a tricycle based upon a motorcycle. After the second world war it got grew up to the size of a large truck, especially with the introduction of the long wheelbase capable of carrying the displayed short wheelbase as a whole!
Found at Minkara
by banpei with
Even though the owner may be a woman, this kaido racer is far from being girly!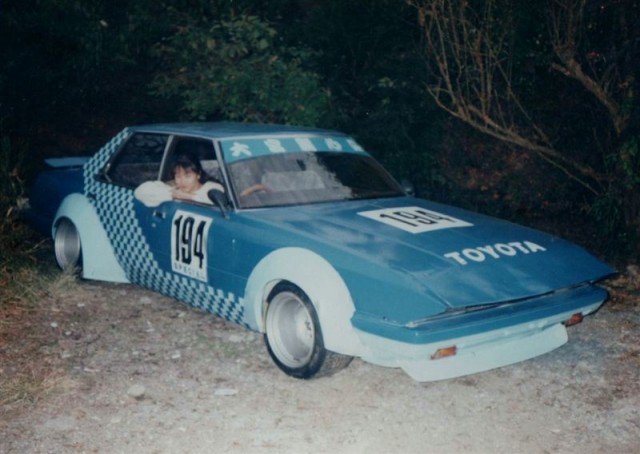 This Cresta GX51 wasn't created by her, but in the end she did buy it from some chap who spent over half a year of work on the car.
Found at Minkara
by banpei with
Team Madonna keeps amazing me. First of all the insane hotrod ass-up-face-down Cedric was copied many times already and now what to think about this bizarre creation?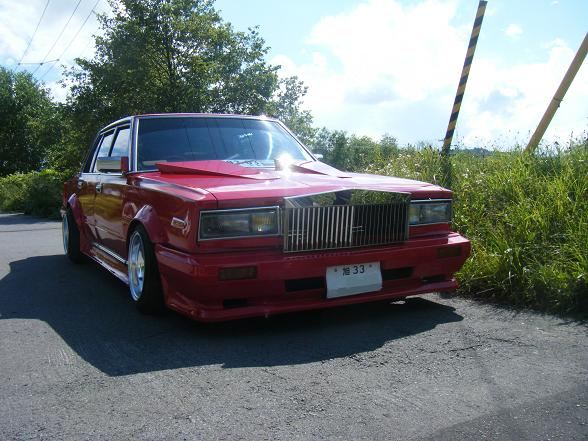 Is that a Cedric? Yes it is! If it would have been pink and had six wheels in total it would totally have been Miss Penelope's 60s Rolls Royce!
At the rear they even managed to embed R30 tail lights in the bodywork! (more…)
by banpei with