Tokyo Auto Salon: enroute with the Bluebird Super Silhouette!
Yes, this video by dragonflyANDO was taken riding shotgun (or rather hanging outside) of a Autobacs Bluebird 910 Super Silhouette replica!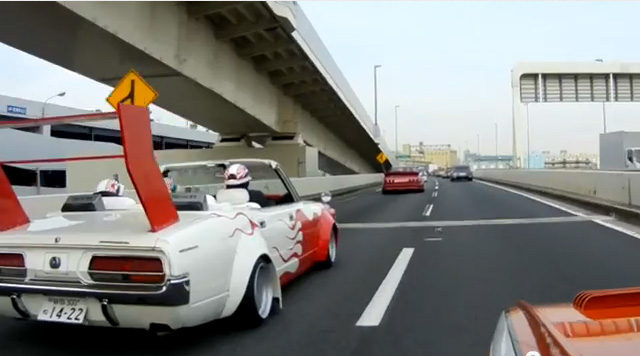 And I'm happy to see the white whale crown made it to the Tokyo Auto Salon again this year!
The first video contains almost the same footage as you have seen before, but this time with the difference that the perspective is about a foot higher and more to the left than normal!

The second video contains the arrival at the Salon and a lot of the familiar cars can be seen during the run.

In case you are interested in what the Autobacs replica looks like, this video by power046 reveals a bit:

Direct links to videos: one, dlTyoYJSEBw and three
This entry was posted in Tokyo Auto Salon and tagged autobacs bluebird super silhouette, nissan bluebird 910, Super Silhouette, tas 2012, Tokyo Auto Salon by banpei with