Picture of the Week: bullied Carina
Finding this Red Bull Racing liverage at the Tokyo Auto Salon just made my day! Not only old Granchan paint schemes are copied but also the modern ones.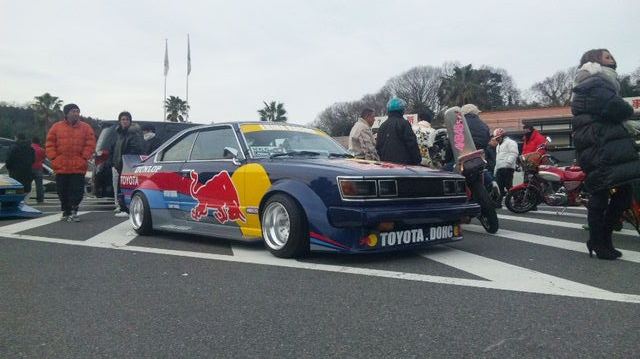 I don't think it is a copy of the Formula One, but what else does carry this liverage? Could it be the Red Bull Racing Nascar? Or maybe Rhys Millen's Hyundai Pikes Peak that got copied?
Found at Minkara
This entry was posted in picture of the week and tagged Carina Coupe, picture of the week, red bull, tas 2012, Tokyo Auto Salon, Toyota Carina by banpei with