Finding this Red Bull Racing liverage at the Tokyo Auto Salon just made my day! Not only old Granchan paint schemes are copied but also the modern ones.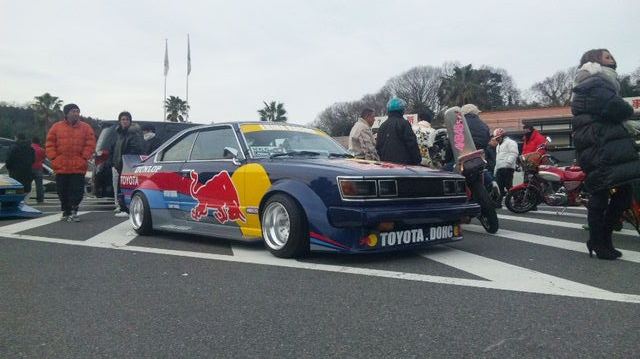 I don't think it is a copy of the Formula One, but what else does carry this liverage? Could it be the Red Bull Racing Nascar? Or maybe Rhys Millen's Hyundai Pikes Peak that got copied?
Found at Minkara
by banpei with
Just to annoy Banpei: a bosozoku Carina! XD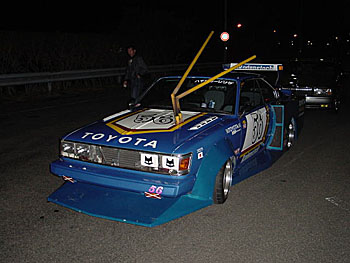 Bosozoku Toyota Carina Coupe
Let's hope his Carina gets the same smart look as this one!! Exhaust sticking from the hood, nice large wing on the bonnet, wide fenders and that great spoiler on the nose of the car!

by bosozoku with