Sometimes I wonder how people can part from their pride and joy after they put so much effort in it. This 1979 Carina RA45 kaido racer with Red Bull liverage is no exception to that: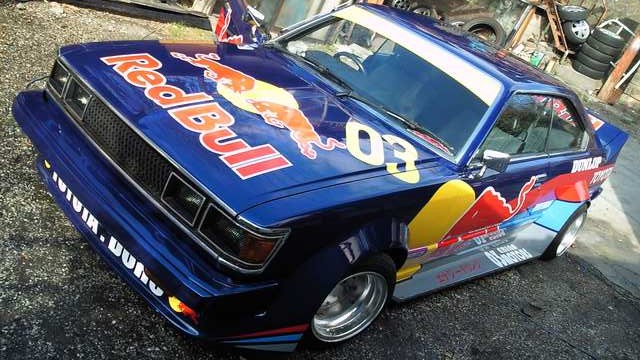 If you thought you may have seen it before: you did!
It has the rare five speed manual (four was still common back then!) Even the engine is in shipshape condition: only 16400 kilometers after it had been rebuilt!
Just look at the work put in those blister fenders: (more…)
by banpei with
Last week we had footage from the Awaji Island Old Car New Year meeting and this week we got another New Year Meeting: the JCCA New Year Meeting 2012!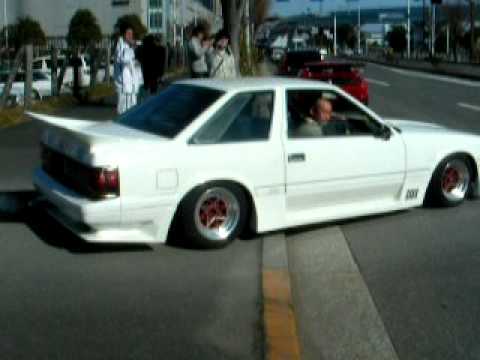 Every year the JCCA NYM is a spectacular sight because not only classics but also exotics and kaido racers show up: (more…)
by banpei with
Finding this Red Bull Racing liverage at the Tokyo Auto Salon just made my day! Not only old Granchan paint schemes are copied but also the modern ones.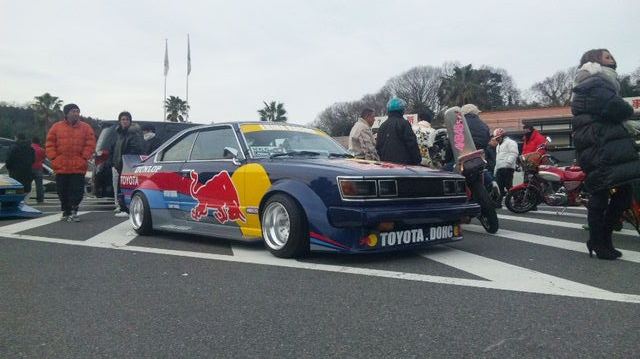 I don't think it is a copy of the Formula One, but what else does carry this liverage? Could it be the Red Bull Racing Nascar? Or maybe Rhys Millen's Hyundai Pikes Peak that got copied?
Found at Minkara
by banpei with
Remember the Kumamoto Nagasu Racing Carina A60 coupe or perhaps the fact that Daijiro Inada and Nomuken visited that particular meeting in Kumamoto? Yankymate30s just posted up that Video Option fragment of Gogo-Daijiro!

Not only the Carina AA63 coupe is being covered, but also the Kitakyushu Y33. Daijiro also seems to enjoy himself when driving in the Soarer and the Alto! Definite must see!
by banpei with
Just to annoy Banpei: a bosozoku Carina! XD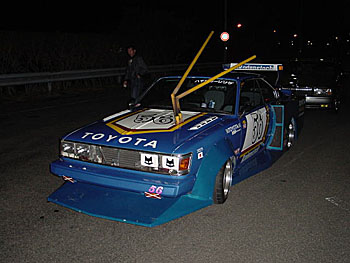 Bosozoku Toyota Carina Coupe
Let's hope his Carina gets the same smart look as this one!! Exhaust sticking from the hood, nice large wing on the bonnet, wide fenders and that great spoiler on the nose of the car!

by bosozoku with