According to the poster somewhere in 1981 at the Fuji Grand Championship these photos were shot outside in the parkinglot. Now thirtyone years later they emerge on Youtube as a video with suitable late 70s/early 80s disco track underneath it!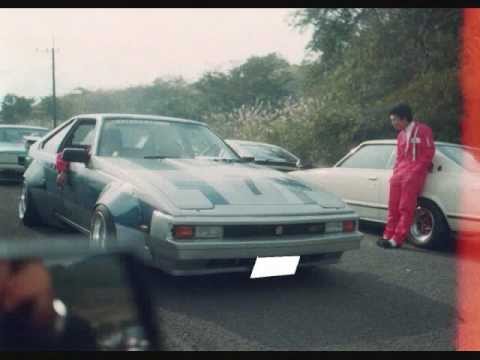 Looking at the Celica XX makes me believe either a brand new one was treated the kaido racer style or it should rather have been a bit later in the 80s.
Anyway, that doesn't stop us from having fun with the video: (video on the next page!) (more…)
by banpei with

Personally I would call this vinyl race branded Celica XX a granchan (Grand Championship) styled zokusha: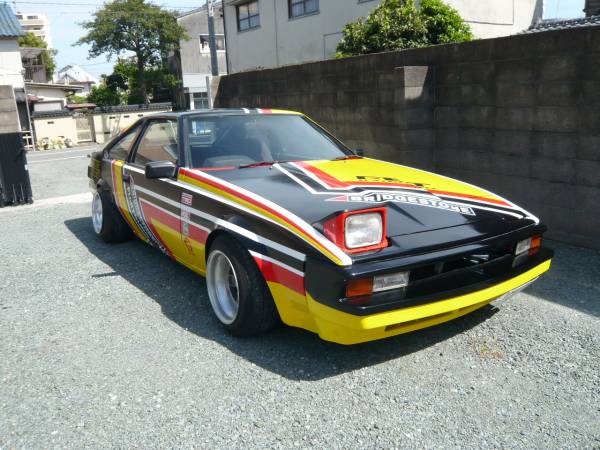 HOT OR NOT? Granchan Celica XX GA61
However the winking eye is actually a bad thing for aerodynamics and the car is lacking excessive bodywork…
The car itself is not lacking anything: a Fujitsubo octopus exhaust, SSR Mk II rims with stretched tires and a five speed conversion.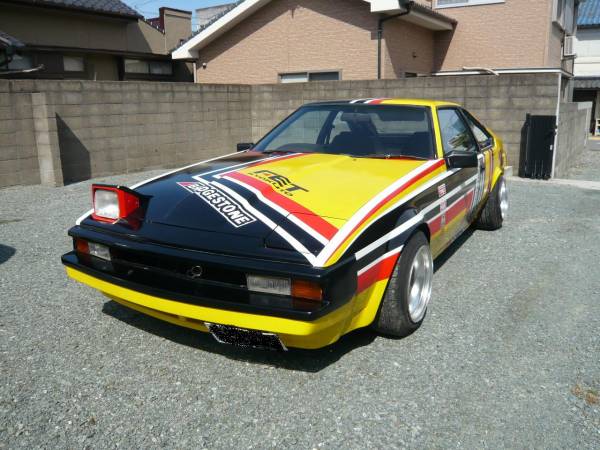 HOT OR NOT? Granchan Celica XX GA61
The SSR Mk IIs are 14 inch 8.5J front and 10.5J at the rear. Tires are 175/60/R14 at the front and 185/50/R14 at the rear. Now that is some serious stretching at the rear!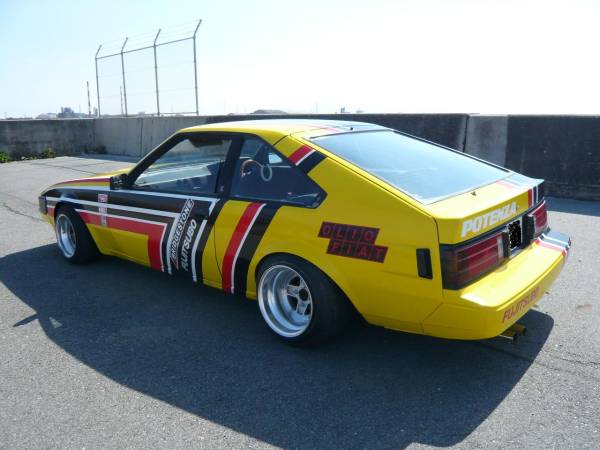 HOT OR NOT? Granchan Celica XX GA61
The car is actually for sale on Auctions Yahoo for a mere $5500.
Now is this Celica XX hot or not?
Thanks to The Doctor for the tip!
by banpei with
I found this great video of the #23 Nissan Silvia Turbo Super Silhouette today. These Super Silhouette formula races were held as introduction to the Grand Championship races. During the 80s these cars inspired a lot of people to copy its style and created the Granchan style! According to sources this particular race was attended by 35600 people, so there should be at least a couple of these spectators who owned a Granchan car copy back then! 🙂
This particular footage is located at the Fuji Speedway Grand Championship and shows the victory of Kazuyoshi Hoshino: the driver of #23.

I really love that period music, 80s haircuts and those old original Impul Hoshino deep dished rims! 🙂

by banpei with