Ebina Racing surprised us earlier this year with their Bluebird 910 Super Silhouette replica at the Tokyo Auto Salon but it is not as if they did such an amazing thing out of the blue. A few years ago they already did a similar thing with a Mazda Savanna SA22C Super Silhouette replica.
But they have a long and rich history of various cars they made all the way back to the late 80s. Take for instance this Skyline GT-S R31: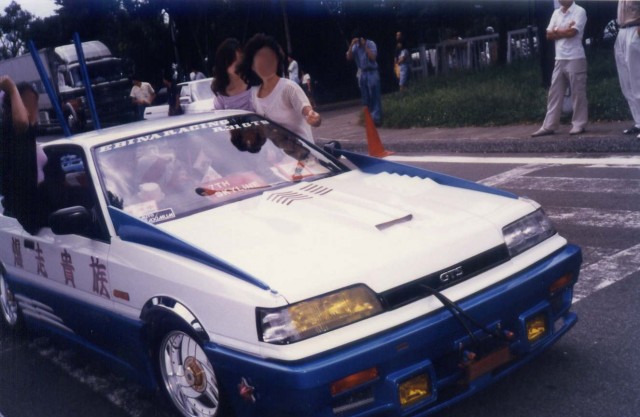 It may look horrible by todays standards, but back then their R31 GT-S looked stunning: flaked paint, victory pipes, hood fins, Hiro V1-R rims, chromed fender flares and Testarossa style gills on the side. Everything you needed on your Skyline in the late 80s!
Found at y_0*8**8
by banpei with
HachiRock is a well known AE86 festival held in the first weekend of September. Every year around 250 hachi-rokus will gather and show off. Apparently in 2006 someone showed off his hachi with some very wide overfenders (and deep dished wheels) and a set of victory pipes: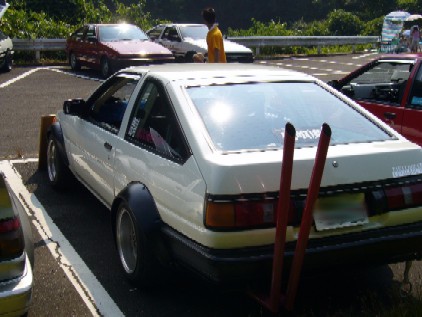 Found at ae85
by banpei with
This week we got a Soarer GZ20 with victory pipes and in good kaido racer fashion the exhaust tips are left blank.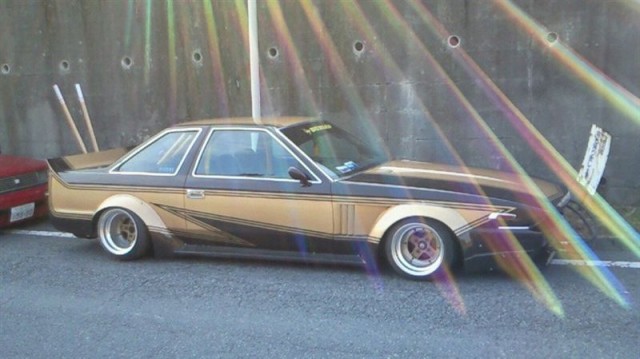 I just love the sharknose and the paint job: just look at all that vinyl wrap! Must have taken hours to apply!
Found at Black Heart Osu Banchou @ Minkara
by banpei with
Last Thursday I was reading one of the RC car features on Speedhunters. This feature was about a roofchopped Toyota Soarer by Tijs Lochbaum crafted with the most tiny details. It reminded me of another RC car that was sent in by one of my readers: a roofchopped Mark II GX71 with the same level of details as the Soarer. Could it be???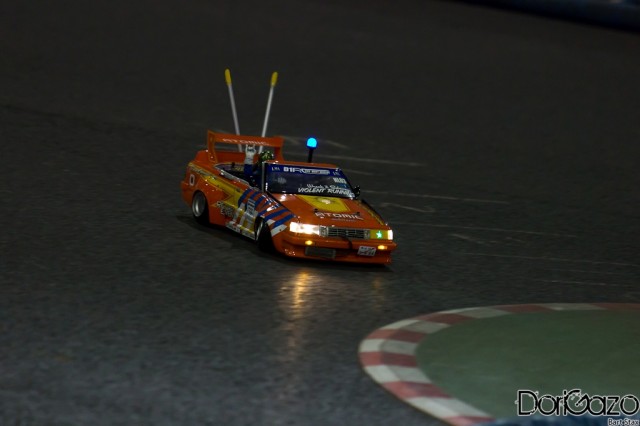 Yes indeed: almost two months ago the very same Tijs approached me with the picture above and just look at all those tiny details!
At a glance you immediately spot the oil cooler, blistered fenders, hood fins, victory exhaust pipes, JDM license plate, headlight covers and the bosozoku driver inside!
The Mark II was built for the WK RC drifing match held at the end of August and it became second in the best of show competition. (more…)
by banpei with
It is unnecessary to explain why this Toyota Soarer GZ20 with victory pipes became exhaust of the week…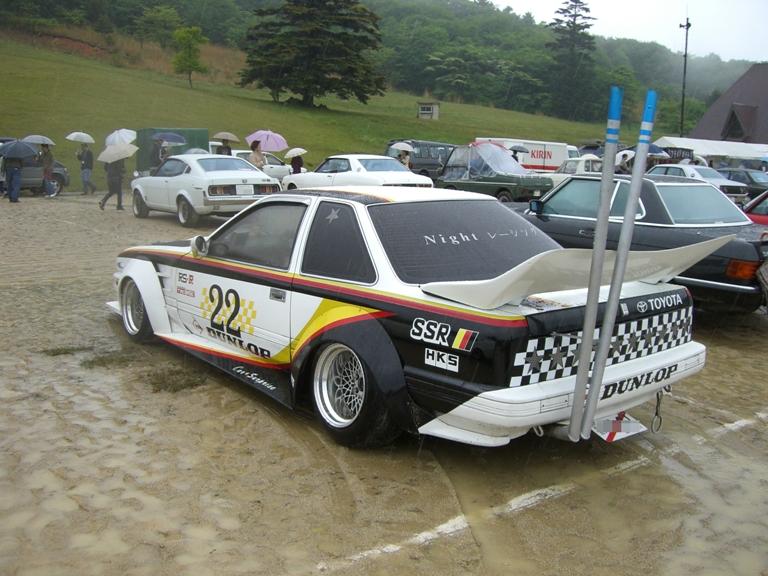 Soarer GZ20 with victory pipes
Let's just say it was the blue color on the tip of the exhaust! 😉
Found at [Volvo's diary]
by banpei with