One year of Bosozoku Style!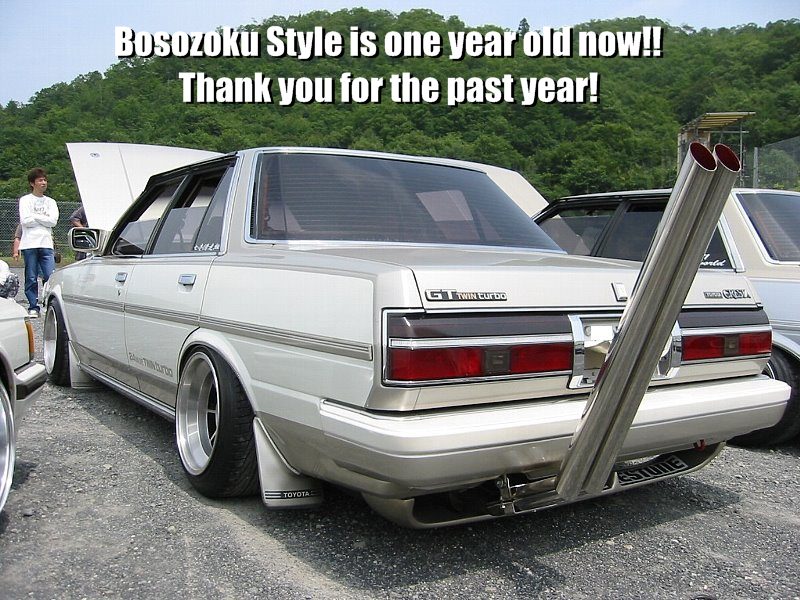 Bosozoku Style is celebrating its first birthday today!
About one year ago I decided to actually do a plan I had for a long long time by then: open up a blog about bosozoku styled cars! So I picked and registered a domain and started wrote the first blog item on January 27th 2009.
Back then I was still helped by Jeroen and we made the first actual posting together of a mildly styled Cresta GX71 (which he called a Cressida back then) with a huge double piped exhaust, also posted on the 27th.
And where are we now? Well, we created a Facebook fan page shortly after we started and today we even passed the 700 fans! Let's see if we can grow to the 800 fans in the upcoming month! We also got a Twitter account with almost 90 followers which can keep you up to date with our latest posts and news!
Thanks for the help back then Jeroen! And thank you all for reading Bosozoku Style during the past year!
This entry was posted in bosozoku style and tagged bosozoku style by banpei with