Random: Bosozoku styled AE86
This bosozoku styled Toyota Corolla Levin AE86 (kouki) was found by xJohnx in a Japanese wreckers yard: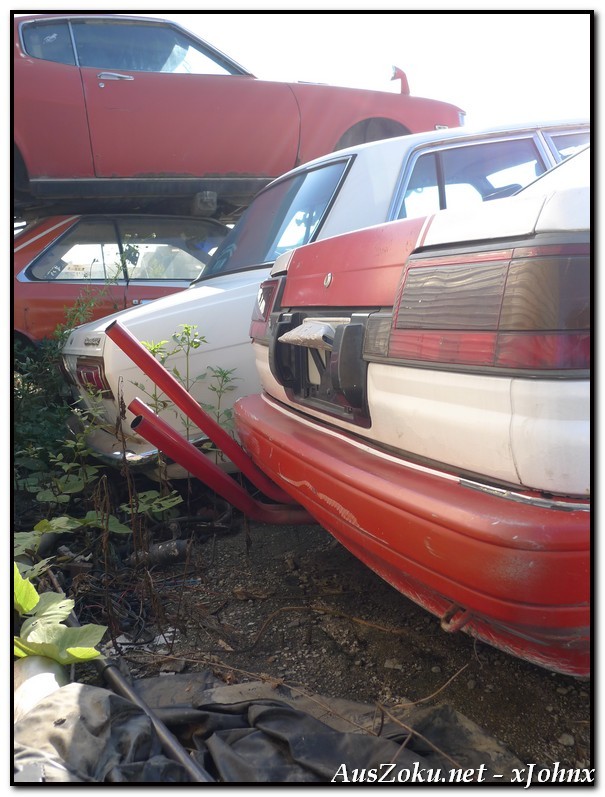 Bosozoku styled Toyota Corolla Levin AE86
I have limited specs on the car but I can tell you it's a CA18 running 14×11's with 185/60 all round, long nose (aka the shark nose), works fenders (wide over fenders) & the suspension is running on bump stops all round.
If you know the AE86 well enough you would know that 11J is VERY wide for that car and running on bump stops is groundscrapingly low! Cheers on the previous owner for that courage!
Also looking at this picture of the AE86 it becomes clear how many lines the AE86 body shares with the MZ10 Soarer! It all becomes clear when you compare this sharknosed AE86 with another sharknosed Soarer!
The owner still has plans to make the car running again, so there is always hope it will ride again!
Found on xJohnx's blog through 86ers
by bosozokuadmin with
Meeting monday
JCCA New Year meeting is always a good place to see assorted old J-tin, including zokushas!

As you can see: most shakotan cars have great difficulties with the meeting area. The Mazda Luce Legato (with 13B rotary engine) is also having some trouble with its exhaust pipes (leaking in the engine bay).
Continued here:

Do keep an eye upon that Suzuki Cervo SS20 in the background. Notice the height difference between its owner and the car?
You can also see a nice sharknosed Soarer at the very end!
by bosozokuadmin with
Search for the baddest of the toughboys!
First winner of the semi finals is:
1.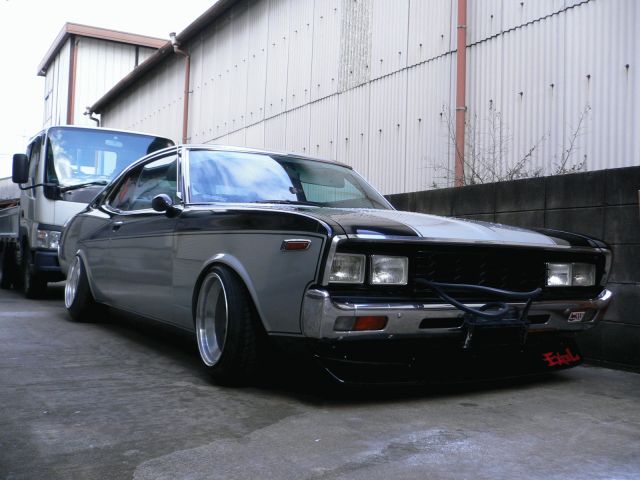 The Nissan Laurel C130!
So it will compete next week with one of these: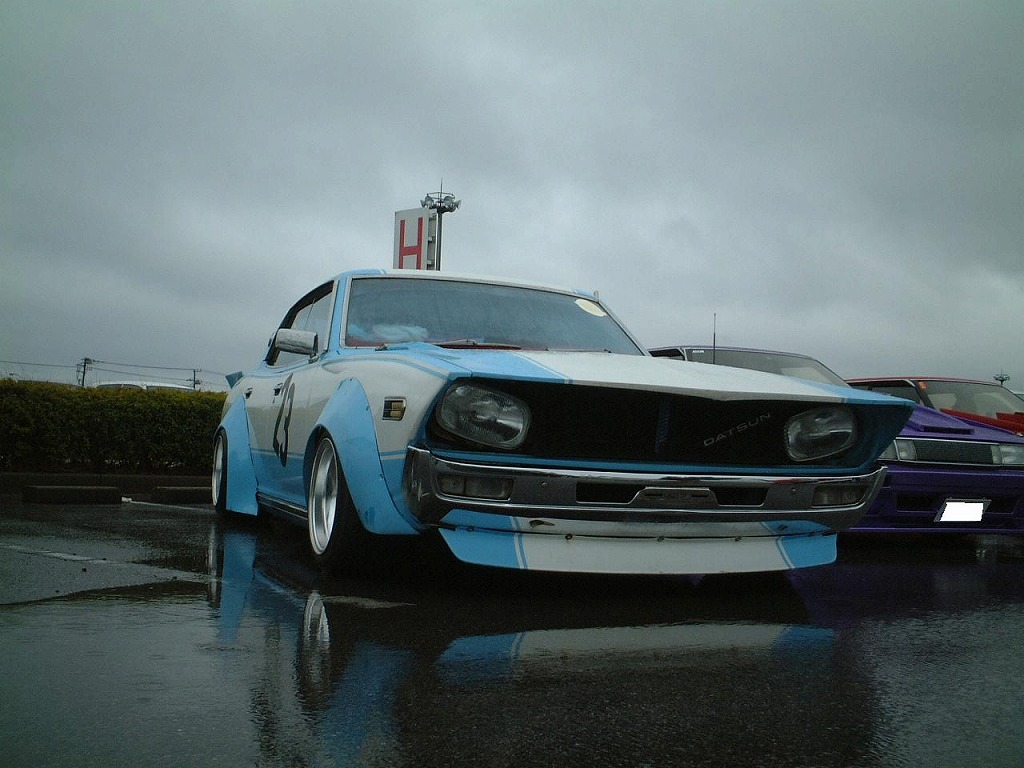 Nissan Cedric K230 #1



versus
Which one will it be? The Skyline or the Cedric?

by bosozokuadmin with
Exhaust of the week: through Mark II
This year one of the weirdest exhausts was by the Ebisu Racing Team: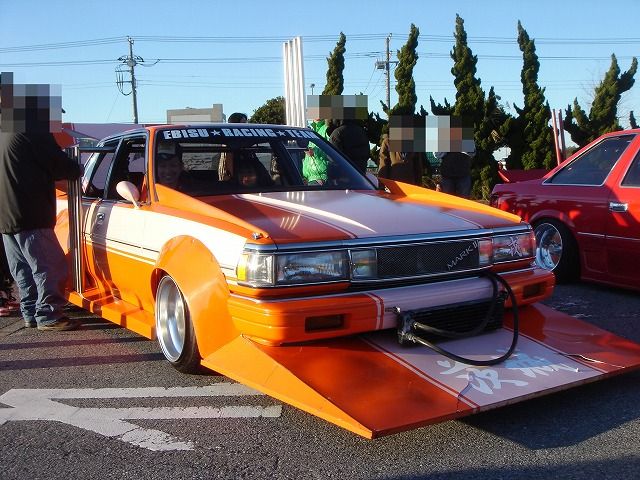 Exhaust through Mark II GX61
Yes, that exhaust is going right through that Toyota Mark II GX61! Wicked!
by bosozokuadmin with
Welcome to Bosozoku Style!
Welcome to Bosozoku Style!
We're just starting up, so please be patient for our content to arrive! It's just around the corner… 😉
by bosozokuadmin with