Exhaust of the week: banana C210 lightning exhaust
Gred pointed me at another picture the Skyline C210 featured a week ago in the part swap posting. This Skyline had a completely different color and vinyl paintscheme. Never the less it was still recognizable as the same car.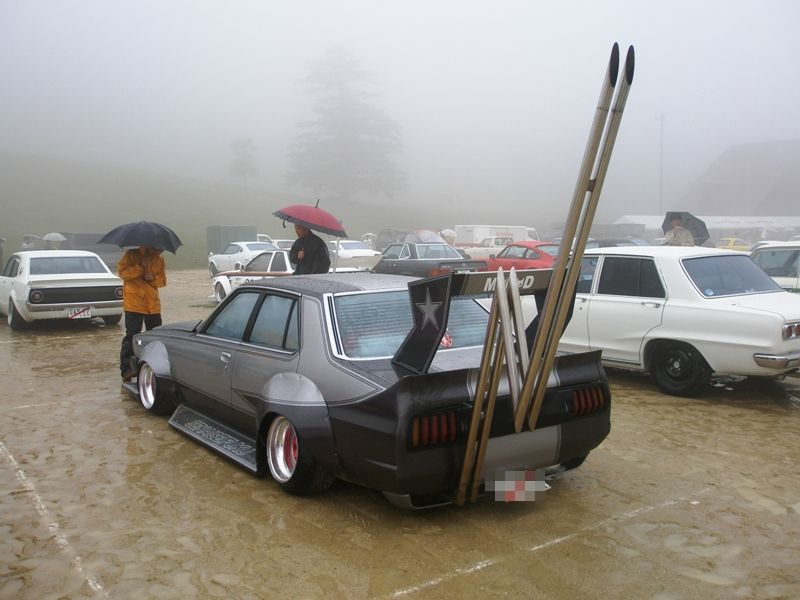 Skyline C210 lightning exhaust
Everything is the same on this car. Even the banana tail lights and the lightning exhaust pipes are the same!
Via [Gred]
This entry was posted in exhaust of the week and tagged banana tail lights, exhaust of the week, lightning exhaust, skyline c210, zig zag by banpei with