Lightning rod exhausts (or zigzag) are a very nice feature on the kaido racers, especially if they are mounted on the side of the car as done on this Mark II GX71: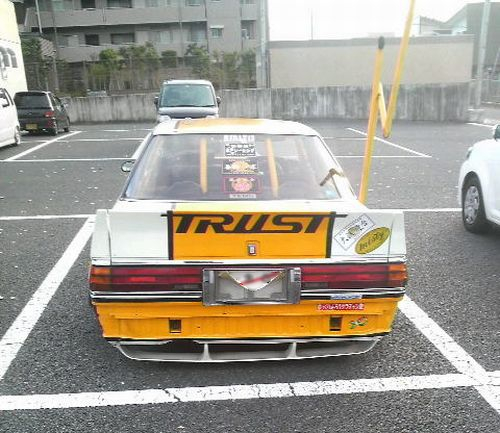 Another nice detail on this Mark II is the lightning rod vinyl striping over the side of the car: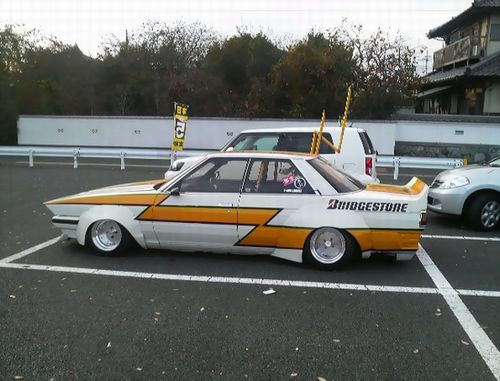 Found at Yang
by banpei with
Photoshops always make your dreams come true: I always wondered what a modified Civic Type-R would look like… And this is it: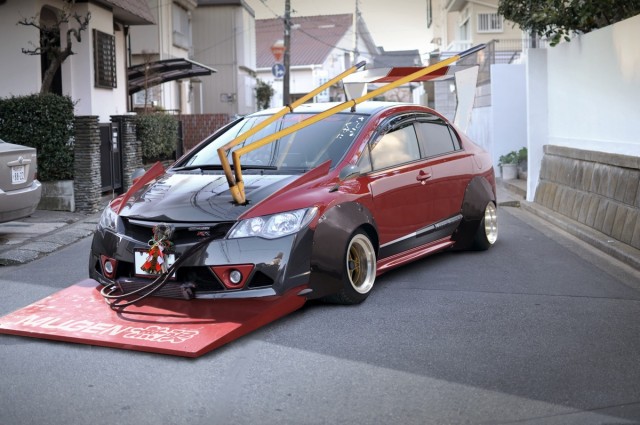 Okay the end result is not 100% realistic, but at least the hoodfins, oil cooler and blistered fender flares should be realistic enough? 😉
Found at: Minkara
by banpei with
Last Thursday I was reading one of the RC car features on Speedhunters. This feature was about a roofchopped Toyota Soarer by Tijs Lochbaum crafted with the most tiny details. It reminded me of another RC car that was sent in by one of my readers: a roofchopped Mark II GX71 with the same level of details as the Soarer. Could it be???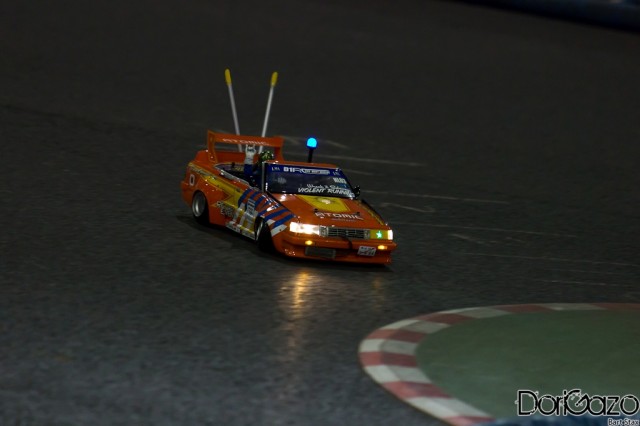 Yes indeed: almost two months ago the very same Tijs approached me with the picture above and just look at all those tiny details!
At a glance you immediately spot the oil cooler, blistered fenders, hood fins, victory exhaust pipes, JDM license plate, headlight covers and the bosozoku driver inside!
The Mark II was built for the WK RC drifing match held at the end of August and it became second in the best of show competition. (more…)
by banpei with
This quadruple lightning (zig zag) exhaust is equally impressive as the big Super Silhouette like wing on the rear of the car. Heck, it is even bigger than the whole car!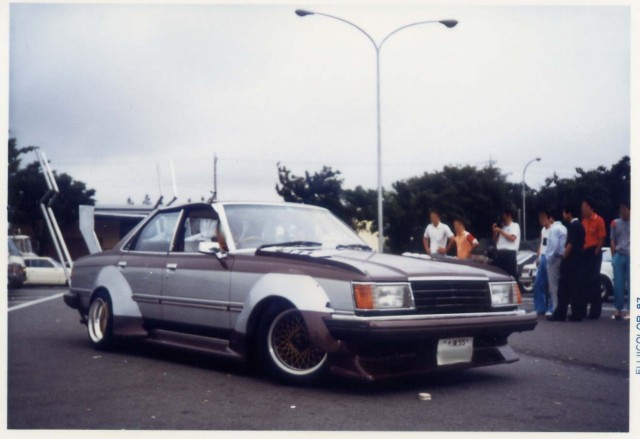 Found at y_0*8**8
by banpei with
Gred pointed me at another picture the Skyline C210 featured a week ago in the part swap posting. This Skyline had a completely different color and vinyl paintscheme. Never the less it was still recognizable as the same car.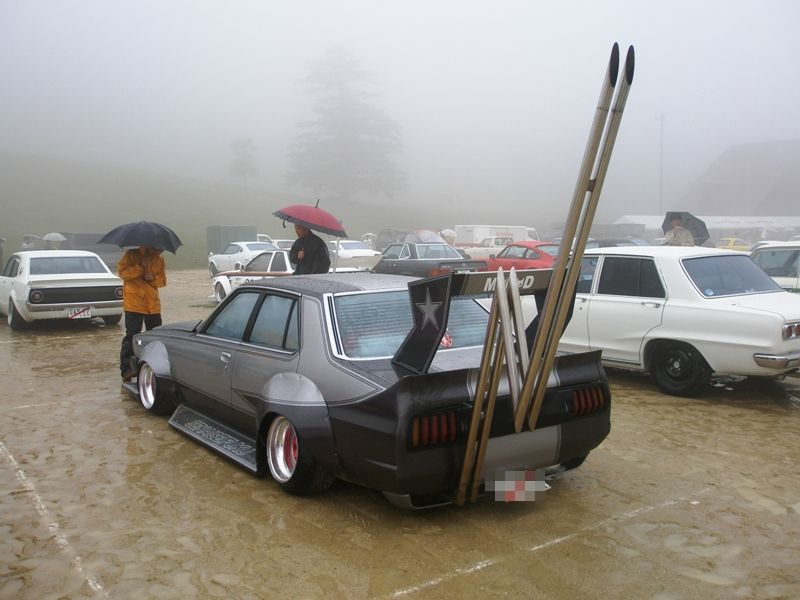 Skyline C210 lightning exhaust
Everything is the same on this car. Even the banana tail lights and the lightning exhaust pipes are the same!
Via [Gred]
by banpei with