Lightning rod exhausts (or zigzag) are a very nice feature on the kaido racers, especially if they are mounted on the side of the car as done on this Mark II GX71: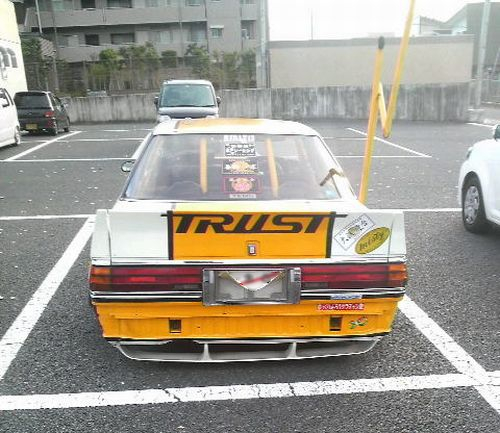 Another nice detail on this Mark II is the lightning rod vinyl striping over the side of the car: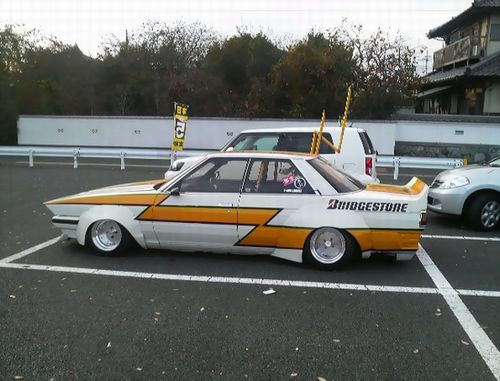 Found at Yang
by banpei with
This quadruple lightning (zig zag) exhaust is equally impressive as the big Super Silhouette like wing on the rear of the car. Heck, it is even bigger than the whole car!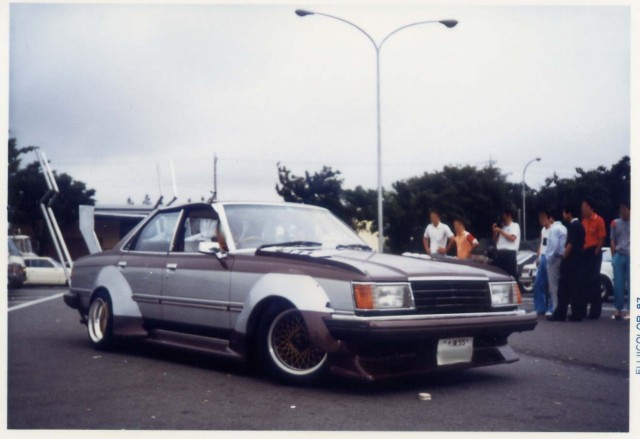 Found at y_0*8**8
by banpei with
This Soarer Z10 with zig zag exhaust has been in the queue for a long time now… Actually already since the Tokyo Auto Salon 2011!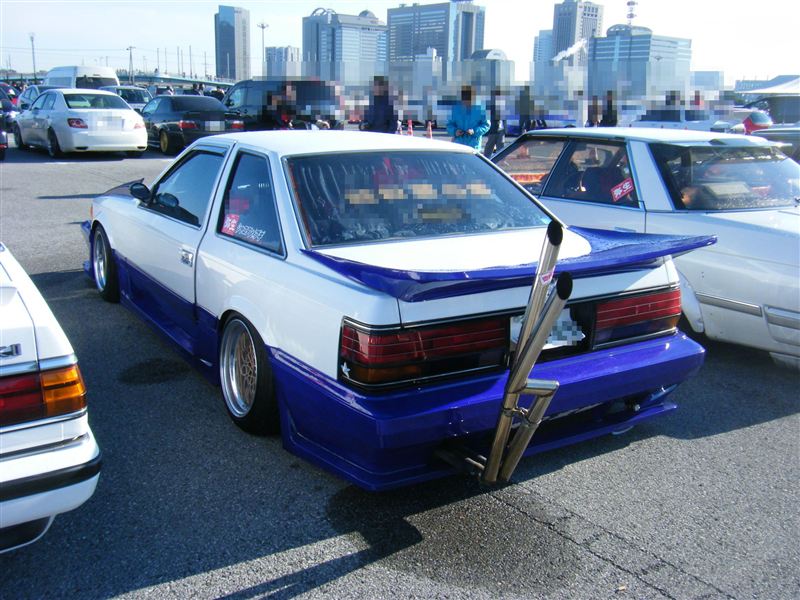 Soarer Z10 with zig zag exhaust
The exhaust isn't the common lightning exhaust, but rather looks a bit more like smoke zig zagging upwards.
Found at [Minkara]
by banpei with
Gred pointed me at another picture the Skyline C210 featured a week ago in the part swap posting. This Skyline had a completely different color and vinyl paintscheme. Never the less it was still recognizable as the same car.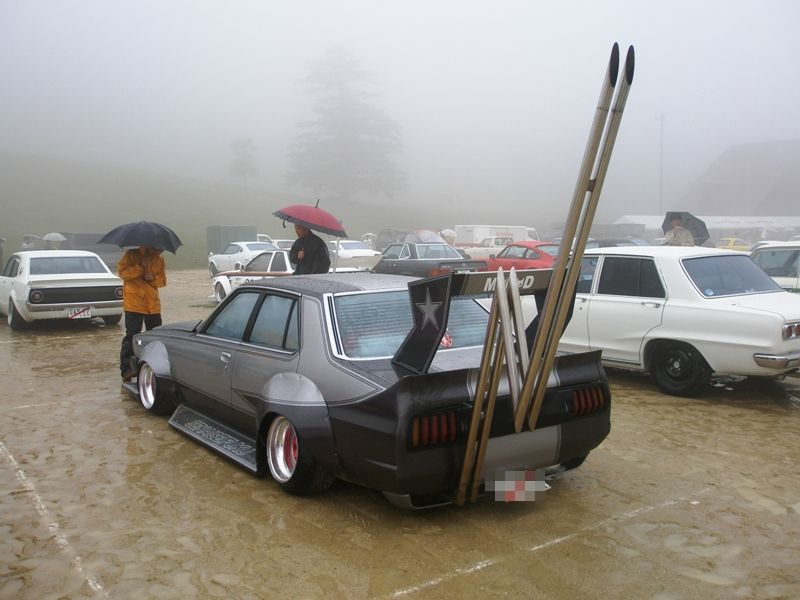 Skyline C210 lightning exhaust
Everything is the same on this car. Even the banana tail lights and the lightning exhaust pipes are the same!
Via [Gred]
by banpei with
Unfortunately I was not able to find something with Laurel parts, but I did find something with a Skyline C210!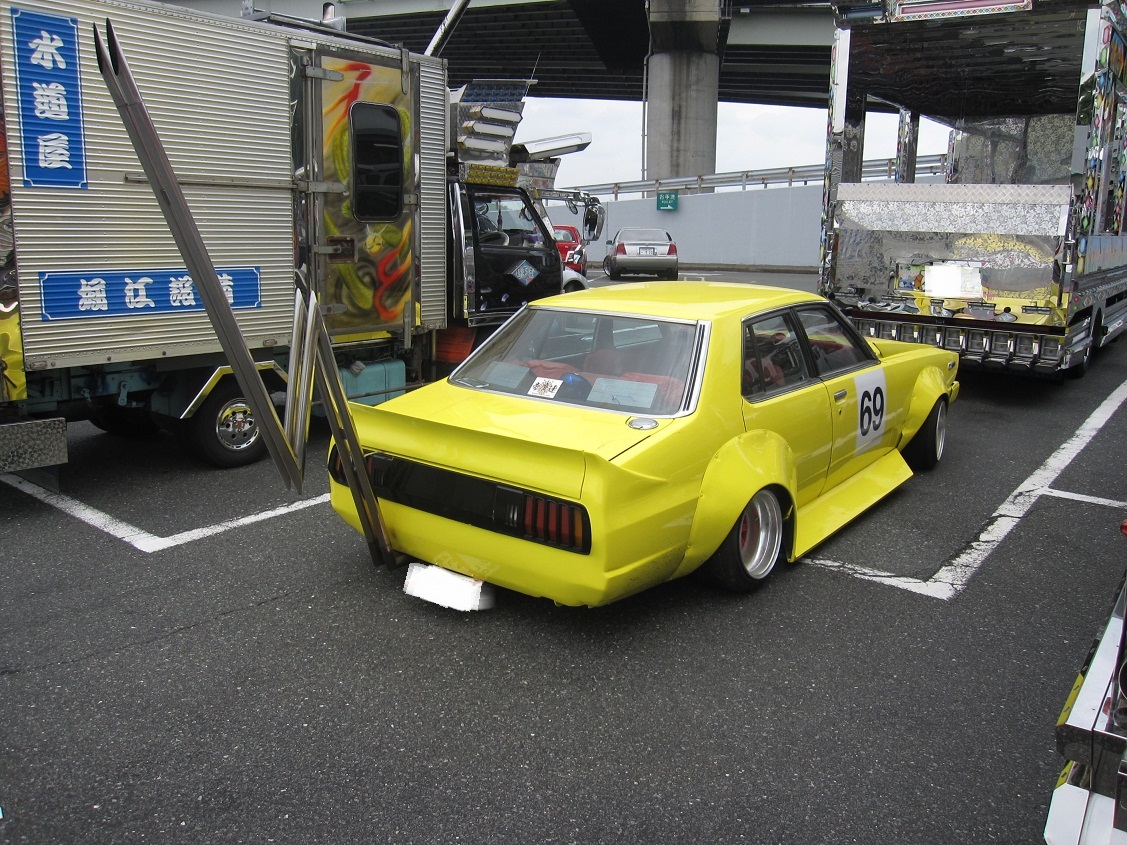 Celica tail lighted Skyline C210
This Skyline C210 had a tail light swap from a Celica RA28/TA28! (also referred as the banana tail lights)
The extremely sharp zig zag lightning exhaust makes this yellow beast complete!
by banpei with