Part swaps: Celica tail lighted C210
Unfortunately I was not able to find something with Laurel parts, but I did find something with a Skyline C210!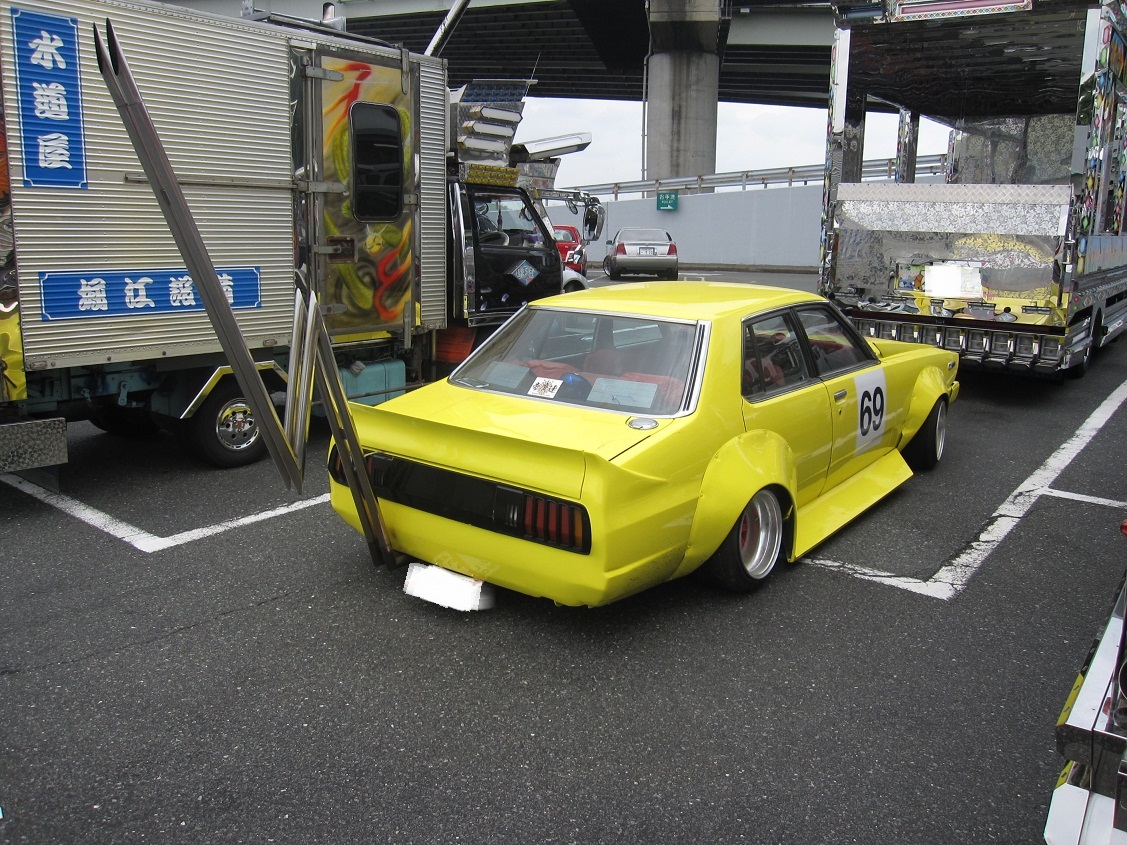 Celica tail lighted Skyline C210
This Skyline C210 had a tail light swap from a Celica RA28/TA28! (also referred as the banana tail lights)
The extremely sharp zig zag lightning exhaust makes this yellow beast complete!
This entry was posted in skyline c210 and tagged banana tail lights, celica ra28, lightning exhaust, part swaps, skyline c210, skyline japan, tail lights, zig zag by banpei with