Yesterday I already posted a bit about the Gloria Royce by guroria430 from Team Madonna and I remembered bookmarking these videos of the car a while ago.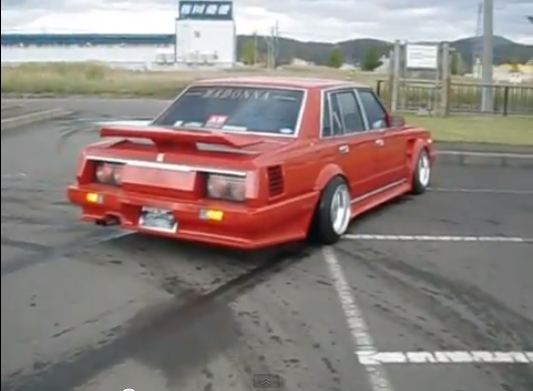 The 430 is really a work of art! It obviously started out as a Nissan Gloria 430 but soon was modified with the chrome Rolls-like grille, wild bodywork and the R30 tail lights:
Both videos can be found on the next page…
by banpei with
I have seen some wild part swaps in the past, but this Cresta GX71 by Team Zlay amazed me: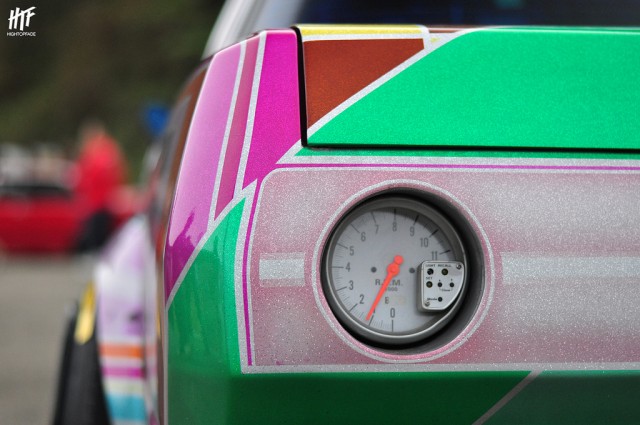 A revlimiter as tail light?? 😮
More on this insane Cresta later!
Many kudos to Hightopfade for this awesome photo!
by banpei with
Obviously on Valentine's day Ken should give flowers to Mary. So why not add flowers to your Kenmeri Skyline tail lights then?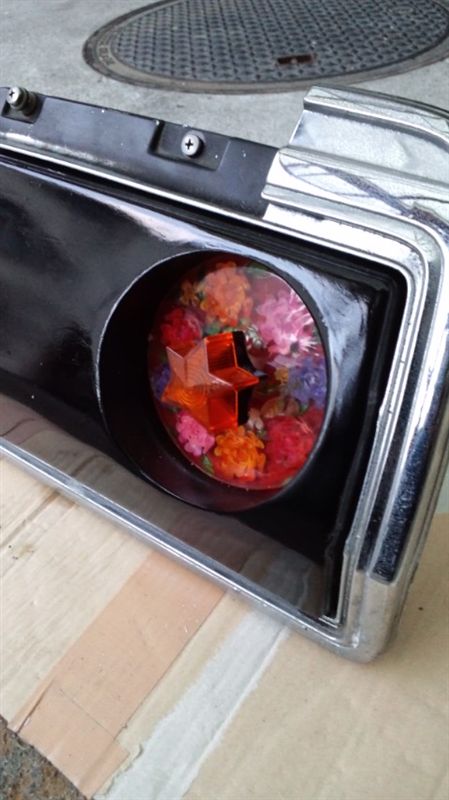 Okay, not entirely true: the tail lights surrounding reveals that it is actually a Yonmeri item, but Yonmeri sounds less romantic than Kenmeri. 🙂
Found at Minkara
by banpei with
Another video by Shakotanbugi taken at the Old Car New Year 2012 meeting in Awaji Island.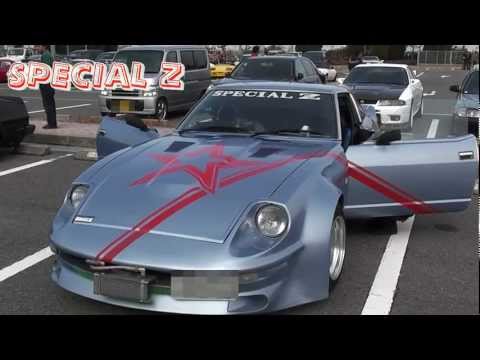 This time he featured a Fairlady Z with extended bubble flares, quad pipe twin exhaust system and a pair of Skyline C210 tail lights. Perfect for the part swaps! (more…)
by banpei with
After last times Skyline Japan with Cherry X1-R tail lights I thought I had found the toughest job: find a Cherry (preferably an X1-R) with some swapped part on it. In the end it turned out to be a piece of cake: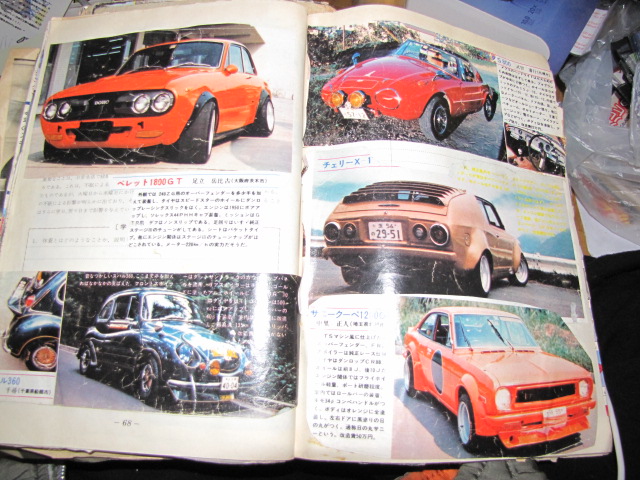 Indeed, the reverse of the common Cherry X1-R swap: a Cherry X1-R with Skyline C110 tail lights!
Looks like Ken and Mary made themselves a little baby. 😉
Cherry X1-R found at fukuyankinta
by banpei with