This picture was taken at an Itasha meeting but the Skyline R30 obviously shows an oil cooler up front along with the famous crossed rising sun flags. The Skyline has a set of not so deep dish SSR Longchamps and has a big anime drawing on its bonnet… So is it an itasha or zokusha?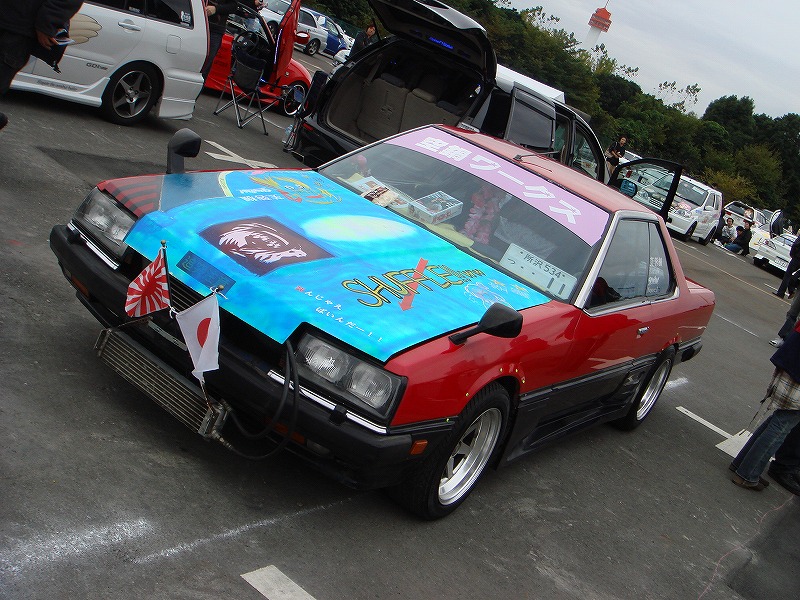 Nissan Skyline R30 itasha or zokusha?
Since this Skyline R30 doesn't have a grille anymore I can't tell if it is a DR30 or any other R30…
So what do you think? Hot or not?
by banpei with
And yet again something different this time: a Nissan Leopard F31 zokusha. The same color as the one used in Abunai Deka, but this one has a set of SSR Longchamps, an oil cooler and a big wing on the trunk: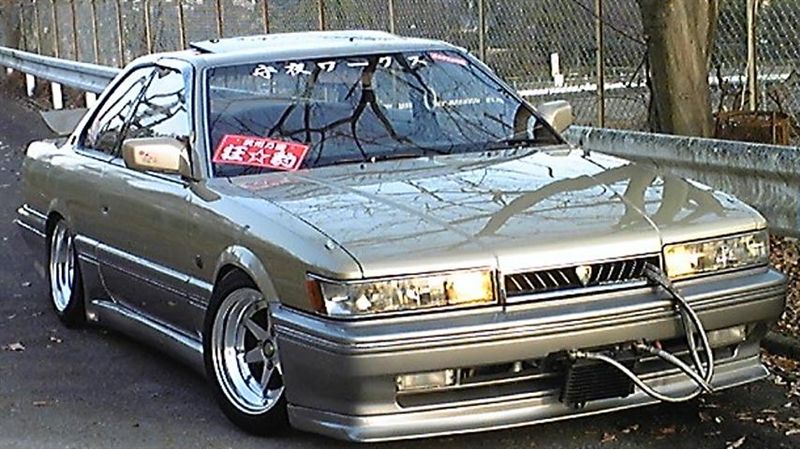 Nissan Leopard F31 zokusha
I'd say an improvement for detectives Takayama and Oshita! 😀
by banpei with

A few weeks back Robin Whitfield contacted me if his rat look zokusha Sunny could become a feature on the blog. This may be a strange feature for a lot of you, but in my opinion it is actually one of the most interesting! The bosozoku style is already one big mix of different styles, so I thought: why not?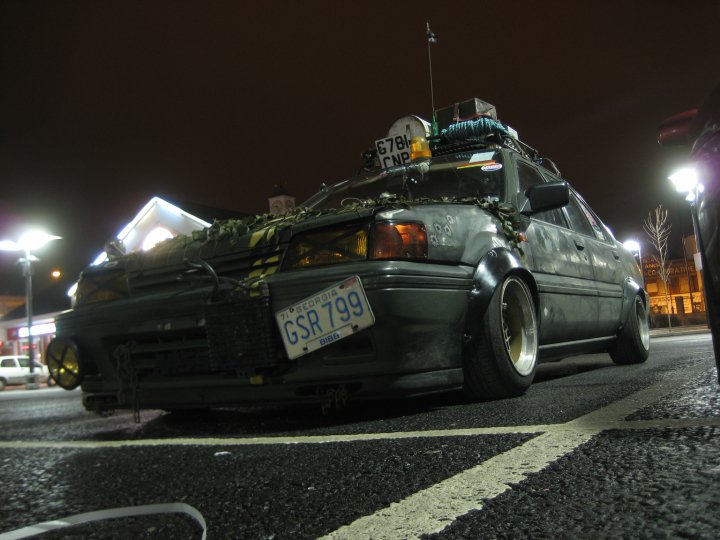 Rat look Nissan N13 Sunny zokusha
Robin started out with modifying his Euro Sunny N13 (aka Pulsar N13 in Japan) to rat-look about two years ago and named it Assassin. Lately he got into the bosozoku style, so he started to add several zokusha cues to it!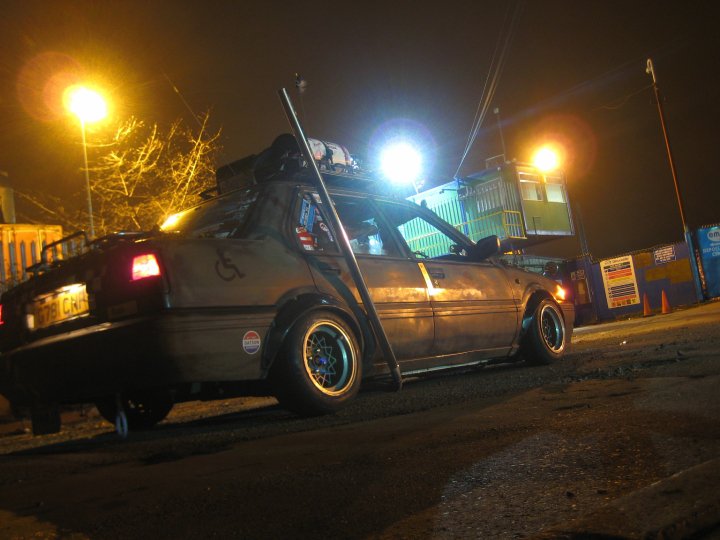 Rat look Nissan N13 Sunny zokusha
First he started adding an oil cooler and later on wide arches and deep dish steelies. His latest additions are the side exhaust, metro strap (tsurikawa) and the steelies are swapped for a set of 13 inch Ally cats.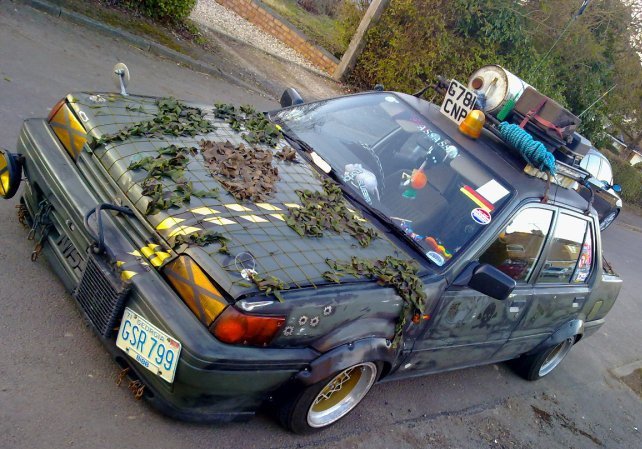 Rat look Nissan N13 Sunny zokusha
The car is lowered about 100mm and the wheels are 13 inch in diameter and 8J wide. The fender extenders complete the Assassin look!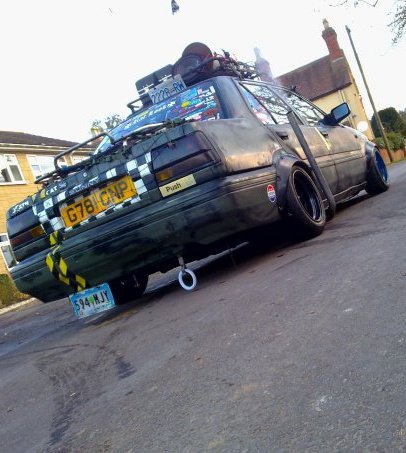 Rat look Nissan N13 Sunny zokusha
The bosozoku style combined with the roof rack makes the car an extrordinary mix between the two styles!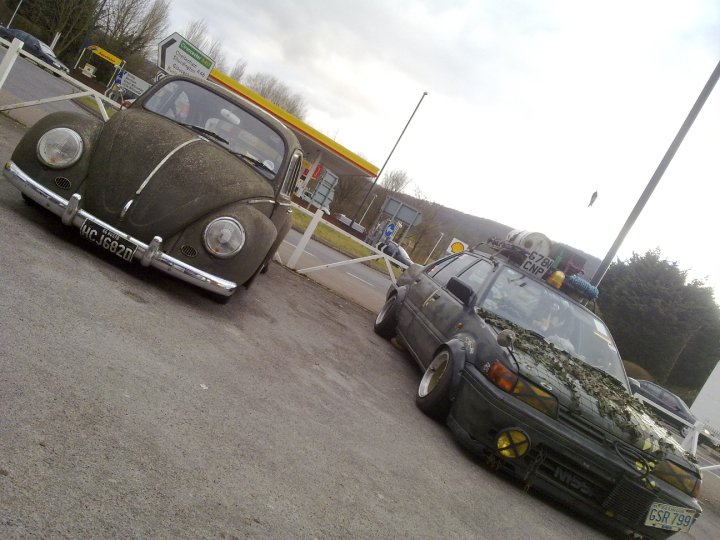 Rat look Nissan N13 Sunny zokusha
Compare the old rat-look with the new rat-look-zokusha… According to Jamie Oliver fusion cuisine is always a good thing!
I wonder what Robin comes up with next! 😉
by banpei with

Remember the Lawswon Daihatsu Mira? The same person created a Daihatsu Move toilet zokusha now: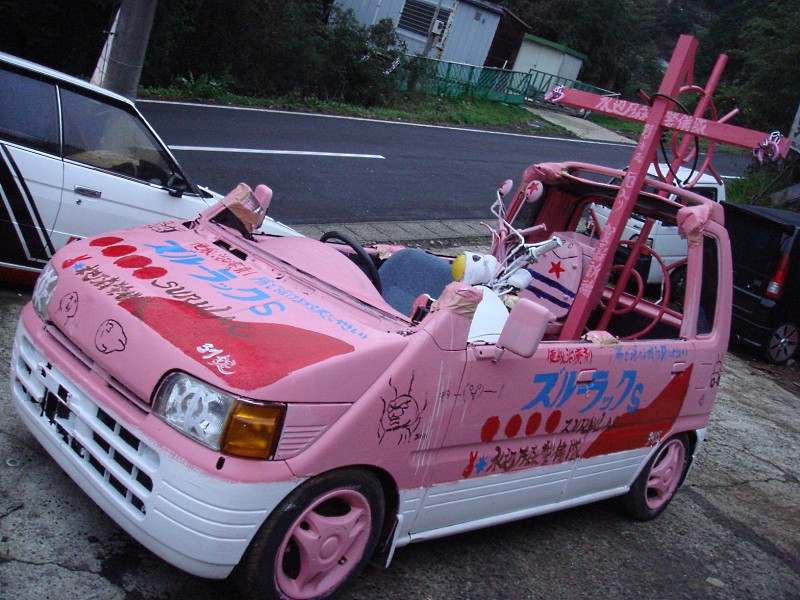 Daihatsu Move toilet zokusha
And as you can see some key elements are returning: the roofchop, the big cross and the blow up doll…
Nice thing about the current auction is that they provided a big gallery with several pictures. So they started out with an old beaten up Move: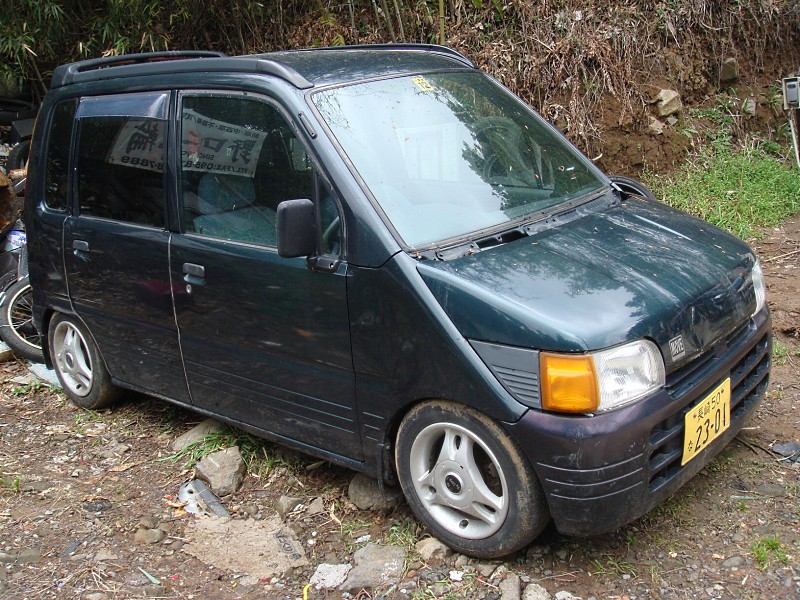 Daihatsu Move toilet zokusha
One beaten up Move: check!
Then roofchopped it: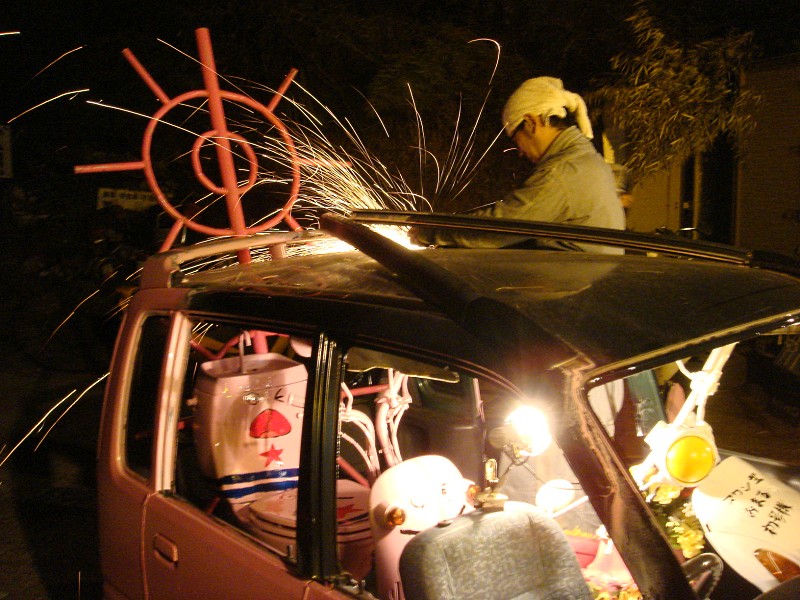 Daihatsu Move toilet zokusha
One rooftop: check!
And then added scooters, toilets and other accessories to it: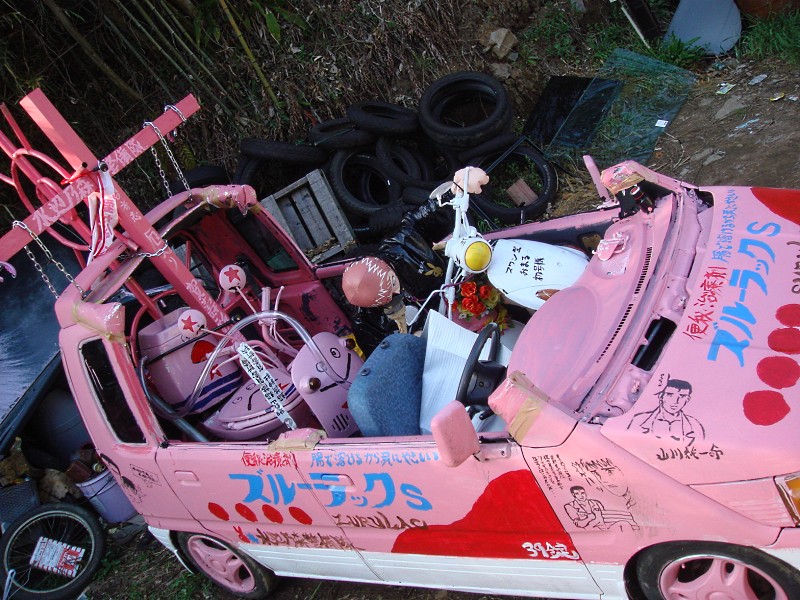 Daihatsu Move toilet zokusha
Wacky accessories: check!
The great thing is that you can actually buy it on Auctions Yahoo for a mere 1,900,000 yen (21,000 dollars!). You can find the action here: Daihatsu Move zokusha
by banpei with
For the people too lazy to create their own RC zokushas Aoshima created two sharknose Skyline RC cars: a sharknosed C110 and a sharknosed C210, both available in two colors.
This is what the C210 looks like: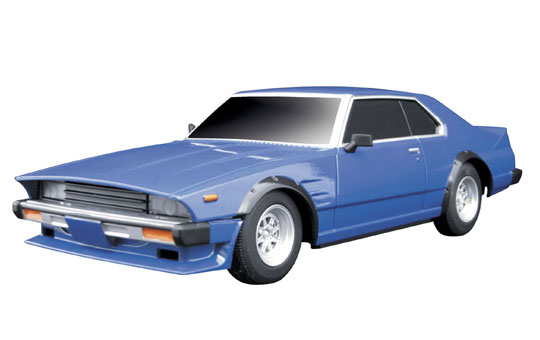 Aoshima Skyline C210 RC zokusha
I must say I was impressed by the detail in this RC car: the rims are deep dish SSR Mk IIIs (on the C110 deep dish RS Watanabes can be found!), the headlights are nicely covered behind the sharknose, the lip is in square zokusha style and the rear spoiler has its lines continue in the bodywork! Nice! 🙂
Found through Japanese Nostalgic Car blog. The
RC cars can be found here.
by banpei with