Bosozoku lifestyle: play with your RC zokusha
For the people too lazy to create their own RC zokushas Aoshima created two sharknose Skyline RC cars: a sharknosed C110 and a sharknosed C210, both available in two colors.
This is what the C210 looks like: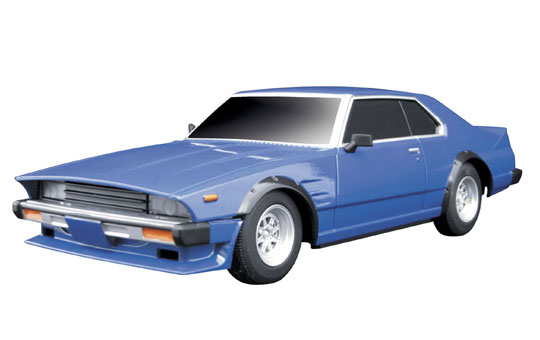 Aoshima Skyline C210 RC zokusha
I must say I was impressed by the detail in this RC car: the rims are deep dish SSR Mk IIIs (on the C110 deep dish RS Watanabes can be found!), the headlights are nicely covered behind the sharknose, the lip is in square zokusha style and the rear spoiler has its lines continue in the bodywork! Nice! 🙂
Found through Japanese Nostalgic Car blog. The
RC cars can be found here.
This entry was posted in bosozoku lifestyle and tagged aoshima, bosozoku lifestyle, rc car, rs watanabe, SSR Mk. III, zokusha by banpei with