Okay this sharknosed Skyline C110 is by far not as exciting as the roofchopped Mark II GX71 by Tijs Lochbaum, but it is cool that such a thing even gets sold commercially!


Headlights and taillights are working and for a mere 980 yen (12 dollar) it can be yours!
Found at sharknose Skyline C110 RC car
by banpei with
Last Thursday I was reading one of the RC car features on Speedhunters. This feature was about a roofchopped Toyota Soarer by Tijs Lochbaum crafted with the most tiny details. It reminded me of another RC car that was sent in by one of my readers: a roofchopped Mark II GX71 with the same level of details as the Soarer. Could it be???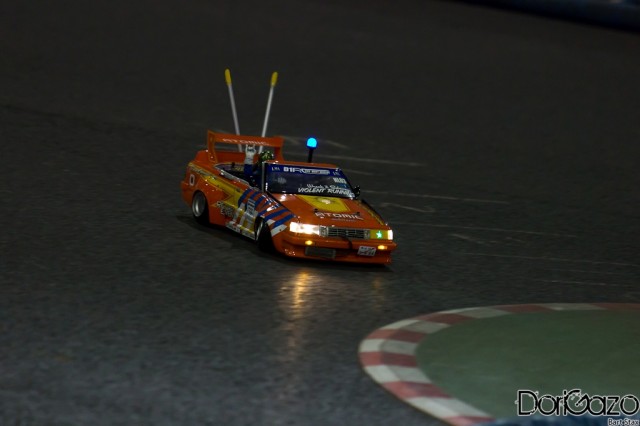 Yes indeed: almost two months ago the very same Tijs approached me with the picture above and just look at all those tiny details!
At a glance you immediately spot the oil cooler, blistered fenders, hood fins, victory exhaust pipes, JDM license plate, headlight covers and the bosozoku driver inside!
The Mark II was built for the WK RC drifing match held at the end of August and it became second in the best of show competition. (more…)
by banpei with
Transforming model cars into zokushas is not enough for some people: they also need to compete their creations against others at the Shizuoka Hobby Show. Amazing how many people actually are transforming those model kits into almost real zokushas!

My personal favorite is the shakotan Mark II X30/X40 on SSR Mk I rims. And what is your favorite?
by banpei with
If you wonder where people get their inspiration from when they build bosozoku scale models and RC cars, this video by take4mickey is a good example:

The Number 34 Soarer in small and extra large size!
by banpei with
For the people too lazy to create their own RC zokushas Aoshima created two sharknose Skyline RC cars: a sharknosed C110 and a sharknosed C210, both available in two colors.
This is what the C210 looks like: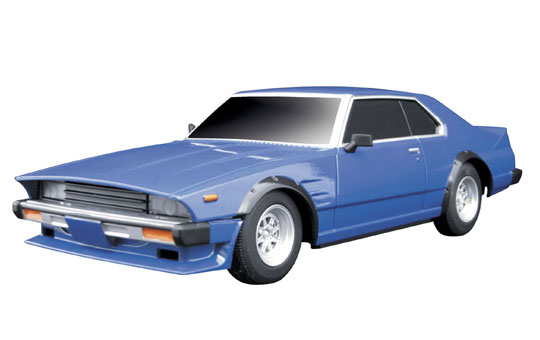 Aoshima Skyline C210 RC zokusha
I must say I was impressed by the detail in this RC car: the rims are deep dish SSR Mk IIIs (on the C110 deep dish RS Watanabes can be found!), the headlights are nicely covered behind the sharknose, the lip is in square zokusha style and the rear spoiler has its lines continue in the bodywork! Nice! 🙂
Found through Japanese Nostalgic Car blog. The
RC cars can be found here.
by banpei with