Over the past years Aoshima has been releasing several Garuchan boxes containing 12 cars per box.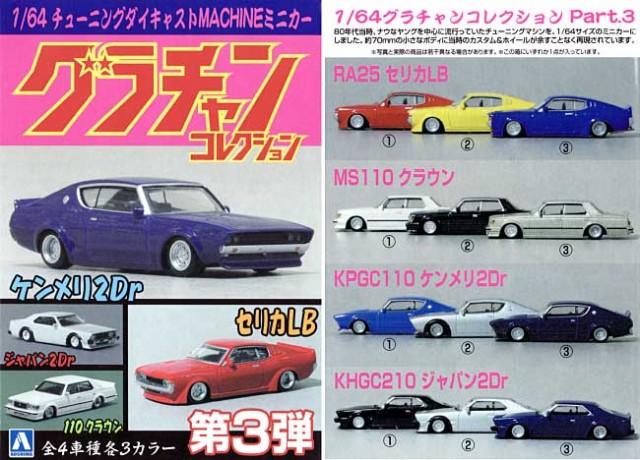 Each box contains four models with three different paintschemes and/or modifications and so far six different boxes have been released!
This guy has been collection them and shares them through Youtube: (more…)
by banpei with

It may look a bit small for some deep dished Focus Racing rims but believe me, this small package does contain a full set of them: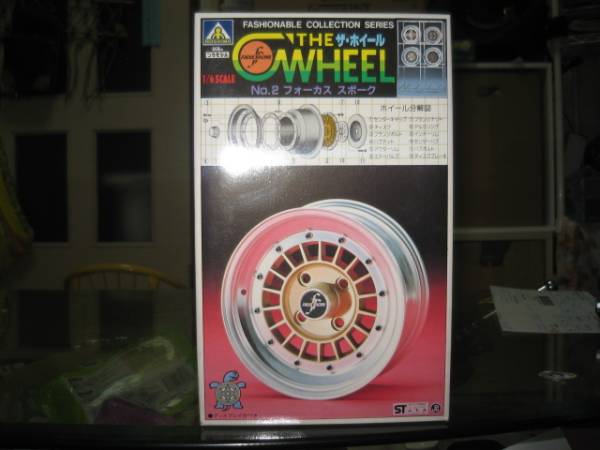 Scale model 1/6th Focus Racing rims
I found these Aoshima Focus Racing copies for sale on Auctions Yahoo and they are meant to dress up your 1/6th GX71 scale model (which is IMO quite large).
Here you can see in an exploded picture how many tiny parts you will buy: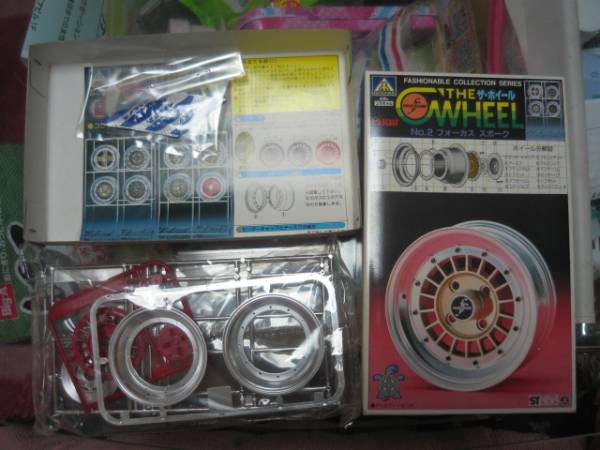 Scale model 1/6th Focus Racing rims
According to the seller these rims have been out of print for a long time now, so they are just like their bigger version also vintage wheels!
You can find the AY ad here:
Aoshima 1/6th Focus Racing rims @ Auctions Yahoo
by banpei with
For the people too lazy to create their own RC zokushas Aoshima created two sharknose Skyline RC cars: a sharknosed C110 and a sharknosed C210, both available in two colors.
This is what the C210 looks like: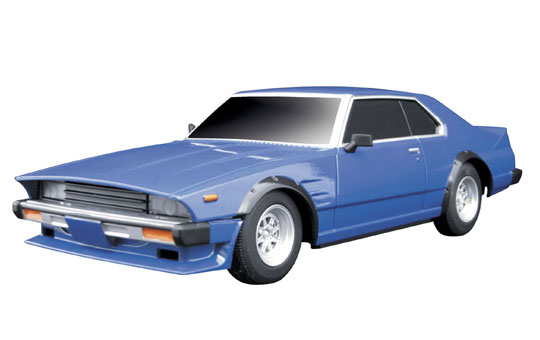 Aoshima Skyline C210 RC zokusha
I must say I was impressed by the detail in this RC car: the rims are deep dish SSR Mk IIIs (on the C110 deep dish RS Watanabes can be found!), the headlights are nicely covered behind the sharknose, the lip is in square zokusha style and the rear spoiler has its lines continue in the bodywork! Nice! 🙂
Found through Japanese Nostalgic Car blog. The
RC cars can be found here.
by banpei with