Time to do a most popular list for us as well!
The top 3 most popular postings this year were:
3: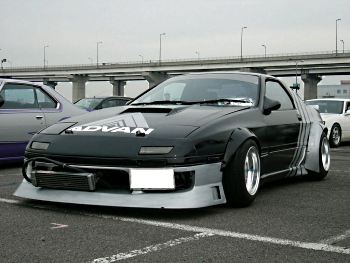 Rare Bosozoku cars: Mazda RX7 FC
2: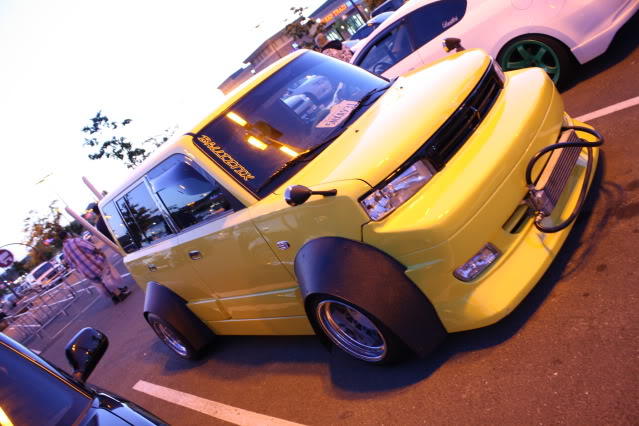 Bosozoku car feature: James' Scion xB
1: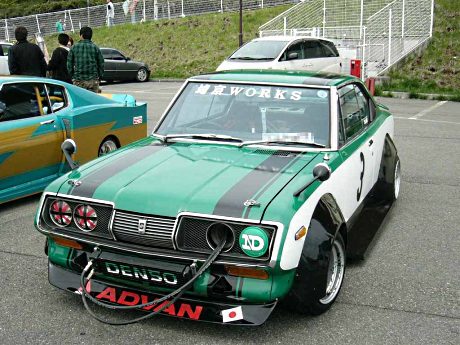 Rare Bosozoku cars: Toyota Corona Mark II T60/T70
Thank you all for visiting and supporting us during the past year! 🙂
by banpei with
Japanese Nostalgic Car blog has a feature about the OneDay OldCar Festival in Shikoku with some very nice zokushas, like this Toyota Mark II MX41:


Toyota Mark II MX41 at the OneDay OldCar Festival in Shikoku
You can find the whole posting here:
OneDay OldCar Festival @Japanese Nostalgic Car Blog
Look in the galleries for some other zokushas, like a Nissan Laurel C130 hardtop, some Suzuki Fronte SS40s, a Toyota Cresta GX71 and many more…
by banpei with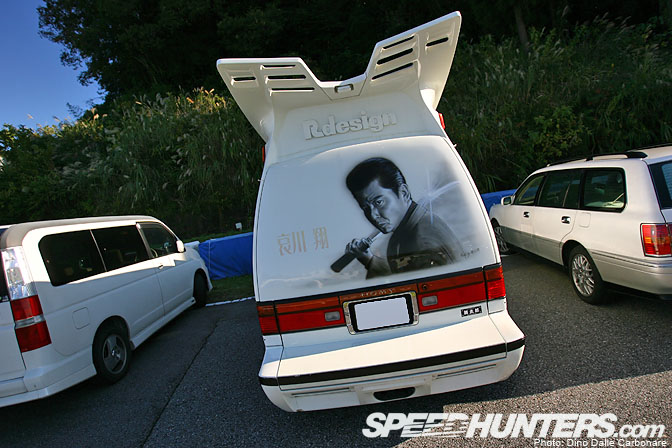 Airbrush of Aikawa Sho on a bosozoku van
Speedhunter Dino Dalle Carbonare posted this nice bosozoku van on Speedhunters yesterday!
The guy airbrushed on the back of the van is Aikawa Sho which is a famous actor. In contrary of the painting he generally acts yakuza roles. 😉
There is not much to say about this van, except that it was on the MSC Challenge round 12 held at Mobara.
by banpei with
Just found this picture, presumably from the early 90s: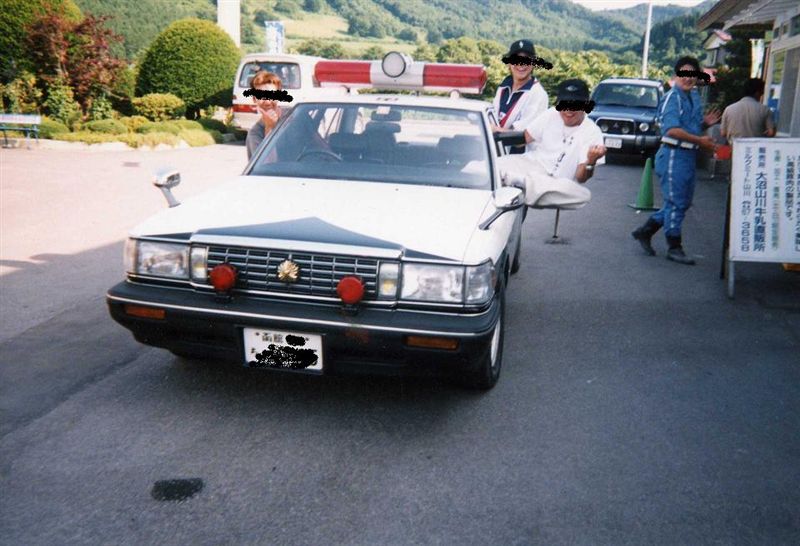 Hanging out with the fuzz
Now that's a rad thing to do: hanging out of a cop car like it is a zokusha. Apparently the po doesn't mind since he is laughing about the scene. 😉
by banpei with
I found this video of a road racing meeting held somewhere in August this year. It has a lot of revving kaidou racers and zokushas with big and weird exhausts! So enjoy this orchestra of pistons:

by banpei with