Bosozoku lifestyle: airbrush your favorite actor on your zokusha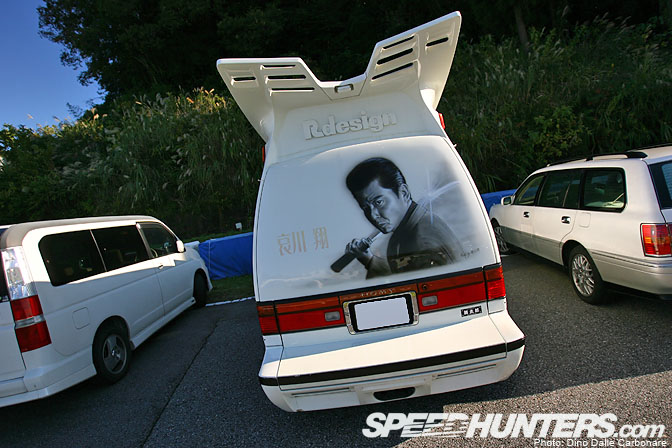 Airbrush of Aikawa Sho on a bosozoku van
Speedhunter Dino Dalle Carbonare posted this nice bosozoku van on Speedhunters yesterday!
The guy airbrushed on the back of the van is Aikawa Sho which is a famous actor. In contrary of the painting he generally acts yakuza roles. 😉
There is not much to say about this van, except that it was on the MSC Challenge round 12 held at Mobara.
This entry was posted in bosozoku lifestyle and tagged actor, aikawa sho, airbrush, bosozoku lifestyle, zokusha by banpei with