Car feature: grachan Advan Celica XX

I know: I've been slacking on the car features lately. I still have to do one about a certain Cressida, so that one will be posted next week! 😉
Today we have this very nice grachan styled Advan Celica XX: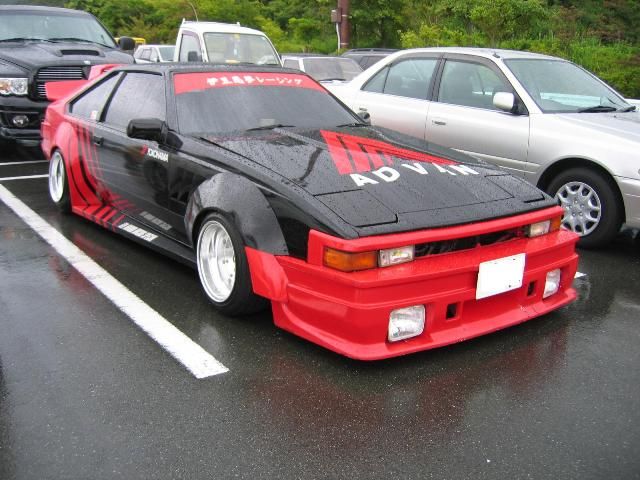 Advan Grachan Celica XX
Apart from its paintscheme and its wide fenders it is actually very delicately styled!
No big nose, oil coolers or hood ornaments like we saw on the My Road Celica XX.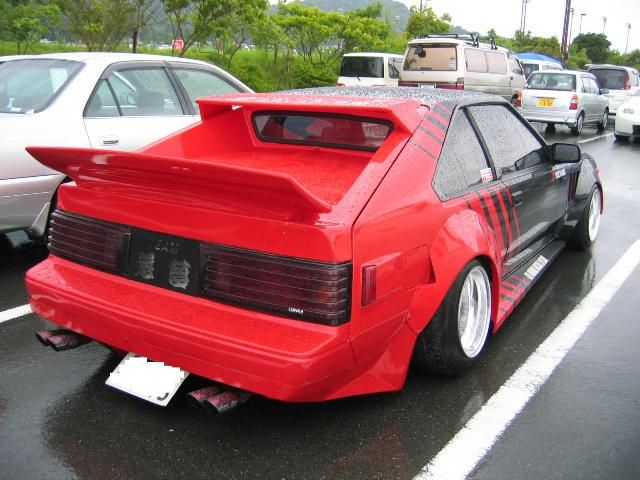 Advan Grachan Celica XX
Actually the only thing I miss on this car is a wild styled exhaust or at least some straight up pipes… Ah well, you can't have everything. 😉
I did see this Advan Celica XX somewhere before, but unfortunately I could not find pictures or videos about it… So whenever I find it again I will certainly post up more!
This entry was posted in car feature and tagged advan, car feature, grachan, toyota celica XX by banpei with