This picture of a Grachan Mazda Capella RX2 almost ended up in my Family Album Treasures, but I thought it was way too cool for that! 😉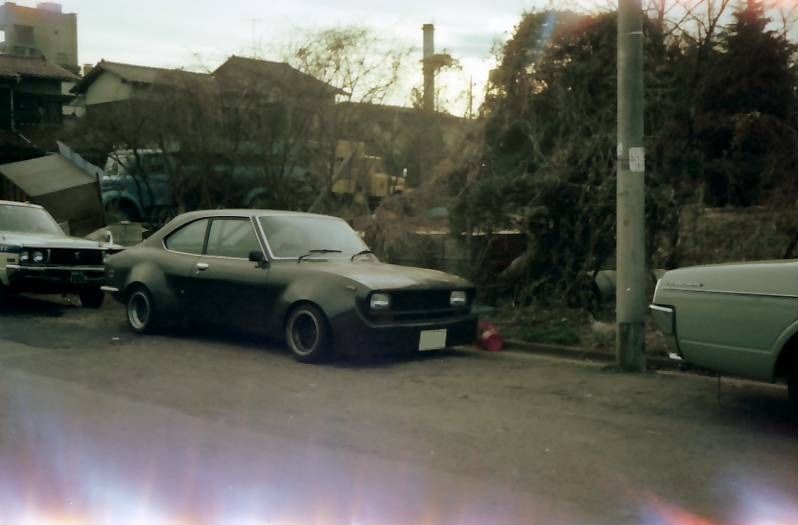 Grachan Capella RX2
The picture was taken 30 years ago and the person who posted it had fond memories of it as a child. Must have been one hell of an intimidating car when seen through the eyes of a child.
Found at [Time (when )]
by banpei with

Personally I would call this vinyl race branded Celica XX a granchan (Grand Championship) styled zokusha: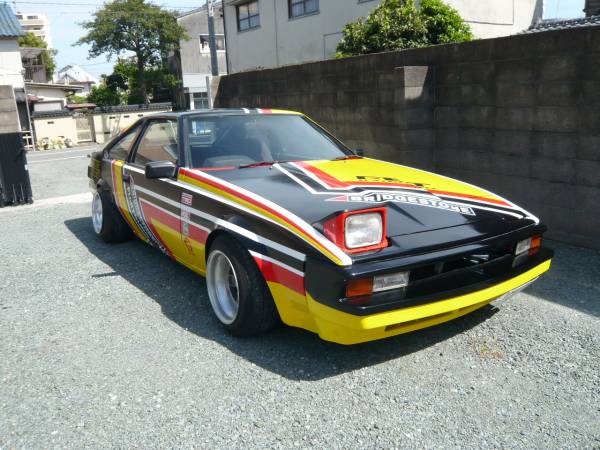 HOT OR NOT? Granchan Celica XX GA61
However the winking eye is actually a bad thing for aerodynamics and the car is lacking excessive bodywork…
The car itself is not lacking anything: a Fujitsubo octopus exhaust, SSR Mk II rims with stretched tires and a five speed conversion.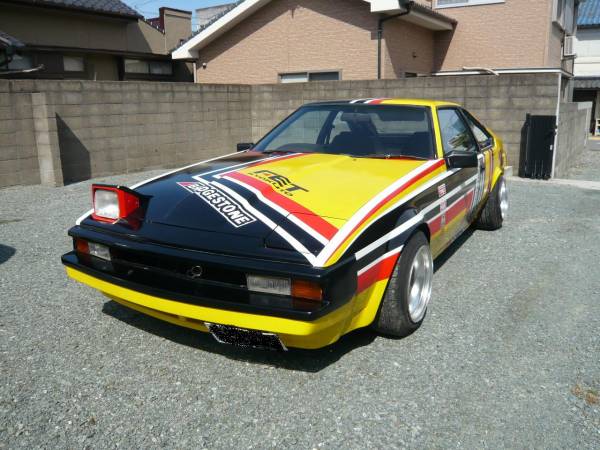 HOT OR NOT? Granchan Celica XX GA61
The SSR Mk IIs are 14 inch 8.5J front and 10.5J at the rear. Tires are 175/60/R14 at the front and 185/50/R14 at the rear. Now that is some serious stretching at the rear!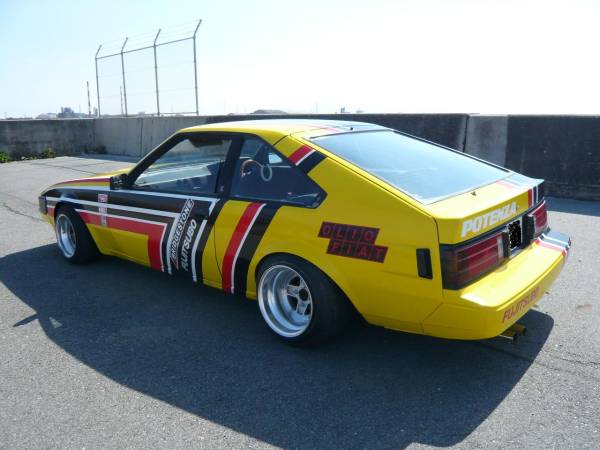 HOT OR NOT? Granchan Celica XX GA61
The car is actually for sale on Auctions Yahoo for a mere $5500.
Now is this Celica XX hot or not?
Thanks to The Doctor for the tip!
by banpei with
This week a wallpaper with the mother of all modern zokushas: the Tomica Skyline RS KDR30 which competed in the grachan Super Silhouette Formula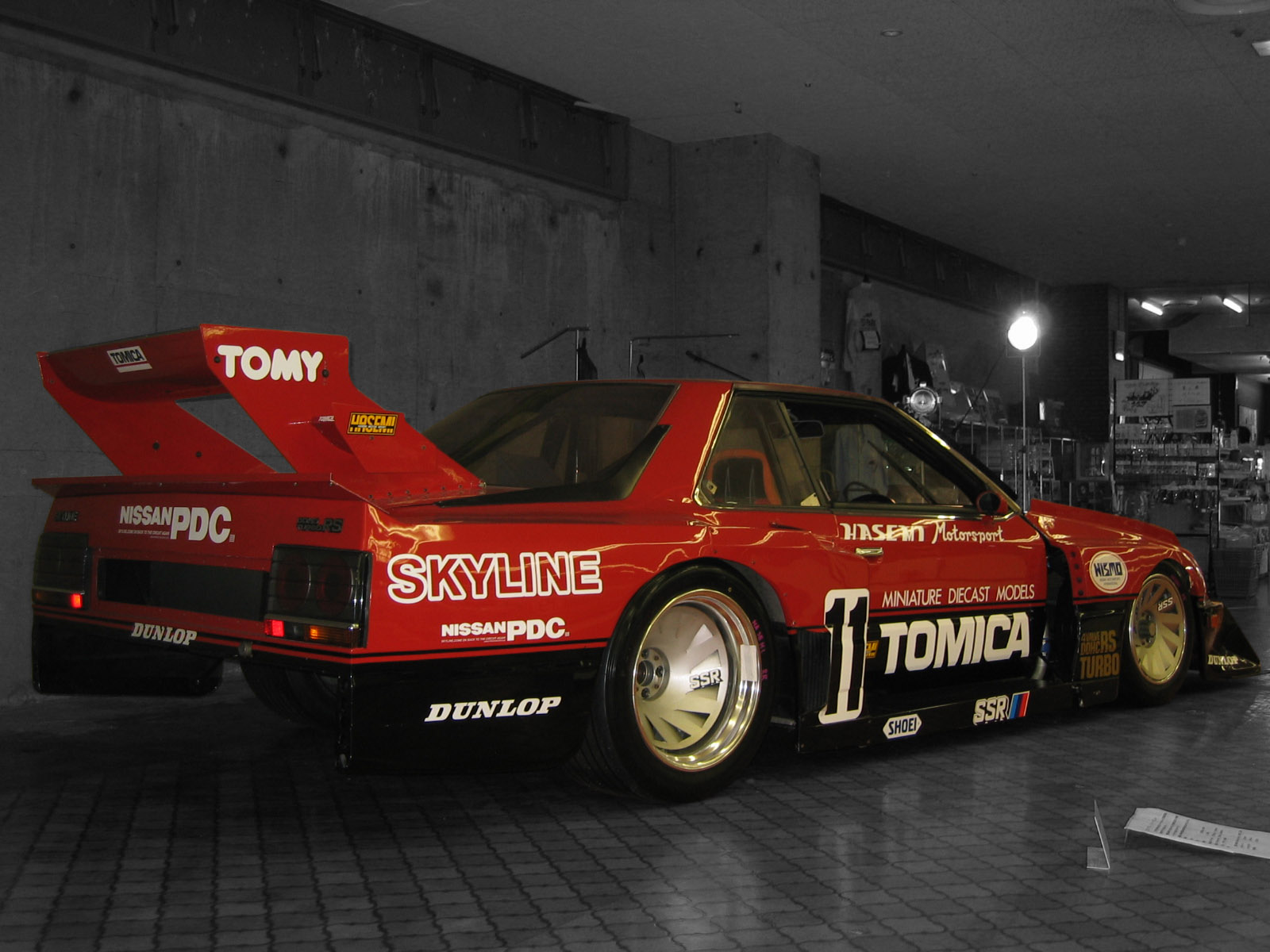 Wallpaper: Super Silhouette Tomica Skyline KDR30
by banpei with
This Tekamen (???), aka Ironmask, by Gifu Works is a really beautiful example of a Grachan zokusha: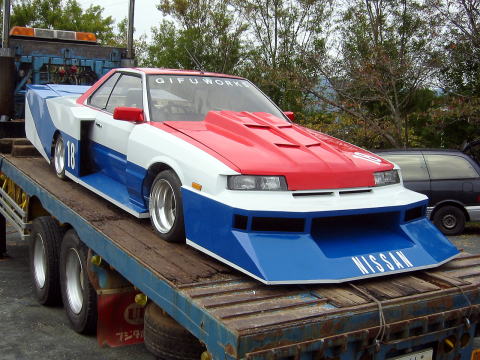 Gifu Works Tekamen Skyline R30
Truely a work of art! 🙂
by banpei with

I know: I've been slacking on the car features lately. I still have to do one about a certain Cressida, so that one will be posted next week! 😉
Today we have this very nice grachan styled Advan Celica XX: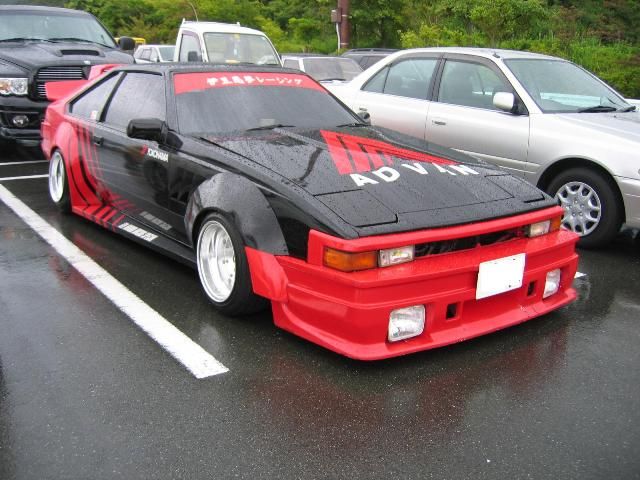 Advan Grachan Celica XX
Apart from its paintscheme and its wide fenders it is actually very delicately styled!
No big nose, oil coolers or hood ornaments like we saw on the My Road Celica XX.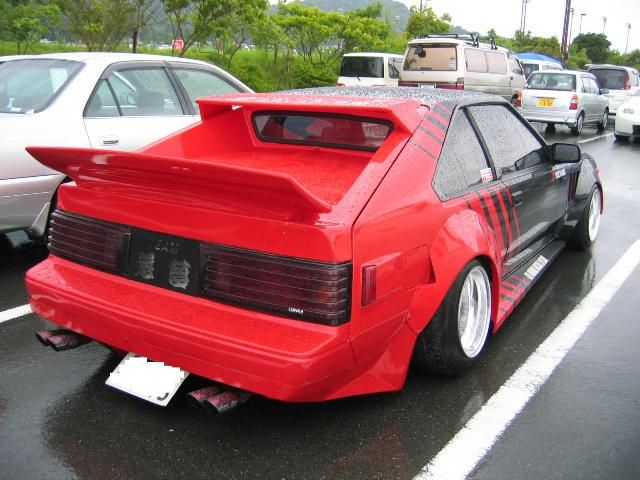 Advan Grachan Celica XX
Actually the only thing I miss on this car is a wild styled exhaust or at least some straight up pipes… Ah well, you can't have everything. 😉
I did see this Advan Celica XX somewhere before, but unfortunately I could not find pictures or videos about it… So whenever I find it again I will certainly post up more!
by banpei with