Friday Video: How to pick up girls in Shakotan Boogie
In this 13 minute clip taken from the Shakotan Boogie movie Hajime and Koji show you how to pick up girls!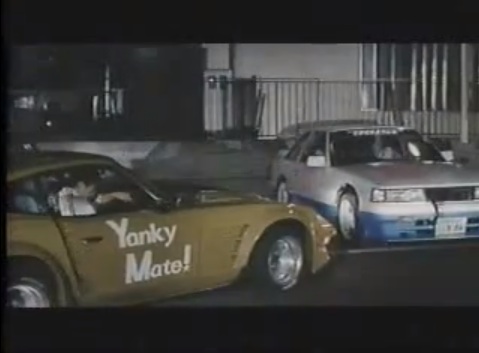 Or rather: how not to… 😉
At least at the end the two girls finally sit in the back of their Soarer. (link to video on the next page!)
The best part, obviously, is when one of the girls utilizes the side exhaust during a chick-fight! 😀
Unfortunately embedding is disabled, so you will have to follow the direct link to the video: ?????????? ????
This entry was posted in video and tagged friday video, shakotan boogie, side exhaust, soarer gz10, toyota soarer, video by banpei with