Last Thursday I was reading one of the RC car features on Speedhunters. This feature was about a roofchopped Toyota Soarer by Tijs Lochbaum crafted with the most tiny details. It reminded me of another RC car that was sent in by one of my readers: a roofchopped Mark II GX71 with the same level of details as the Soarer. Could it be???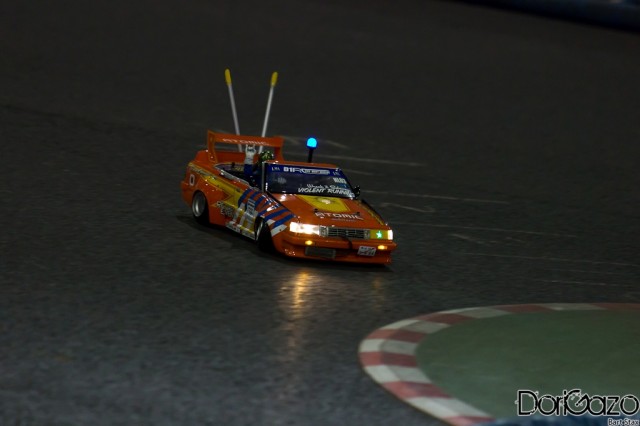 Yes indeed: almost two months ago the very same Tijs approached me with the picture above and just look at all those tiny details!
At a glance you immediately spot the oil cooler, blistered fenders, hood fins, victory exhaust pipes, JDM license plate, headlight covers and the bosozoku driver inside!
The Mark II was built for the WK RC drifing match held at the end of August and it became second in the best of show competition. (more…)
by banpei with
This Levin AE86 is combining everything from both worlds: the lightweight car with its drift setup and the insane looks from the bosozoku style!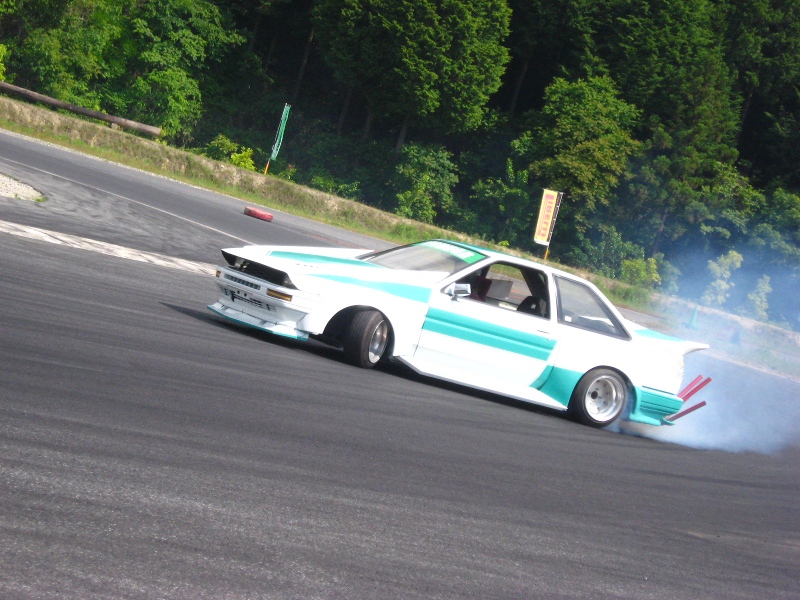 Corolla Levin AE86 zokusha
Too bad the wide rims don't allow the driver more lock and go even more sideways than this!
by banpei with
I saw this video being posted on the wall by Kevin Bourne on Facebook! Thanks for sharing this Kevin! 🙂

by banpei with
This time a very small zokusha meeting: the infamous Chaser MX41 and an unknown Skyline R31 go head to head on the Federal Rd. circuit:

The power difference between the two cars is apparent: the 1JZ powered Chaser literally smokes the Skyline, however that was not their point. They competed in the twin drift competition and became third during the event! And as a bonus this video shows some of the other contestants as well!
by banpei with
Remember the videos of a bunch of zokushas drifting? Well, kiyotarouj just uploaded a new one:

You will only see the sharknose Mark II drifting while on the track there are some non zokushas (an AE86, a Soarer, a Skyline R31 and another Mark II) but if you look well enough you can see a whole bunch of zokushas waiting in the pitlane!
by banpei with