Somebody thought uploading a video of the front wheel of his Cresta GX51 would be an excellent idea.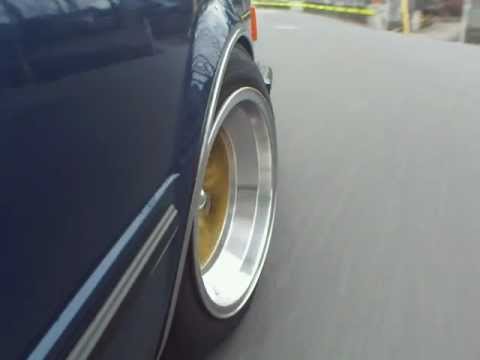 Normally I'd say boring and skip the whole thing. But not when you realize what wheels has mounted under his Cresta!
Can you guess what they are? (video and solution on the next page) (more…)
by banpei with
Last Thursday I was reading one of the RC car features on Speedhunters. This feature was about a roofchopped Toyota Soarer by Tijs Lochbaum crafted with the most tiny details. It reminded me of another RC car that was sent in by one of my readers: a roofchopped Mark II GX71 with the same level of details as the Soarer. Could it be???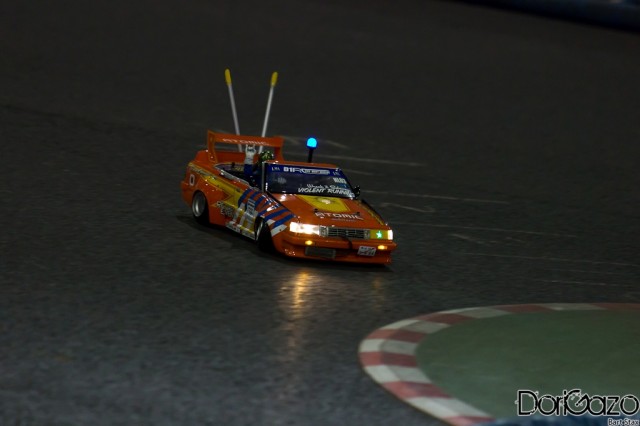 Yes indeed: almost two months ago the very same Tijs approached me with the picture above and just look at all those tiny details!
At a glance you immediately spot the oil cooler, blistered fenders, hood fins, victory exhaust pipes, JDM license plate, headlight covers and the bosozoku driver inside!
The Mark II was built for the WK RC drifing match held at the end of August and it became second in the best of show competition. (more…)
by banpei with
It is always nice to see a couple of kaido racers being utilized in something different than donuts and revving at meetings: Zeppann13J posted videos of a few kaido racers doing fast runs at the Sendai Highland drag-strip!
First of all a Yanky Mate! Fairlady Z against a Yonmeri Skyline:

A pigsbutt Laurel on 10J wide Techno Shadow rims: (more…)
by banpei with
It is just mind boggling how deep these Techno Shadow rims at the front of this Pigsbutt Laurel are!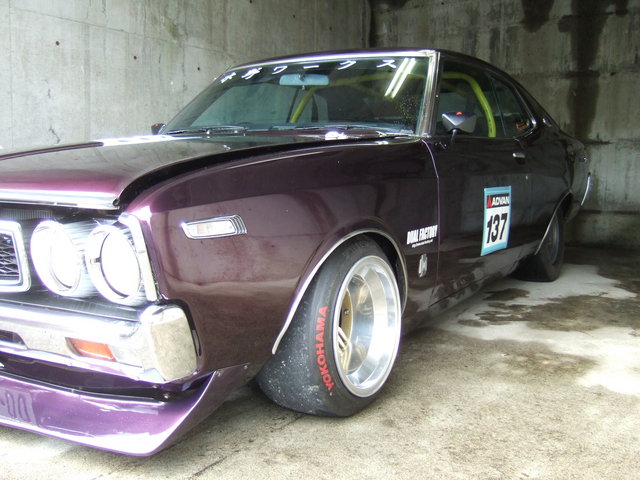 Then take a look at the rear and imagine how fast it is on the quartermile…
Found at Zeppann13J
by banpei with

Normally we only show the nice and shiney deep dish rims, but for these damaged Techno Shadows we make an exception: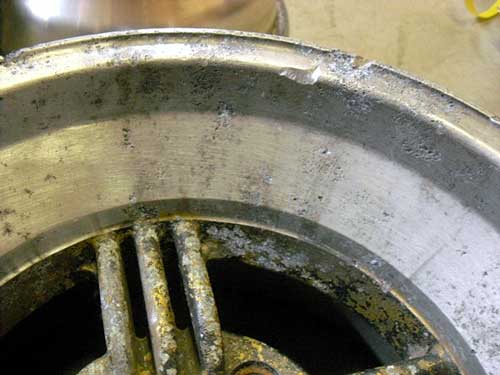 Techno Shadow repairs by Rodstyle
As you can see: badly pitted and corroded wheel. Most people consider this already beyond repair.
The Japanese company Rodstyle is a wheel repairshop and they transform the Techno Shadows in picture above into something nice and shiney like this again: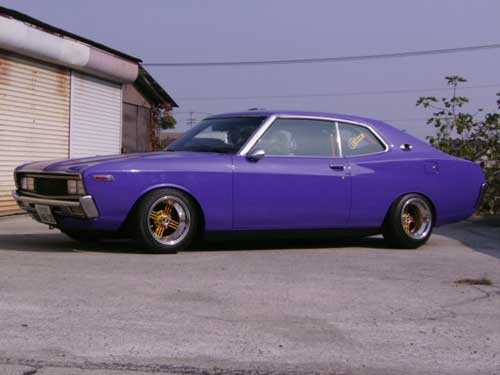 Techno Shadow repairs by Rodstyle
This may be the most extreme example, but in general I think they are doing one hell of a job!
You can find their webpage here.
by banpei with